Learn how new updates to HubSpot can help you go about your inbound marketing strategy with a documented plan and the right partner.
Right now "I am inbound" – on an airplane from Boston to Chicago – returning from HubSpot's annual conference celebrating their marketing automation software and the movement behind it, INBOUND.
The plane is packed to the gills, it's after dark, my mind is thick and my body sore from the many hours of learning, walking, conversations, and the flat out work of conference going – yet some strange pocket of air beneath me keeps me buoyant.
I'm new to the Diagram family. A few weeks ago, I was honored when asked to join them as Sr. Marketing Strategist and was already full of enthusiasm for the work. When they told me we'd be going to INBOUND as a team just a few short weeks after signing on, I knew that the flow of ideas would only accelerate, and I'd be itching to begin helping our clients.
It isn't possible to do everything all at once, however, and – as indicated by my title – strategy is pretty important to everything I do.
Luckily, strategy is often as simple as having a plan for the necessary impact of your actions.
That's exactly the approach HubSpot is taking with their latest feature additions, and the first of three reasons they are changing the answer to the question, "What is inbound marketing strategy?" Those reasons are:
Strategy is useless without proper reporting.
Often your best content can serve as the most authentic paid ad in your mix.
Great content is wasted if not tied to the bigger sales picture.
There was a time (not that long ago) that the answer to the question "What is inbound marketing?" for some was was simply "blog posts." Most marketers' responses to the concept of inbound marketing was simply to increase the volume of content produced, without any particular strategy associated with how that content was developed, what role it played in the overall marketing mix, and how it was tied to larger business objectives.
Strategy is Useless without Proper Reporting
According to the Content Marketing Institute, 69% of companies reported making more content each year, with 48% of them now publishing more than once per week – and yet only 35% of them admitted to having any kind of documented strategy.
There is no shortage of content on the web, and it doesn't take a marketing genius to realize that most content has an uphill climb when it comes to getting attention. That's why it is even more important these days to set about your marketing process with a documented plan, an even mix of paid, earned, and owned media, and integrated ties to broader business objectives.
Strategy can be as simple as having a plan, but in order to be effective, that plan needs to be documented and have appropriate mechanisms for reporting, according to the research. Do you have the time to make that documentation? Only 32% of those with just a verbal content strategy would rate themselves as effective, according to CMI's data.
Sometimes it is beneficial, as a business, to raise your hand and ask for help. That's where we come in at Diagram. We can facilitate a documented inbound marketing strategy within a HubSpot context and let you focus on what you do best - run your business.
With HubSpot's new Reporting Add-on, users can combine all marketing and sales reports into one interface. The add-on also allows you to easily create and edit multiple dashboards. Those dashboards are key to the kind of understanding that makes any strategy useful to begin with.
What is the impact you would like your content to have? How are you going to measure that impact? How does that impact compare to your competitors? A good Inbound Marketing Strategy will address each of these issues by way of reporting mechanisms, and HubSpot's new reporting tools are robust and flexible enough to accommodate your strategic needs if set up properly.
Often your best content can serve as the most authentic paid ad in your mix.
In an ideal world, the content you create shows up in front of the right person at exactly the right time. Unfortunately, despite the best efforts of companies to understand where and when their potential customers are going to be online, there are times when even the best of content needs a little help getting to the right place at the right time. That's why, increasingly, promoted posts and ad campaigns are becoming a crucial part of a good Inbound Marketing Strategy.
Luckily, with the recent Ads add-on to HubSpot, it is becoming even easier to manage your paid, earned, and owned marketing mix in one spot. By launching with ability to create native campaigns for sponsored posts in LinkedIn (and Google AdWords in Limited Beta) directly from the HubSpot interface, organizations can streamline their campaign creation process and measure the success down to the keyword while viewing the entire journey "from click to customer."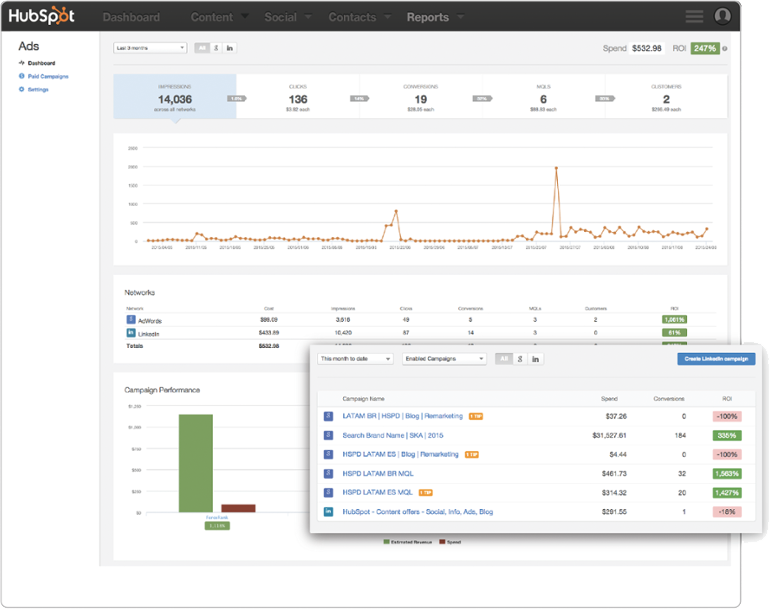 Great content is wasted if not tied to the bigger sales picture.
As anyone who has spent any time trying to create content that cuts through the noise of everyday internet traffic knows, it's important to make sure that each interaction is handled with care. Let's say you get a good rhythm of content creation going and you've hit upon a particular type of content that seems to be resonating well with your audience. If you don't have the ties in place that can show you what kind of an impact it is having, it will be hard to replicate and even harder to sustain.
Having a system in place that allows you to see more holistically the role that content marketing efforts are having on your business objectives in general is key to any good strategy. That's why the HubSpot Connect integrations which were recently announced also go a long way toward redefining "What is inbound marketing strategy?"
No longer do you need to spend time going back and forth between systems to get the information you need about the way your content efforts impact your everyday business objectives. With these new integrations, if set up properly, you can bring data from all of the systems that you use most in your business into one platform.
You Need an Inbound Marketing Strategy Partner
There is no doubt that creating content is playing a more vital role in the way businesses market themselves. In fact, according to Contently, 57% of organizations now have two or more people dedicated to content marketing! But even those organizations often list new content production among their more difficult challenges.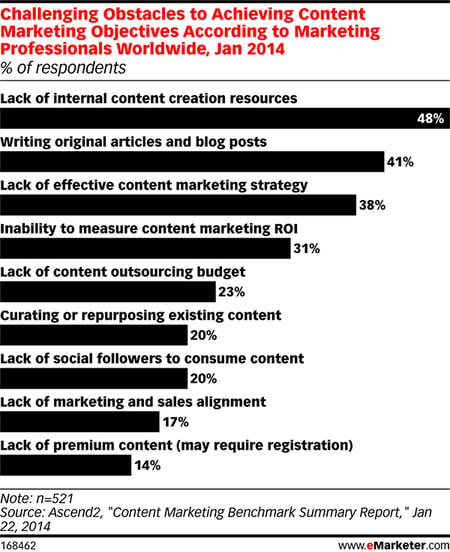 While your organization may not be able to dedicate those kinds of resources to content marketing, you can't afford to not participate.
With the right Inbound Marketing Automation partners in place, you can take advantage of some of the technological advances that have made it so powerful for business.
If you're new to the idea of inbound marketing, HubSpot provides easily the industry's best primers on the subject, and I highly recommend checking them out. Even if this isn't your first marketing rodeo, now is the time to take another look at the way your business accomplishes Inbound Marketing Automation.
Set up a time to talk about your Inbound Marketing Strategy with Diagram today!

Have questions or comments about this post? We'd love to hear from you.
Related Posts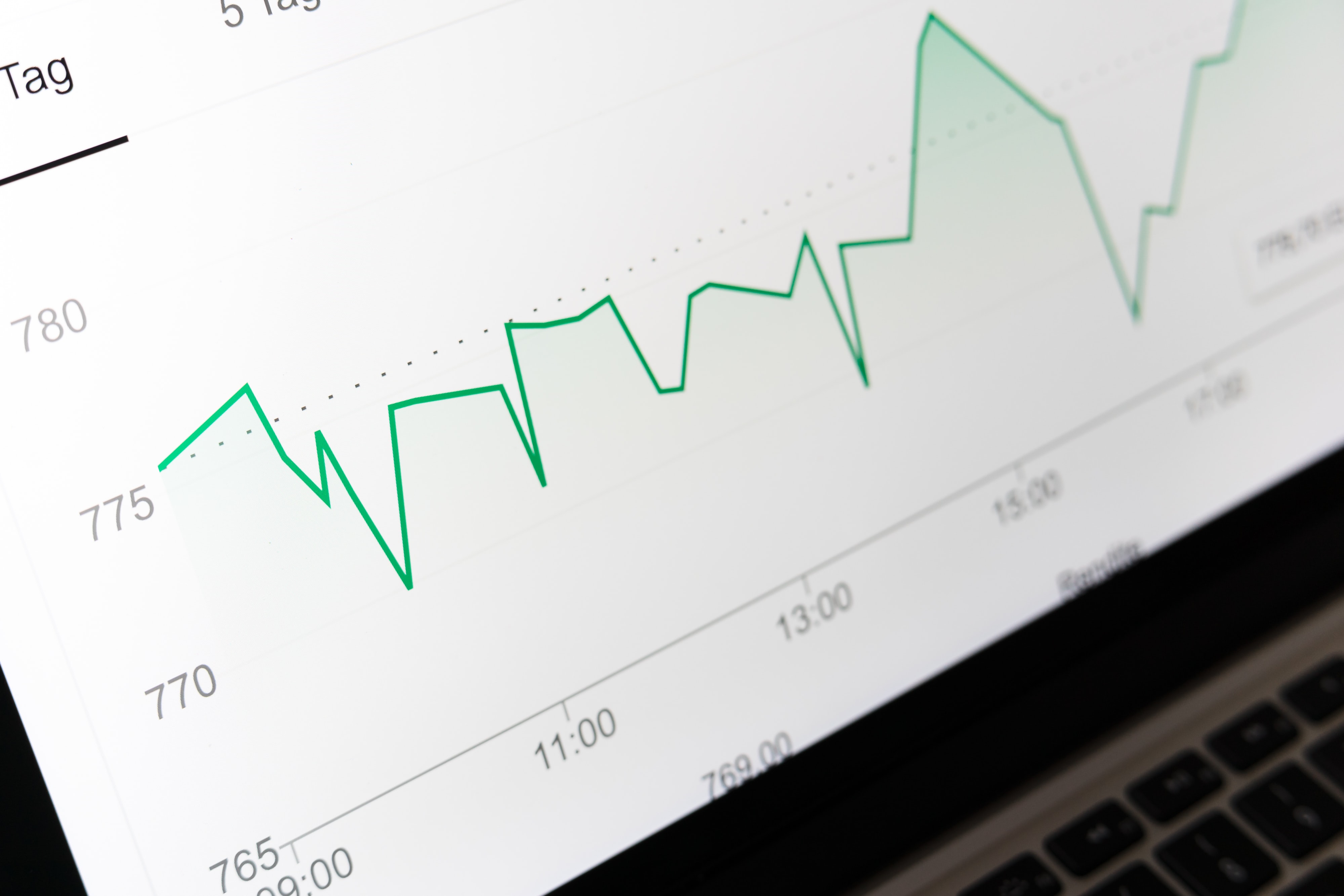 Episerver has officially announced its rebrand to Optimizely. Here's why—and how your business can benefit.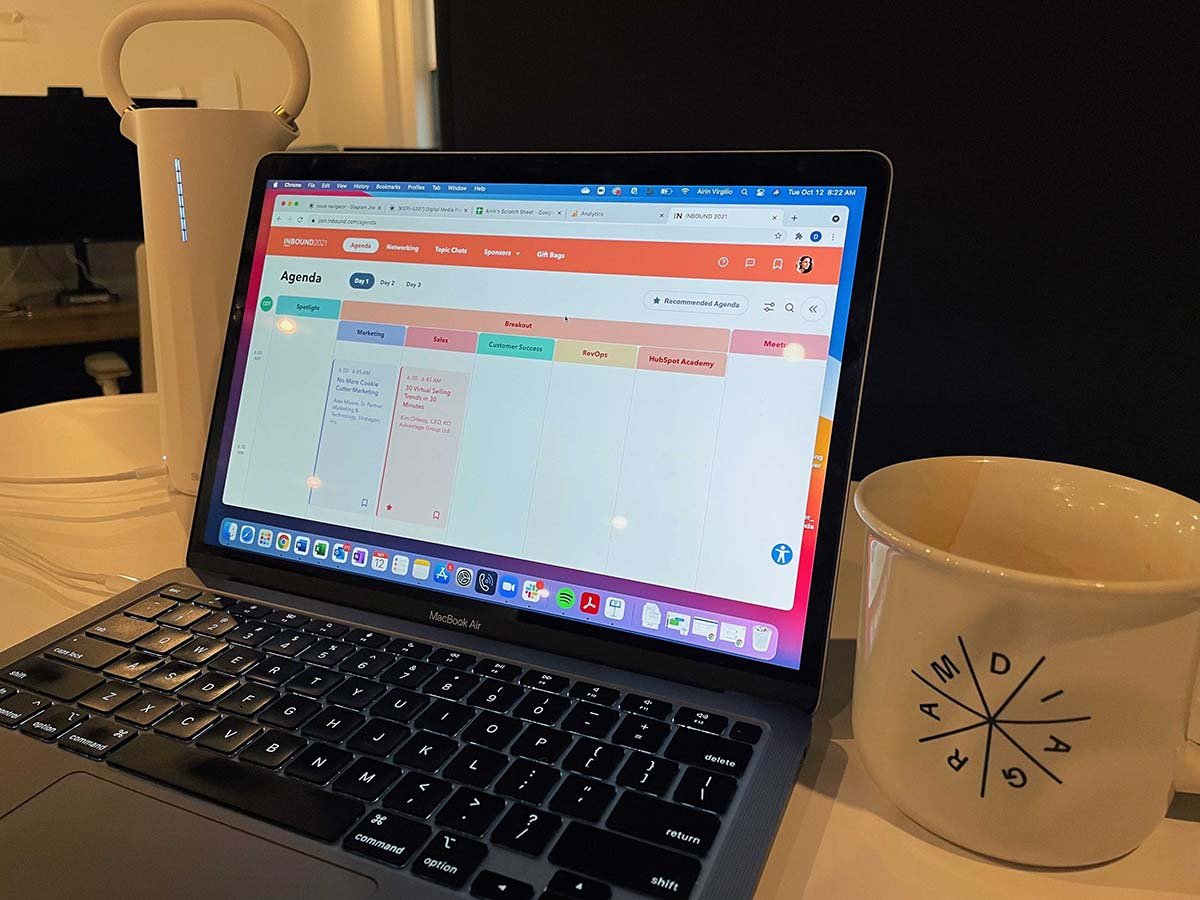 Diagram's Kristen Sydelko gives her unique perspective as a first-time attendee to Hubspot's annual conference, INBOUND 21.
Results Matter.
We design creative digital solutions that grow your business, strengthen your brand and engage your audience. Our team blends creativity with insights, analytics and technology to deliver beauty, function, accessibility and most of all, ROI. Do you have a project you want to discuss?
Like what you read?
Subscribe to our blog "Diagram Views" for the latest trends in web design, inbound marketing and mobile strategy.