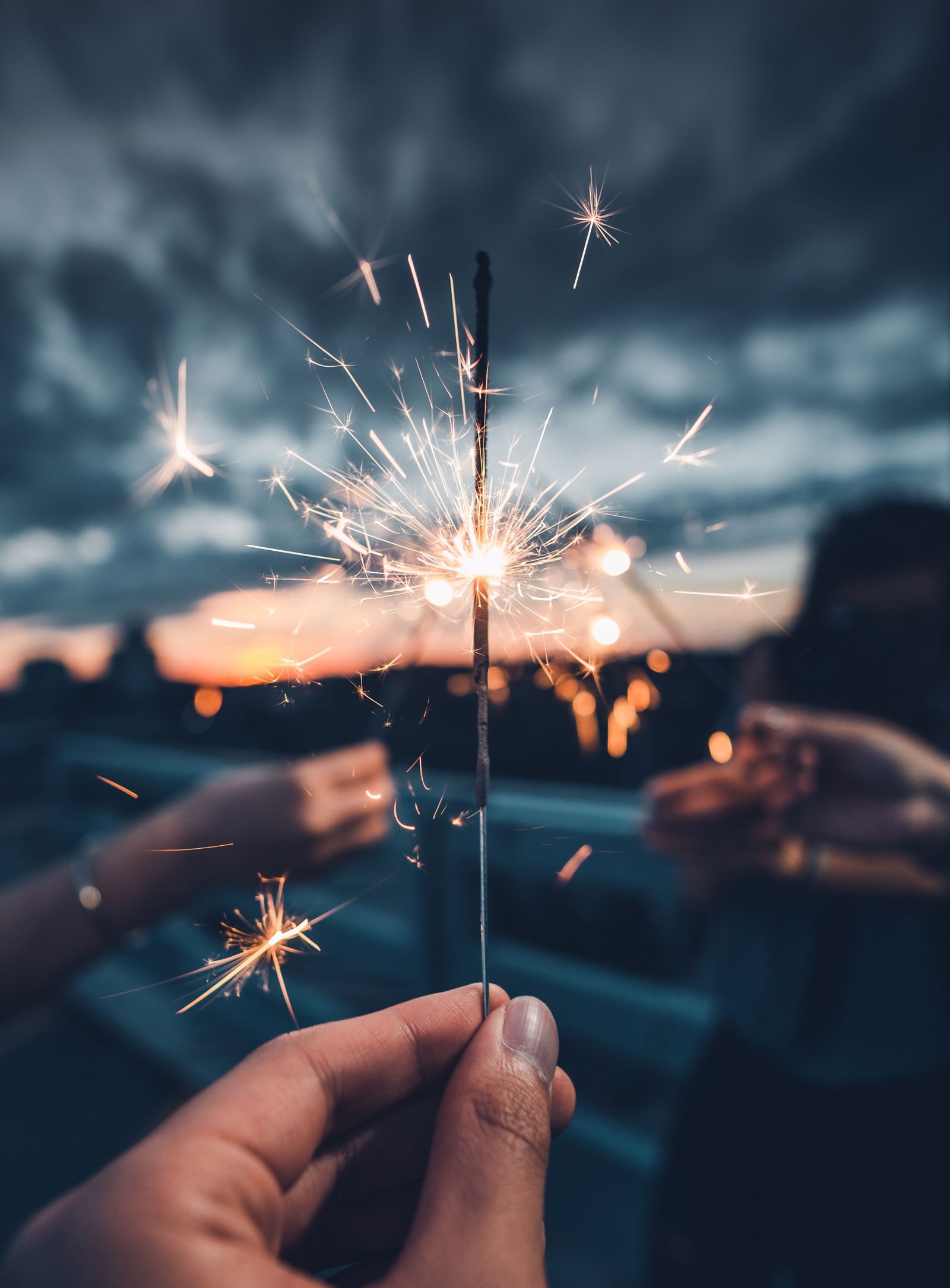 Diagram Views
Fueling the Inbound Movement: Our Takeaways from INBOUND 2015
Inbound Marketing
,
Events
Published by Bill Casey on 09.11.15
Diagram's team shares what they learned and experienced and the value they took away from the INBOUND 2015 conference.
This week, several members of Diagram's team attended the INBOUND 2015 conference, which was held in Boston by HubSpot and attended by thousands of sales and marketing professionals. We came away from the conference inspired by the possibilities of inbound marketing, so we asked our team members to share what they learned and what they took away from the experience:
"The organizers of INBOUND clearly make the distinction that this is not a conference, but a movement. While a conference serves as a gathering for like-minded professionals to share knowledge and learn more about their industry, a movement denotes change in the way we think, how we operate, and what we believe. To support this, I found that there were common themes throughout many of the sessions I attended, including accepting and embracing change, overcoming fear of failure, and making the bold decisions necessary to help the movement become the norm. Whether this was tied specifically to inbound marketing or personal leadership qualities for any industry, understanding and articulating a clear vision of how to become part of the change and building the future rather than following it (or worse, falling behind) were valuable takeaways that I will incorporate into our thinking and actions."
"Coming into this conference this week, I wasn't entirely sure what to expect, as I had previously really only attended technical conferences. As things wrap up at INBOUND, I can honestly say that the overall themes discussed were extremely refreshing and very helpful. The key points of inbound marketing revolve around helping the community and taking a completely different approach to sales and marketing, focused on connecting with your clients, building a trust based relationship, and offering your knowledge to them up front. While my focus is typically on the technical implementation of projects, having a solid understanding of the inbound methodologies will be extremely helpful in my conversations with our clients. I look forward to seeing what's next and how inbound will help our clients grow their businesses well beyond their expectations."
"Each morning, INBOUND opens with the phrase 'This is not a conference, it is a movement, fueled by Inbound.' With over 14,000 attendees, it truly is a group of people working together to advance their shared ideas that making authentic connections, being helpful rather than interruptive, and trying to personalize digital experiences whenever possible is the new way to market. This is my second year attending what is arguably one of the best marketing learning opportunities of the year. Sessions designed to make you better at your job, or to inspire you to think or act differently or more creatively are the core of Inbound. Ultimately, what I take away each year is a reminder that what I do isn't just "inbound"; I'm sharing my passion for helping businesses and organizations grow and evolve with the rapidly changing digital world."
"With over 14,000 people attending INBOUND 2015, it was easy to see how the conference has moved beyond the simple use of the HubSpot software and into the movement of Inbound Marketing. While attending the sessions, it was also very clear that HubSpot is trying to make the experience as seamless and discreet as possible not only for sales and marketing staff, but also for the individuals those teams are interacting with. I have been continually impressed with HubSpot's product roadmap, including their many freemium offerings that can help thousands of potential companies gets started with Inbound Marketing. Overall, I believe that their software is going to continue to revolutionize the way sales and marketing teams and prospective and current customers interact with each other over the course of their relationships."
"I simply wanted to share some of the tweets that I sent out during INBOUND, since they provide a direct representation of my experience and what I learned:
Make content pathing a priority. "It's the path from knowledge to belief that drives action" - @tamadear #inbound15 pic.twitter.com/p3MAfeg742

— Douglas Lee Miller (@videoin) September 11, 2015
Love @bethdunn's call to be kind in efforts to add humor to copy "like the Muppets." That & to read via persona "bad day" eyes. #INBOUND15

— Douglas Lee Miller (@videoin) September 10, 2015
Slides from @jasonfalls #inbound15 session. My takeaway? The phrase: Listen; Focus; Segment; Build Relevance http://t.co/Ip6gFsvNC3

— Douglas Lee Miller (@videoin) September 10, 2015
Data->patterns->moments->story: My notes & key takeaways from @rmmagedden session on #storytelling & #bigdata for @inboundorg #inbound15

— Douglas Lee Miller (@videoin) September 9, 2015
"That's just a taste of everything I saw and did at INBOUND. If you want to see more, feel free to check out all my #INBOUND15 tweets."
"I think my INBOUND experience is best represented by the "sketchnotes" that I made while attending the valuable sessions. Here are some highlights:
Seth Godin's keynote address: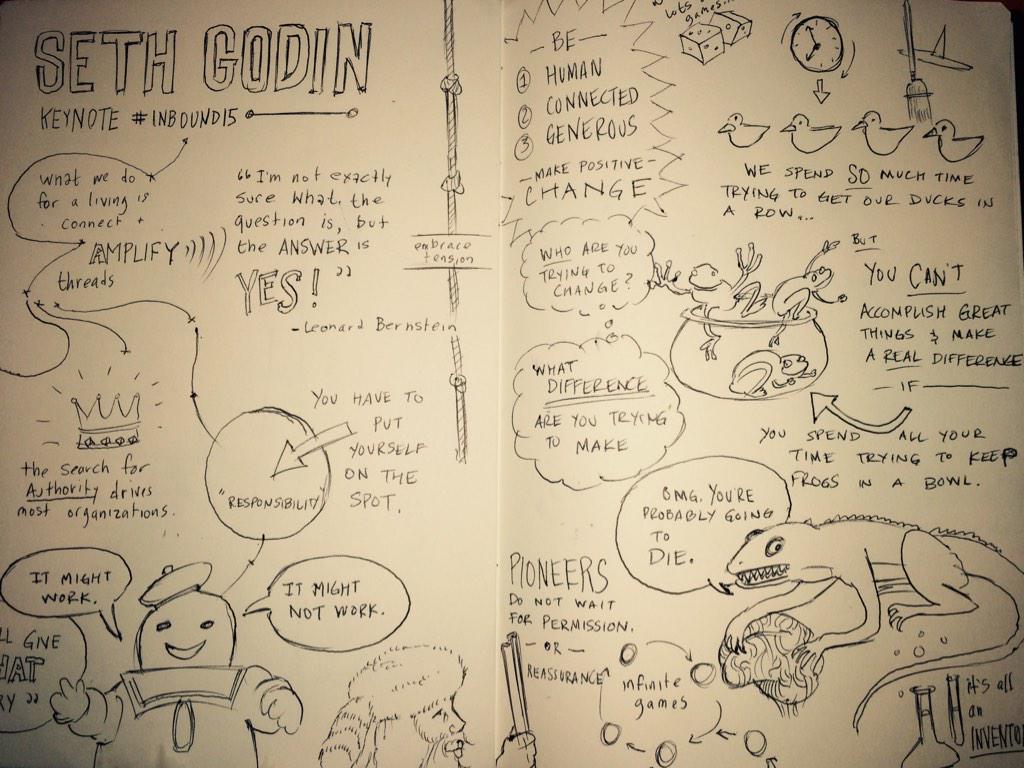 Darren Rowse on serendipity: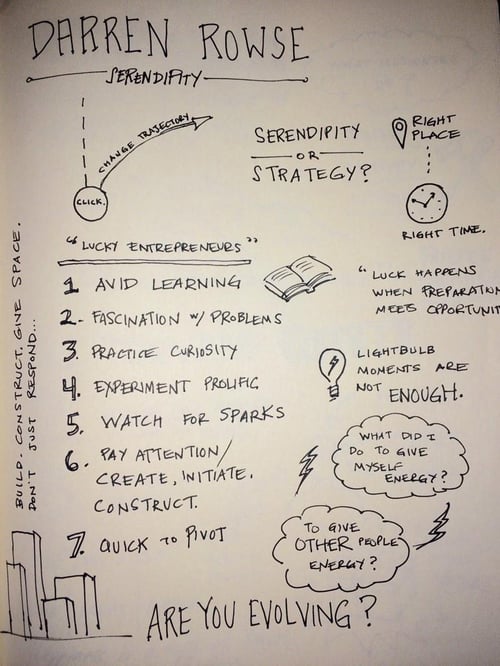 Brian Clark on success and happiness: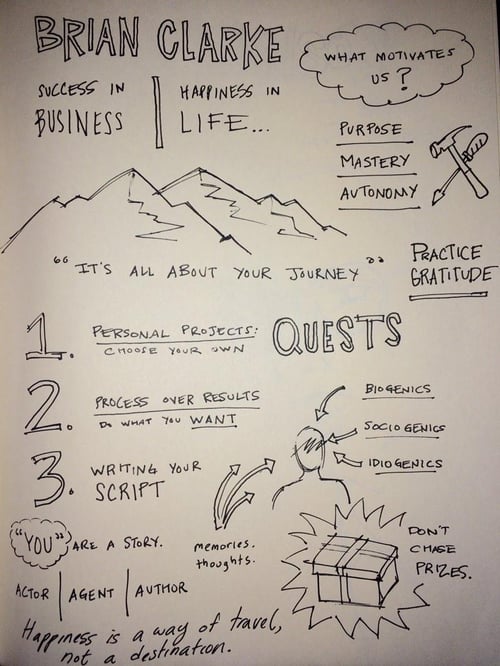 Amber Case on calm technology: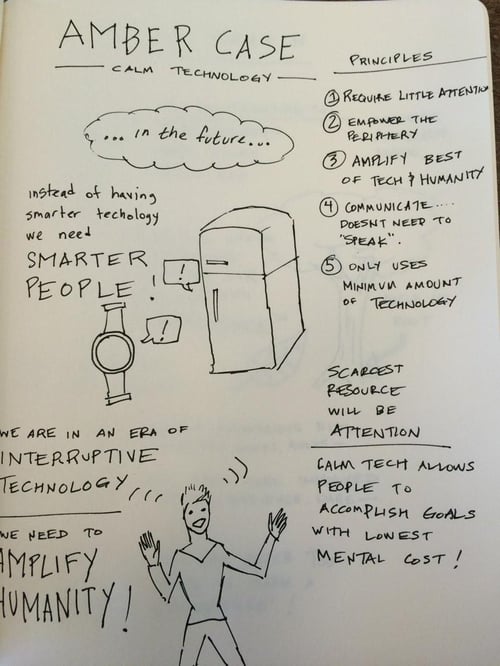 Ann Handley on creating big, brave, bold content: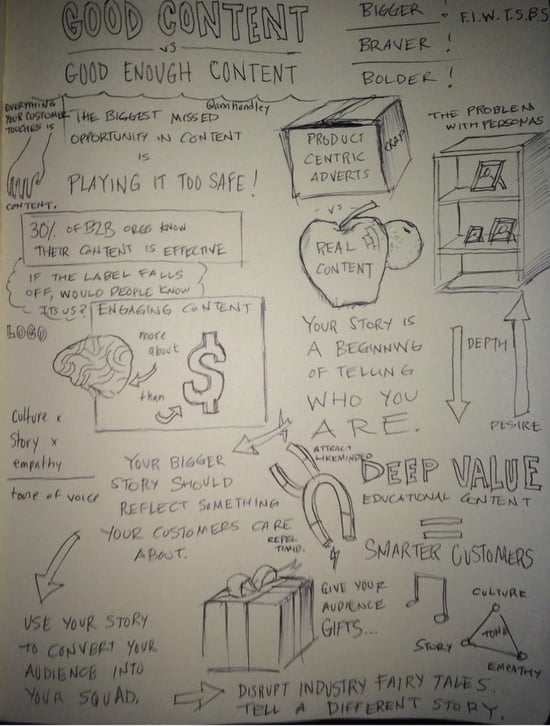 "Those are just a handful of the great sessions I attended. You can see all of my sketchnotes from INBOUND 2015 on Twitter."
Following our great experience at INBOUND 2015, we're more excited about the possibilities of inbound marketing than ever, and we can't wait to bring these new insights to the work we do with our customers. Do you have any questions for us about inbound marketing or how to create a successful digital strategy? Please contact us, and we'll work with you to bring you the success you deserve in your online efforts.
Have questions or comments about this post? We'd love to hear from you.
Related Posts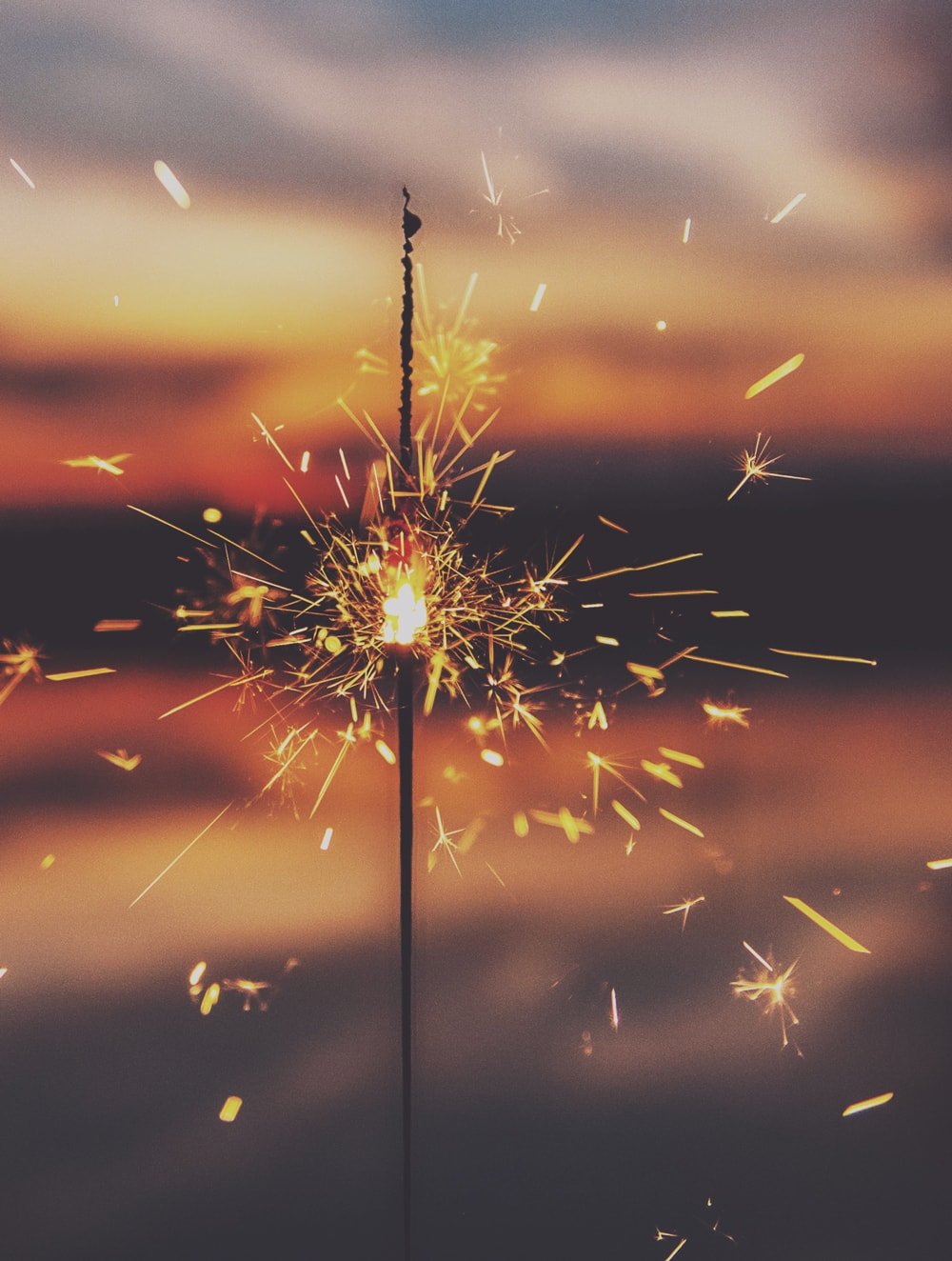 Diagram's AJ LaPorte shares about his first trip to HubSpot's INBOUND conference and shares his view as a developer.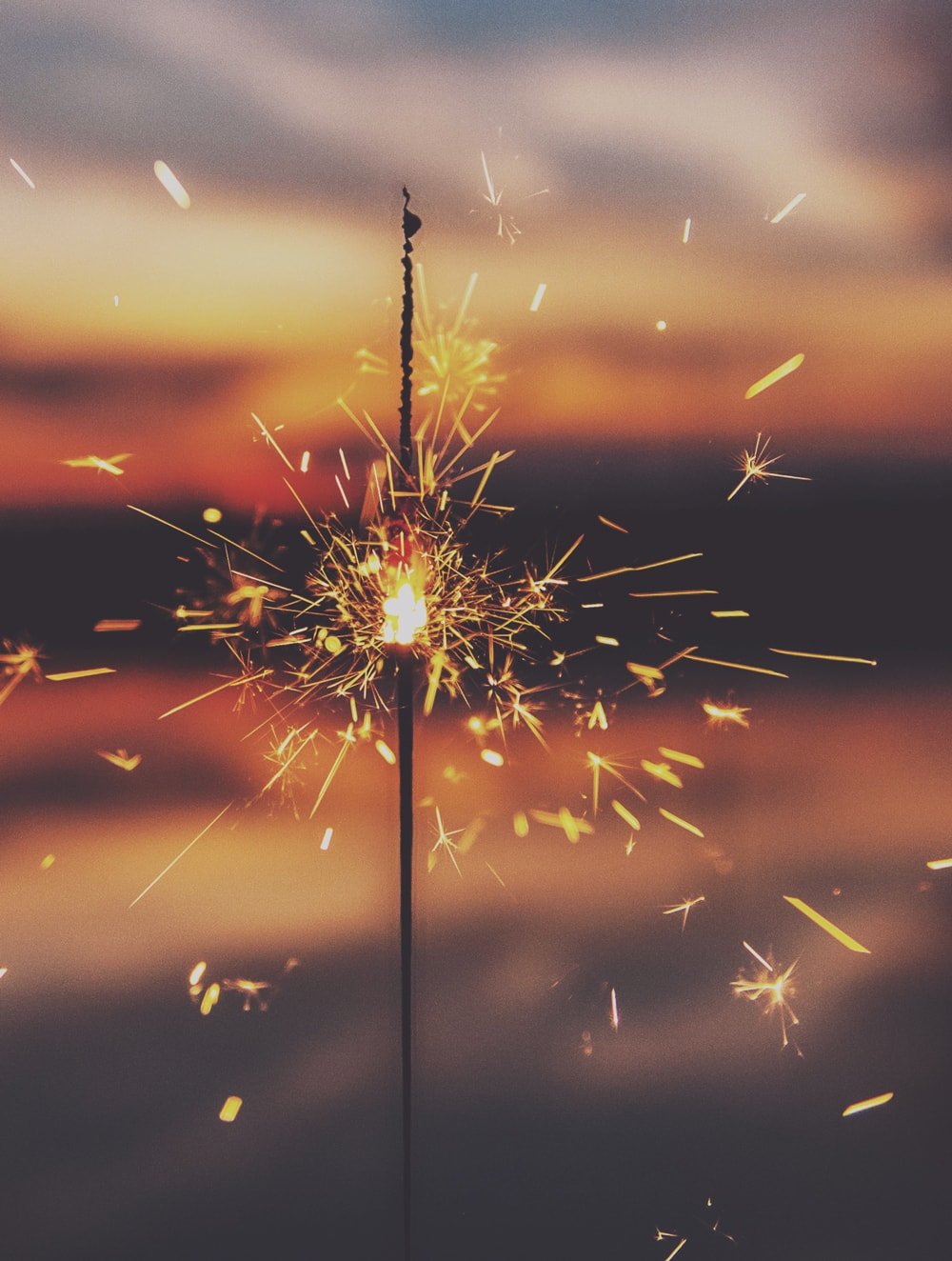 Diagram's Sarah Corley shares some key moments when attending INBOUND, an annual marketing and sales conference in Boston.
Website Traffic Woes?
Google search algorithm updates can wreak havoc on your website's traffic. Don't let your organic rankings tank. Our free SEO health check can help you identify issues that make Google unhappy with your site.
Like what you read?
Subscribe to our blog "Diagram Views" for the latest trends in web design, inbound marketing and mobile strategy.