With over a bajillion sessions at SXSW 2013 to choose from, I've narrowed them down into a shortlist of ones I think look interesting and hope to catch.
SXSW 2013 is quickly approaching. With a bajillion different sessions to choose from, it can be hard to enjoy the talks you do see without measuring against the ones you'll miss. This year I wanted to do some pre-work, and spend a little more time scoping out sessions in advance. After hours of siphoning through lists, I've collected the ones that look most interesting to me, and thought I'd share them. Some are talks by people I've never heard of, and others are by good friends, but hopefully this list comes in handy.
Workshops
By this point a lot of the workshops are booked up, but if you happen to be speaking, here's one that I've attended in the past and can highly recommend!
If you are speaking at SXSW, and want to get some last minute, constructive critique, you'll really benefit from this workshop. From past personal experience, I can honestly say that attending the workshop made a major difference for me, and I can't recommend it highly enough. Adam, Dan, David, Laura and the other workshop faculty provide a critical, but highly supportive environment to test drive your talk.
Presenters: Adam Polansky (Bottle Rocket), Dan Willis (Marriot), David Panarelli (LivingSocial), Laura Creekmore (Creek Content)
Responsive Design and Evolving Workflow
I've seen Brad speak a few times, and each time his perspective is fresh and entertaining. I also leave smarter and inspired to go forth and make awesome future friendly experiences. Catch his talk if you can, or track him down to say hi, he's a super cool dude. Rumor has it, he'll be the guy decked out in diamonds.
Presenter: Brad Frost
This session's basically a powerhouse panel of brilliant minds discussing how our design process needs to adapt to the multi-device world we live in. This is one of the talks I'm looking forward to most.
Panelists: Aaron Gustafson (Easy Designs LLC), Samantha Warren (Twitter), Steve Fisher (Yellow Pencil), Yesenia Perez-Cruz (Happy Cog)
Real life stories about responsive design by leading designers, including another co-author of Smashing Magazine's The Mobile Book, Trent Walton. I've found Trent's perspective to be be incredibly insightful, and I'm looking forward to hearing more about his (as well as the other panelist's) experiences transitioning into responsive design.
Panelists: Emily Wengert (Huge), Jacob Surber (Adobe), Sophie Shepherd (Happy Cog), Trent Walton (Paravel)
I'm not going to mince words here. I loathe RFPs and find writing, reading, and responding to them a counter-productive effort. I am all about investigating alternatives, and if this panel has a better approach, I'm all ears.
Panelists: Crystal Williams (Consultant)
Joe Rinaldi (Happy Cog)
Todd Nienkerk (Four Kitchens)
Zach Chandler (Stanford University)
The Future of Mobile
Tapworthy author and also featured in The Mobile Book, Josh Clark offers an enlightening view into the future of sensor rich devices and touch based technology. If this talk is anywhere near as charismatically informative as when I've seen him speak in the past, this will be a can't-miss session.
Presenter: Josh Clark (Global Moxie)
Ok, so here's where I have to do the obligatory, "If you haven't heard of Scott Jenson, then stop what you're doing and read The Coming Zombie Apocalypse," first. Now that that's taken care of, back to this session topic. In this talk, he aims to paint a portrait of the future of connected technology, and explore how cheap computing and swarm computation are working their way into the products and technology that surrounds us. What societal impact will this have? And how will this shape our role as designers? These are just a few of the questions I'm already thinking about, and I can't wait to see where Scott takes this topic.
Presenter: Scott Jenson (Parlay Labs)
This session promises a sneak peak into the future of mobile user experience, revealing principles for designing for the next generation of devices. Principles that will sharpen focus on people, finding ways to enchant them and simplify their lives.
Presenters: Helena Roeber, Rachel Garb (Google)
Lessons in UX
You'll have more than enough chance to hear people going on and on about Mobile and Responsive design over the course of the conference, but how often do you have a chance to hear about Muppets? Do yourself a favor and check out Russ Unger's talk on Jim Henson and learn about the correlation between Muppet making and UX. Russ is another great speaker and genuinely awesome industry expert, who always seems to have time to help out others. If you catch his talk, make sure to introduce yourself and ask about the new book that he, Dan Willis and Brad Nunnaly just published: Designing the Conversation.
Presenter: Russ Unger (GE Capital)
Steve Portigal's session also looks like a good one. I'm eager to hear more about how exploring bad ideas can lead unexpectedly to the kind of success we aim for with our good ideas. This is great, because if the past is any predictor of the future, SXSW may provide plenty of opportunity to partake in ill-conceived plans—regardless of how good those ideas might seem at the time!
Presenter: Steve Portigal (Portigal Consulting)
Gamification has gotten a bad wrap, but according to Christina Wodke, there's plenty in game design we can use in our every day work. She'll discuss how mastery, irregular reward schedules and meaningful choices can make your site a pleasure for your users.
Presenter: Christina Wodtke (Boxes and Arrows)
Robert Stribley seems to hit upon the relatable pain point of our natural hesitance to admit certain things to just not be that important. If his talk holds the key to better prioritization of information and can help unlock some new principles of simplicity, I'll definitely try to check it out.
Presenter: Robert Stribley (Razorfish)
Talks on Design for Behavior Change
In this session the BJ Fogg, Founder & Director of the Behavior Design Lab at Stanford University and author of the fascinating book Persuasive Technology, will be sharing insights and surprises about how behavior works and how habits can be formed.
Presenter: BJ Fogg (Stanford)
This panel will focus on how the daily data we capture about ourselves through self-tracking apps can provide a means for positive behavior change. The panel will be moderated by Michael Copeland, Senior Editor at Wired, who has a particular interest in Big Data and the implications for entrepreneurs and consumers.
Panelists: Jeffrey Holove, Michael Copeland, Steph Habif, Tim Chang
From the session description: Design to support behavior change is getting increased exposure as technology has allowed products and services to have a more pervasive role in people's lives. What impact does the ability to passively collect data and present it back in a meaningful way have in people's lives? While more products have an explicit influence on our daily lives, they require you to increasingly relinquish self-determination as a prerequisite for use. How do we design to support behavior change as a value proposition?
Presenter: Chris Risdon (Adaptive Path)
Creativity, Community and Your Career
"As our mediums change, so do our expectations for interactive designers." As someone who finds much humor in most UX job ads (must know Axure, Visio, Dreamweaver, JS. C++ is a plus), I'm looking forward to hearing from Jared and Leslie, and learning how our ability to collaborate with industry and education can determine the fate of our discipline. And if you've never seen Jared Spool speak before, you're in for a treat. A great researcher, brilliant thinker and funny guy, I can't wait to absorb more of the knowledge he's planning to share.
Presenters: Leslie Jensen-Inman (Center Centre), Jared Spool (User Interface Engineering)
This talk sounds like it will be an interesting exploration of UX teams, and the struggles of growing a UX department. This is relevant to me, as we have a tight but growing design team here at Diagram, and I'm always interested to hear what others who have found themselves in similar situations have gone through.
Presenters: Barbara Luciani and Samantha Rosa (Design Kitchen)
I spend so much time thinking about UX and mobile, that I think it will be nice to get more of a big picture view of where the creative industry is headed. I am not sure how relevant this one might be to me, but I think it may be worth sitting in on.
Presenter: Scott Belsky (Behance)
I hope I get a chance to catch this talk on creativity and the brain. Understanding the inner workings of the brain is fascinating to me, perhaps because as humans, so many of our actions seem irrational. This talk sounds like a fascinating and fantastic journey inside our heads, to find out more about the conditions that breed creativity.
Presenters: Denise Jacobs (PapillonEffect)
See you there!
Of course the talks are only a piece of the SXSW experience. Some of the most fun and interesting moments turn out to be random conversations, bumping into old friends, and meeting new ones. So if you have any great talks you've discovered and want to share, please let me know. And if you find yourself in Austin and want to meet up and say hi, just get in touch!
Have questions or comments about this post? We'd love to hear from you.
Related Posts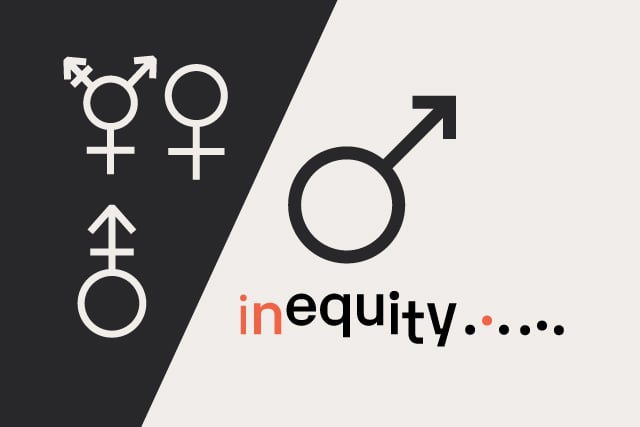 It's International Women's Day and Dennis Kardys shares some things we've done at Diagram to be mindful of bias and take steps to embrace diversity.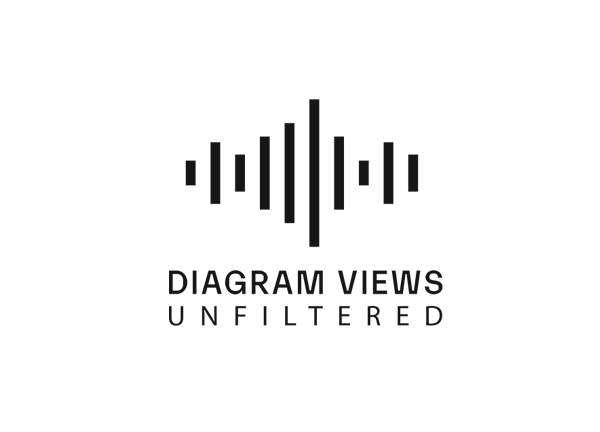 Diagram's Allison Casey spills all her insider SEO tips on migrating your content the right way.
Results Matter.
We design creative digital solutions that grow your business, strengthen your brand and engage your audience. Our team blends creativity with insights, analytics and technology to deliver beauty, function, accessibility and most of all, ROI. Do you have a project you want to discuss?
Like what you read?
Subscribe to our blog "Diagram Views" for the latest trends in web design, inbound marketing and mobile strategy.