Do you have a social business content strategy? Does it involve all three aspects: paid, earned, and owned? What are some benchmarks for your Facebook paid ads to reflect?
Let's face it, social media time is likely to be something you have in your day. As you scroll through your feed, you've probably noticed those ads and sponsored posts go by, and you might have wondered if you can take advantage of similar ads in your own digital strategy. Your business is likely already on Facebook and perhaps even on one of it's owned properties like Instagram or competitors like Twitter, but what role do these platforms play in your content strategy? Do you even have a social business content strategy? Does it involve all three aspects: paid, earned, and owned?
Maybe you've wondered what kind of results your business can expect to see when it comes to the use of the popular social platform ad networks. Maybe you've wondered what impact paying for ads or sponsored posts might have on your other efforts and your overall content strategy. These are not small questions, and businesses often need to rely on external partners to help them approach these issues. Though I can't cover all the specifics here, let's focus in on one aspect in particular: Facebook ads and performance benchmarks that might impact your overall content strategy.
Recently, I took the time to lay out the ways in which using a particular targeting feature of Twitter's ad network (events) could shore up and improve your overall earned and/or owned content strategy via social platforms. Facebook's similar ability to target ads based on the known data and activity of Facebook users has to be among its most valuable features, and this ability has likely contributed to increases in spending on the ad network by every kind of business, from small mom-and-pop shops to major global brands.
But first, let's step back a bit.
Make sure you have a Facebook Business account
Facebook celebrated it's 13th birthday in February of 2017, so it's easy to assume that every business is on Facebook. But that may not actually be the case for your business, either because your business is too new, or because it simply has not deemed active, strategic presence in that platform a priority. If Facebook has not featured in your overall content strategy discussions, regardless of your industry or business, it is certainly time for that to change.
Most businesses these days at least recognize the value of being present in spaces like Facebook, so if you are reading this, it's likely that you at least have a Facebook Page for your organization. In fact, depending on the type of organization you are part of, you might have a Facebook presence, perhaps even a Page, that you are not aware of or in control of. That's really the first order of business: taking inventory of what is already there and what needs to be there. Social media, after all, is supposed to be inherently social, and listening is a big part of that.
Even if you have a Facebook page, have it prominently placed via social media icon on your website, and dutifully post content to your page's "likers", you may not be fully leveraging Facebook in a manner that best suits your organization. For example, does your organization have a Facebook Business Account for Ads?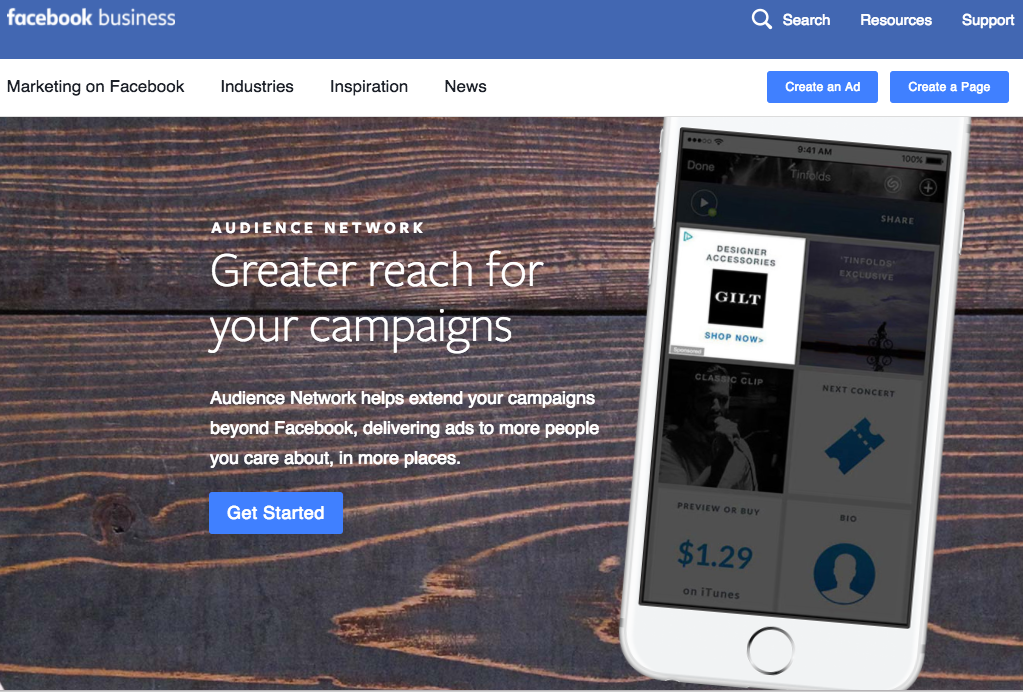 It is possible for your Facebook page to exist as a property of individual personal Facebook accounts, without being associated to a Facebook Business account. It is even possible to promote various Facebook posts using paid promotion functionality without ever building a full Business Account. However, this limits your ability to fully leverage the power of Facebook as an ad network.
Fully leveraging the Facebook Ad Network
To get the most out of the platform as an ad network, you need to be able to create ad campaigns in Facebook Business. Those ad campaigns need to have related groups of ads and promoted posts working together in Ad Groups all to serve a common goal. Each of those individual ads inside each Ad Group needs to be targeted and configured to display to exactly the right audience at exactly the right time to encourage them to take exactly the right action. Those actions are the core of your overall digital content strategy, and therefore, they are at the core of your social business content strategy as well.
Likewise, the type of content that is going to be a part of your ad makes a difference. Is it an image? Make sure there are NO VISIBLE WORDS in the image. Facebook's ad guidelines demand that images not have a certain percentage of space taken up with words. Use the slideshow functionality if you can assign multiple images to the ad. If you have video content, that would also be a valuable asset to add to any ad group, in particular because of the autoplay functionality of videos on Facebook (but make sure you include some captions so people will stay interested even when their sound is off).
If you are using images, take advantage of the fact that Facebook ads don't just appear on Facebook itself. This is true for most of the major social ad platforms. Google Display Ads, LinkedIn, and Twitter each reach beyond their own platforms and into greater audiences to display your ads, but you should be aware of those places and in control of those parameters to make sure you are putting your content in front of the right audience. Doing so can be cumbersome and time consuming, which is why businesses often find it essential to reach out to agencies to help them with these tasks.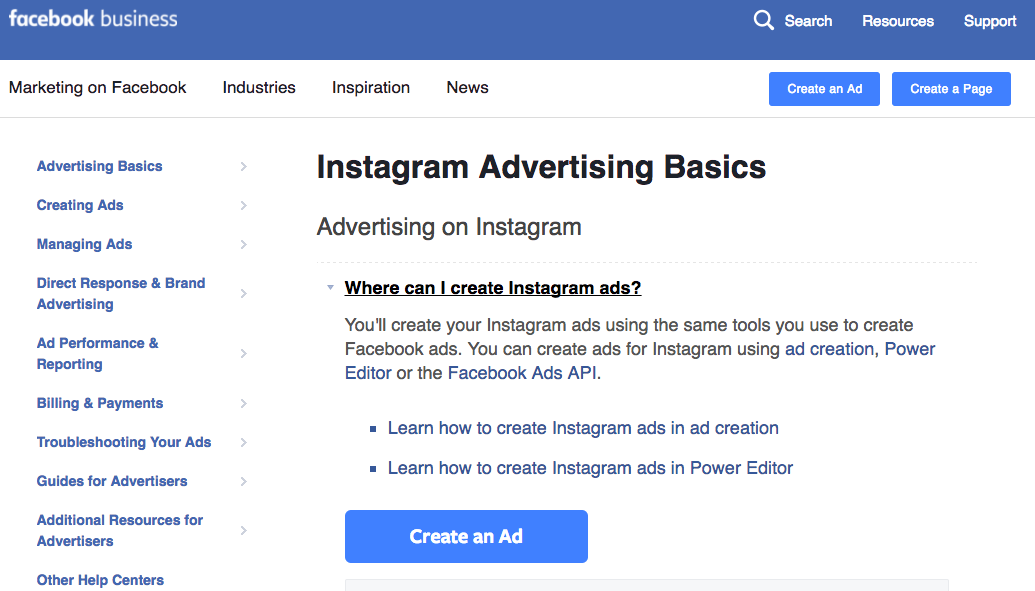 In a specific sense, Facebook's ownership of Instagram allows businesses who don't have Instagram accounts to advertise on that platform using their Facebook Page as a proxy. If you do have an Instagram account, you can associate your account to your ads right in the Facebook Ad platform and make sure your ads look the way you expect. It's important to make sure your business folds each of these options into a greater digital content strategy and to understand how these options impact your paid, earned, and owned efforts and properties and the mixture of each in your approach.
Deciding if participating in paid ads through social platforms like Facebook requires addressing lots of moving parts, so you'll want to make sure to budget either the internal time or the outside help to be successful. How much to budget can depend on a number of variables, and determining whether those budgeted resources ultimately led to the appropriate ROI can be equally vexing, but there are some things out there that can help, like industry benchmarks and tracking.
Check Your Industry Benchmarks for Expectations
Managing ads through Facebook's Business account platform is not the easiest of tasks. Despite Facebook's best efforts at creating an ad management platform that works best for all of the different types of businesses that pay for ads, many people still find it confusing and frustrating. As a result, an entire ecosystem of supportive services has emerged, ranging from agencies like Diagram who will manage Facebook Ads on behalf of your business, to interfaces inside of Marketing Automation Platforms like HubSpot, to services like those offered by WordStream which assist in both the management and optimization of ads on Facebook.
No matter how you choose to approach Facebook ads or who you choose to help you, knowing what to expect can be key in planning out your efforts and understanding and predicting their impact. Though there is no substitute for deployment, testing, monitoring, and adjusting in your own specific context, some benchmark data by industry does exist.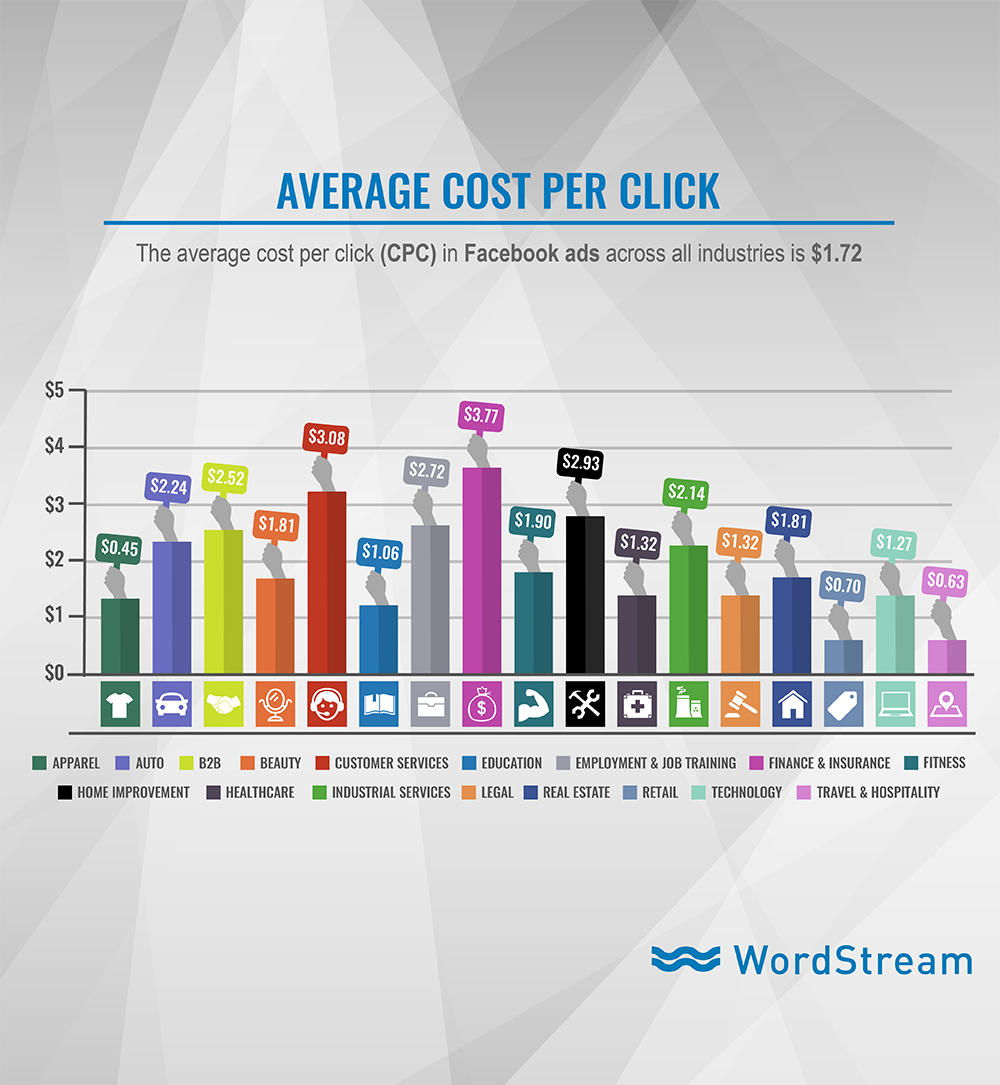 Recently, for example, WordStream decided to share what it learned by looking at the aggregate data of some of the companies that have chosen to manage their Facebook Ads through their platform. This aggregate data acts as a decent proxy for being able to benchmark what kind of results your organization can expect to get out of your efforts paying for Facebook ads. The sample size is a bit small, but it is still relevant, and even if your organization may not exactly fit neatly within the classifications of industry types that WordStream uses, these numbers are definitely worth looking at.
Compare the information you see below in terms of things like click-through rates for your other efforts: paid, earned, or owned. Are they less than your email click-through rates? Are they more? Are they less than your PPC efforts? Are they more? Knowing what to expect can help you plan your budget and strategy for all of your content efforts.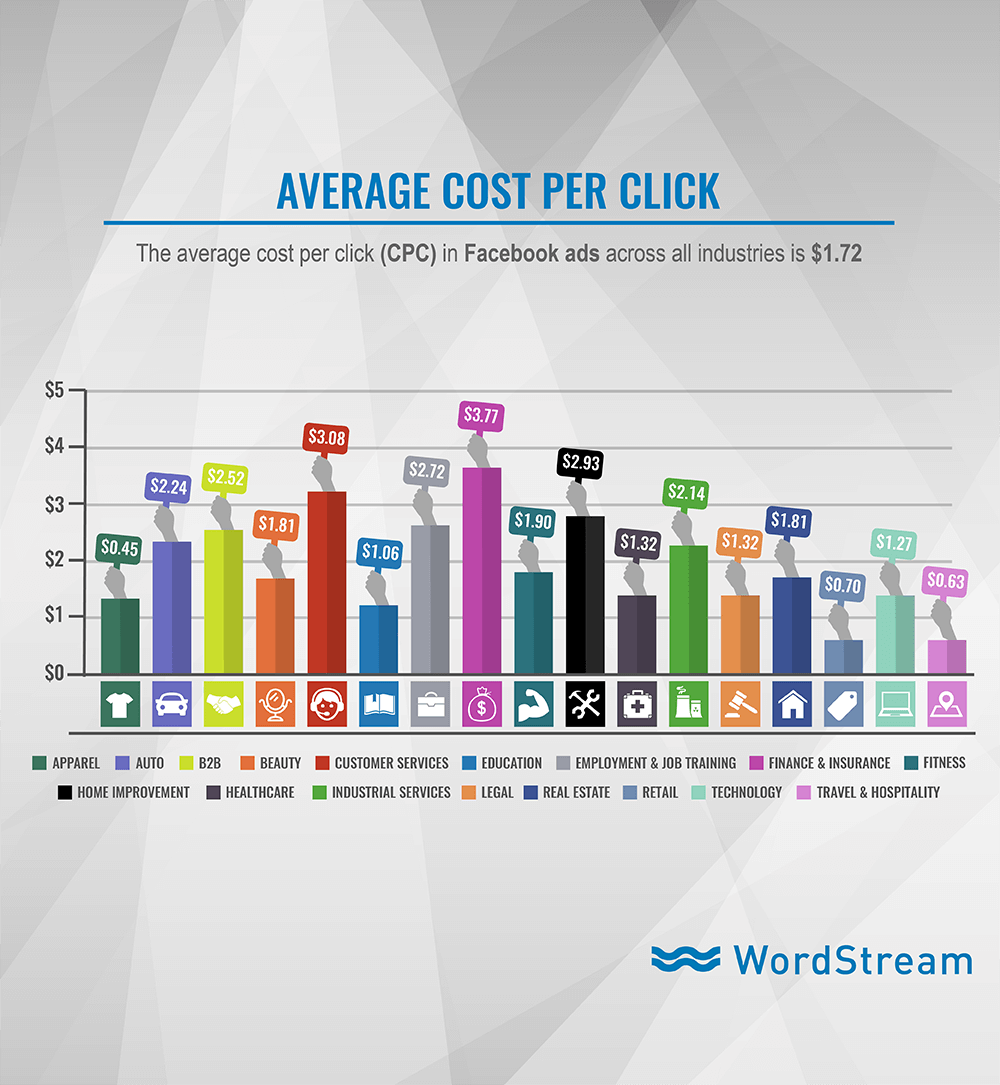 Use Benchmarks for Content Ideas
Finally, using the data that WordStream provides and data that you can examine in terms of the organic activity on your own digital content across the paid, earned, and owned mix, you can begin to see how you can develop more successful content strategies and even specific, long term content calendar topics.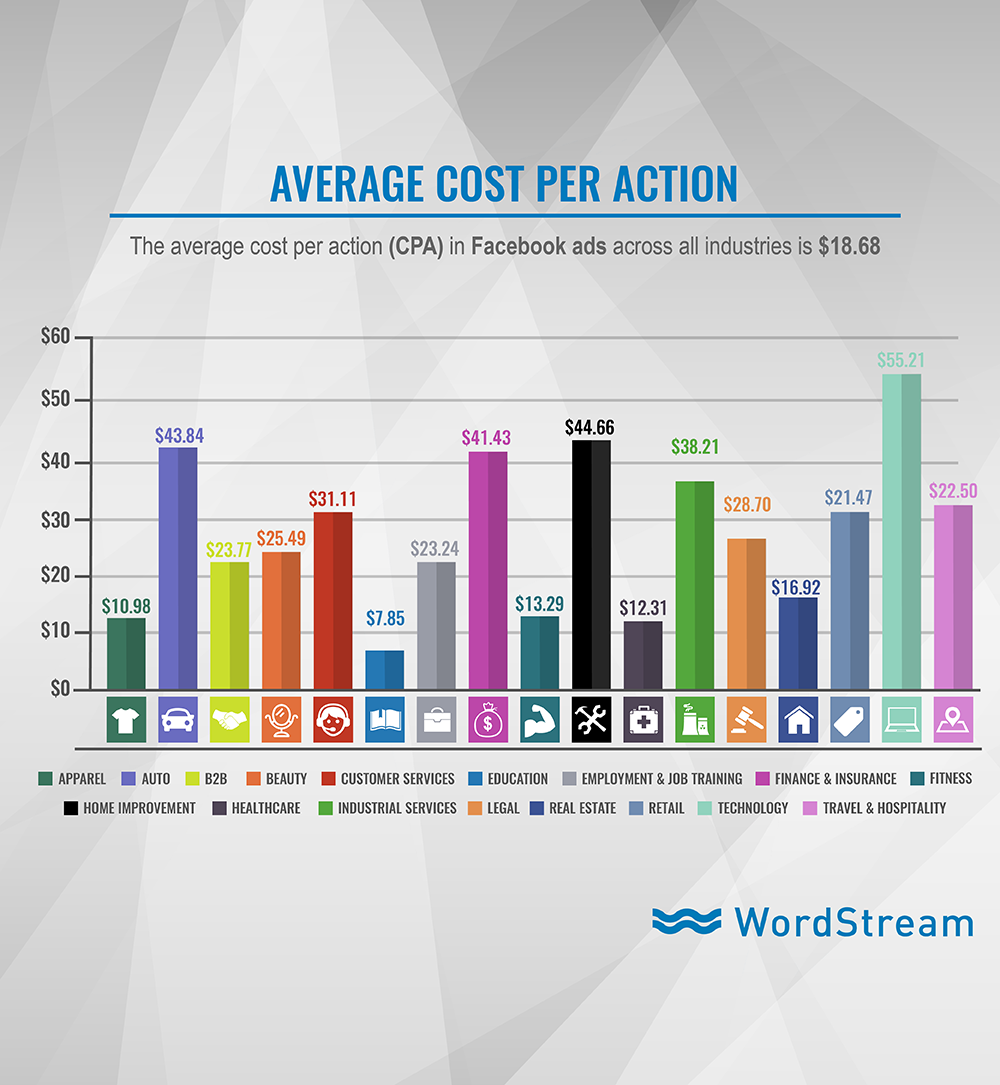 What kinds of content do you expect to be most popular on Facebook given this data? Does it match the content that you want to promote? For example, do you intend to use Facebook Ads to promote your employment branding content or job listings? WordStream's data shows that kind of content can face additional challenges. It seems that Facebook is aware of these challenges, however, since they recently decided to allow organizations to post job listings and hire directly through its platform, so remember to stay up to date on what's available. Either that, or make sure to partner with an agency that can do so on your behalf and curate that valuable information directly to you or take it into consideration as they help you manage your social business promoted content strategy or your digital content strategy in general.
We hope this look at Facebook ad strategy has been helpful, but if you have any questions, please feel free to get in touch with us ore leave a comment. Are you interested in more posts like this? Make sure to subscribe to our blog or follow us on Twitter for regular updates.
Have questions or comments about this post? We'd love to hear from you.
Related Posts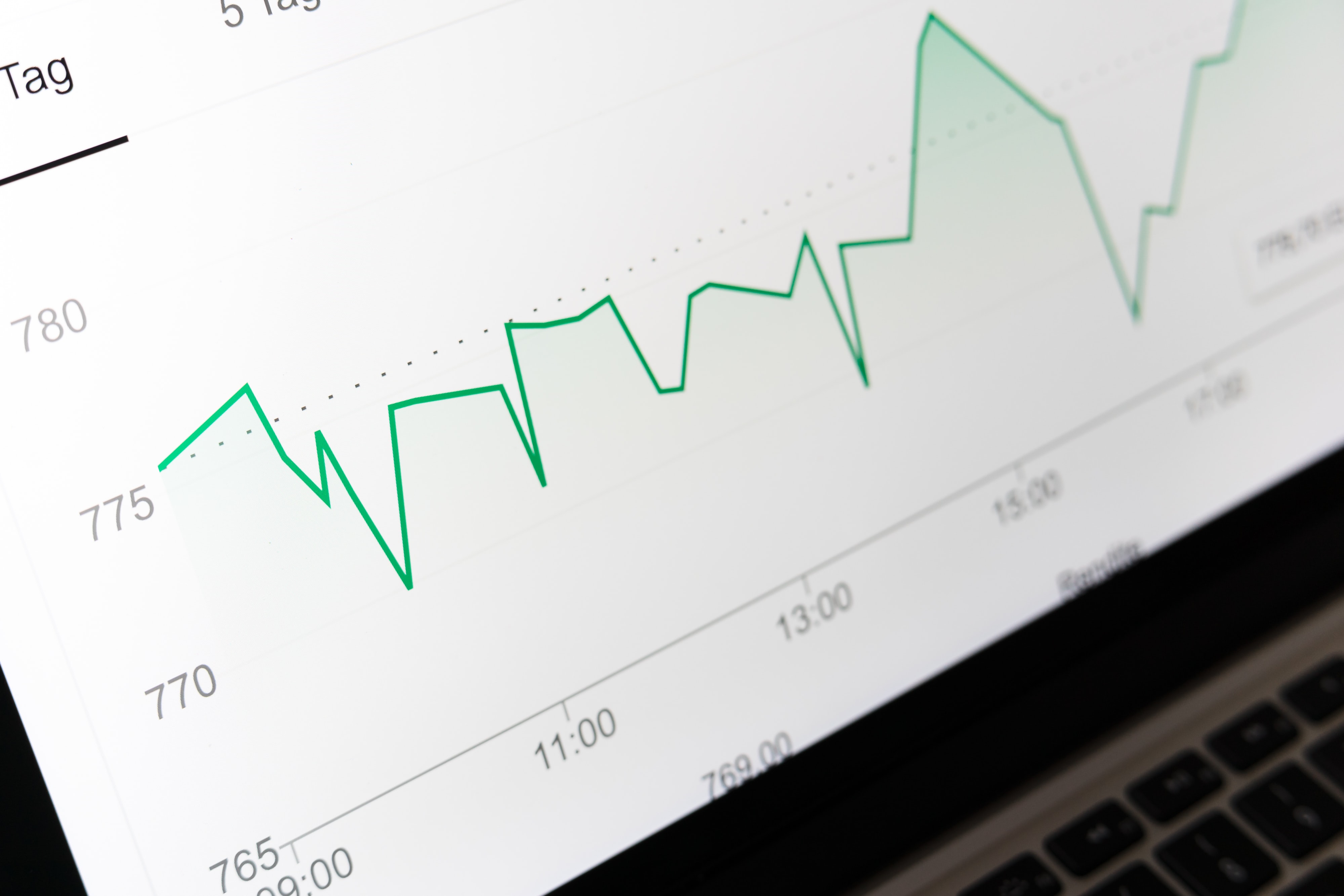 Episerver has officially announced its rebrand to Optimizely. Here's why—and how your business can benefit.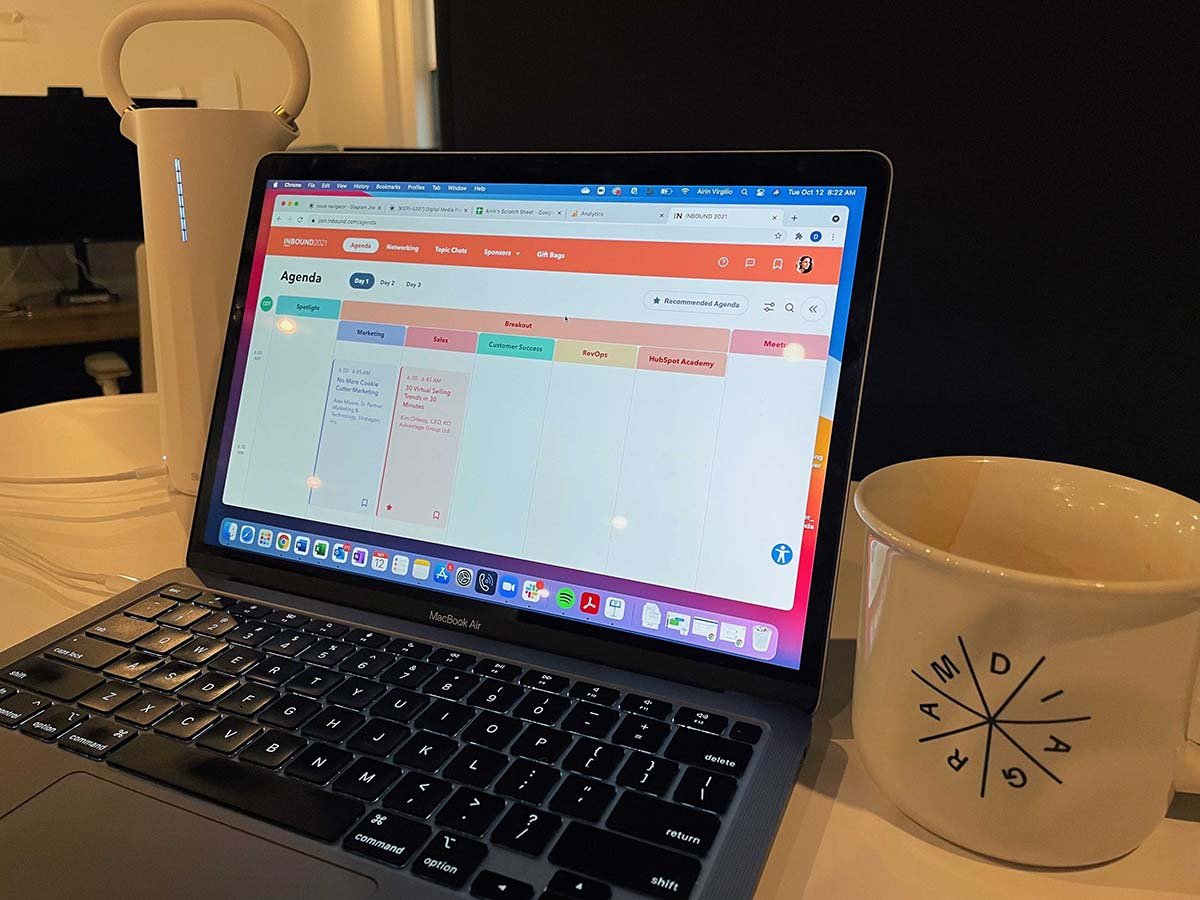 Diagram's Kristen Sydelko gives her unique perspective as a first-time attendee to Hubspot's annual conference, INBOUND 21.
Results Matter.
We design creative digital solutions that grow your business, strengthen your brand and engage your audience. Our team blends creativity with insights, analytics and technology to deliver beauty, function, accessibility and most of all, ROI. Do you have a project you want to discuss?
Like what you read?
Subscribe to our blog "Diagram Views" for the latest trends in web design, inbound marketing and mobile strategy.