Diagram Views
How to Avoid Data Silos in Higher Education
Doug Miller
#Digital Marketing
,
#CMS
Published on March 24, 2016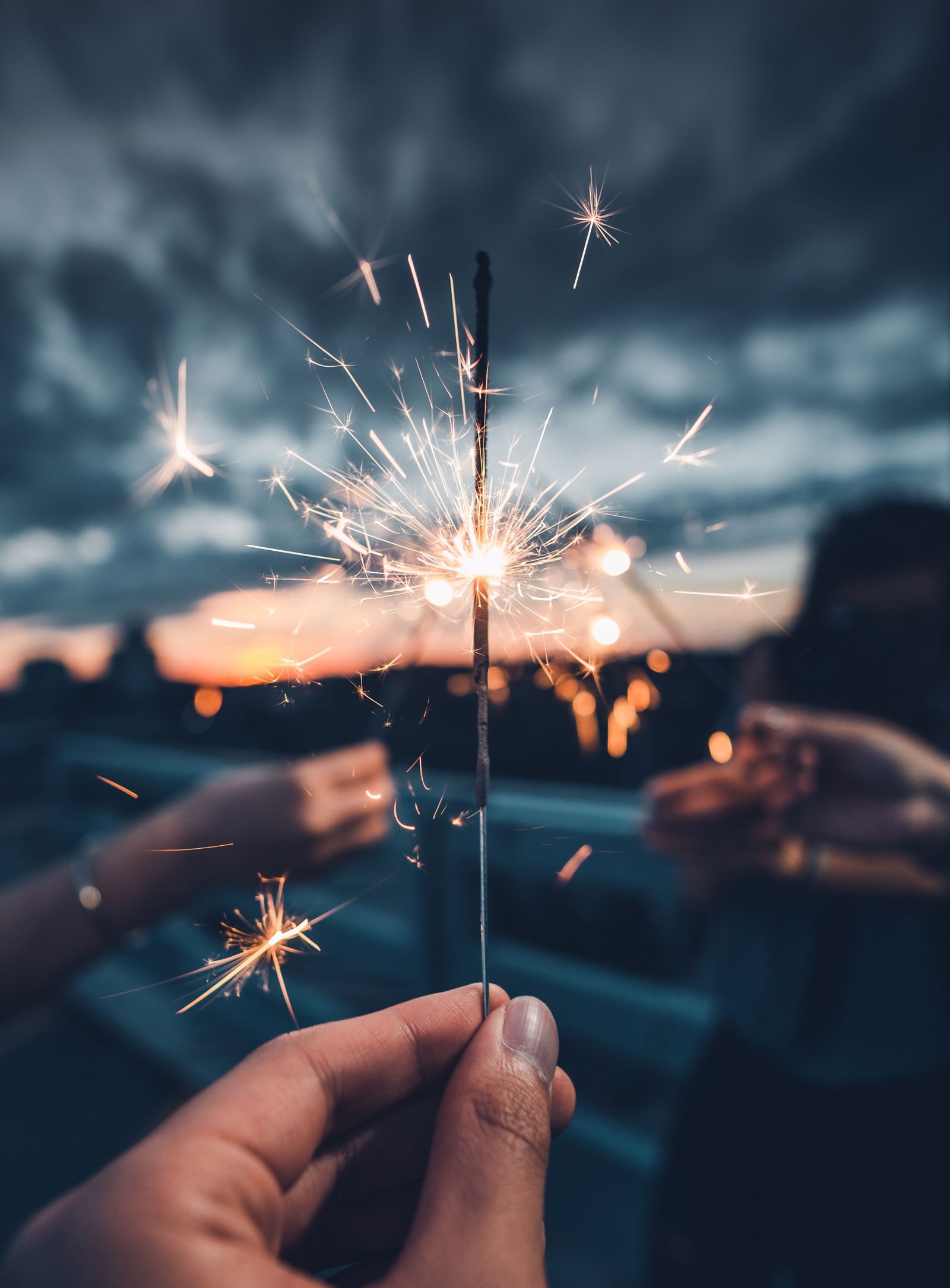 HigherEd organizations aren't a single, cohesive entity. Learn how we can help these organizations navigate their options and avoid data silos.
There are more than a few web platforms and technologies out there for Higher Education to take advantage of, and plenty of reasons to be excited about many of them. If you work in HigherEd, you likely don't have the problem of too few platforms already being used on your campus. Depending on which department or division you work in and what aspect of the HigherEd process you are in charge of, there are likely numerous choices. All those choices have upsides and downsides, advocates and detractors, reasons to keep them, and reasons to leave. How do you navigate that environment? Who can you turn to for help? Luckily, when we partner with a school, we've got your back no matter where you are in the process or who you are in the organization.
Sorting the Options
HigherEd organizations often get mistreated by external partners as a single, cohesive entity. They often mischaracterize a university as less nuanced and less partitioned than it actually is. They seek out those who have the power to sign contracts and miss out on the opportunity to serve those with that signatory purview by way of understanding the needs of those who work for them, accomplishing the everyday tasks that a university needs to function.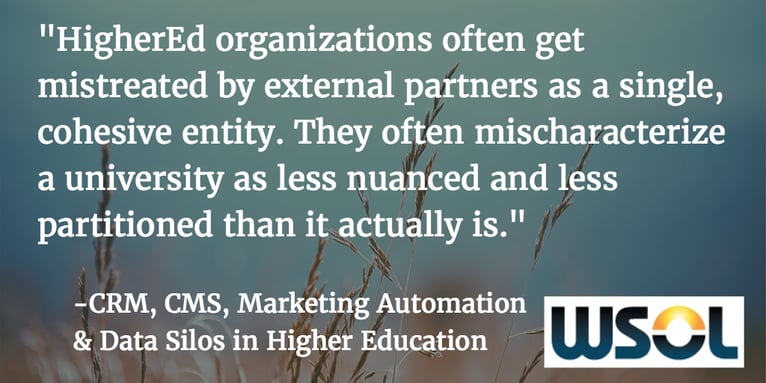 We know that, when it comes to choosing a new web technology in HigherEd, it isn't always the VP or CMO or CTO who starts the charge or is responsible for deployment. You may be a "one-person shop" in your organization, wearing many hats, from webmaster, to social media community manager, to search engine marketer. You may be a director who is faced with new demands for driving enrollment through digital means. You may be a faculty member with technical aptitude who is charged with using web technologies to grow your graduate program or an alumnus charged with using digital tools to raise funds. You may be an internal service provider at the university in student services who just needs to keep better track of the ways students engage with your services. You might even be a student who is just trying to make your world a better place for other students.
No matter who you are in the HigherEd landscape, the odds are that you interface with some variety of web technology on a daily basis, as do your peers. What we have learned in our experiences working with HigherEd organizations is that there is likely also a certain amount of inner turmoil around the efficiencies and outcomes of working with those technologies. That can be hard to navigate, especially when it becomes painfully clear that it is time to find better options. In the hunt for those better options, it can be hard to know both what is available in the marketplace and what might already be in use in another place on campus that might be a good way forward.
Just starting with Content Management Systems for externally facing websites, there are so many options in the marketplace that it is hard to keep track of all of them. On top of that, modern digital marketing requires a sophistication that is far more intricate than it was even five years ago. Whereas it used to be somewhat sufficient to build your "brick and mortar" website and call it fixed for a few years, user expectations are now such that personalization and multi-channel cross-navigation are the norm. That puts more demands on the technologies required in terms of relationship management and content.
Those demands have, of course, been largely met by the emergence of additional technologies - integration points for your CMS - and therefore additional options. From Customer Relationship Management (CRM) tools to Marketing Automation platforms and everything in between, even emerging Social Media platforms demand integration with and access to your content and data like never before. That's not likely to get any less demanding in the future, nor are there likely to be fewer options.
Just sorting the options can present a challenge. When you set out to make sense of it all, sometimes the best place to look is outside your organization. A partner who is able to approach your strategy from an external perspective can see things (and say things) that internal stakeholders can't (or won't). Finding a partner to help you sort through the options can help you be more sensitive to the needs of internal stakeholders in the long run, and also help solve a common problem we've found occurs within HigherEd organizations of any size: technology adoption creep.
Water Finds the Cracks
If your job is to make a decision about the right web technology for your campus, you've got your work cut out for you. What we've learned when dealing with our HigherEd partners is that, often times, the most difficult part of the decision process has nothing at all to do with the technology. Each internal stakeholder brings to the discussion a number of elements that can add layers of difficulty, from staffing concerns or technical aptitude, to legal or political obligations, to differences in opinion about the needs of those the technology will be designed to serve.
Those large tables full of stakeholders can be rough meetings to get through, even when you have a external partner to help facilitate. As a result, many institutions end up with an operational environment that finds each division and department acting on its own with an "it's easier to apologize than ask permission" attitude prevailing. When an individual department or division has a need for a web technology, they seek out and solve their own problems in their own way, in spite of (and even often because of) any broader institutional strategic initiatives for deployment. In short, the water finds the cracks.
This is true among many kinds of organizations, not just in HigherEd, but there is something unique to the environment in HigherEd that isn't easily matched. Prospect data is isolated because student data is heavily regulated, and alumni data is highly protected and often political due to donor relations. How then can you run an effective marketing automation process that ties into SEO, social media, and your CMS, personalizes content, and tracks data from first point of contact to graduation and beyond? This exposes an inherent difficulty for any HigherEd organization who is seeking to collapse data silos because, to do that, you have to first collapse the operational silos that emerge as internal stakeholders avoid those large-tabled meetings - or at least find a partner that can help you navigate those data silos in a way that leads to long-term success for all involved.
Good Cop, Bad Cop
As mentioned above, when navigating any web technology deployment in a HigherEd context, there is no shortage of stakeholders. If you are charged with finding some solutions that meet the needs that CMS, CRM, or Marketing Automation platforms often solve, at some point you will end up at one of those large-tabled meetings. What we have found working with HigherEd partners is that even those internal advocates who have been banging the drum for CMS, CRM, or Marketing Automation improvement find that an external partner often has a greater chance of being heard.
External partners in these processes can also say things that are difficult to say and be frank about the ownership each internal stakeholder must take in the process to ensure success. We can be the bad cop (when we have to), cleaning up technology adoption creep and facilitating the collapse of silos in a way that maintains the integrity of the reasons the silos emerged - especially when it comes to constituent data. We have experience at helping organizations decide which systems to keep and which to move on from.
Do you have too many social media accounts associated with your organization? We can help you with a marketing strategy that streamlines your presence and maximizes the impact of your efforts across channels. Do you have problems filling the ever-growing content feeds? We can help you find those content opportunities that will serve your communities best. Do you need a better solution for CRM, CMS, or Marketing Automation? We can help you and all your fellow internal stakeholders identify existing data silos on campus and avoid the problems that come with attempting to collapse them in order to get a better picture of how your web technologies are performing to meet your strategic goals.
No matter who you are in the process or where you are in the HigherEd landscape, we've got your back. Let us help you by bringing that experience to your meetings, whether they are large-tabled or otherwise.
Have questions or comments about this post? We'd love to hear from you.
Related Posts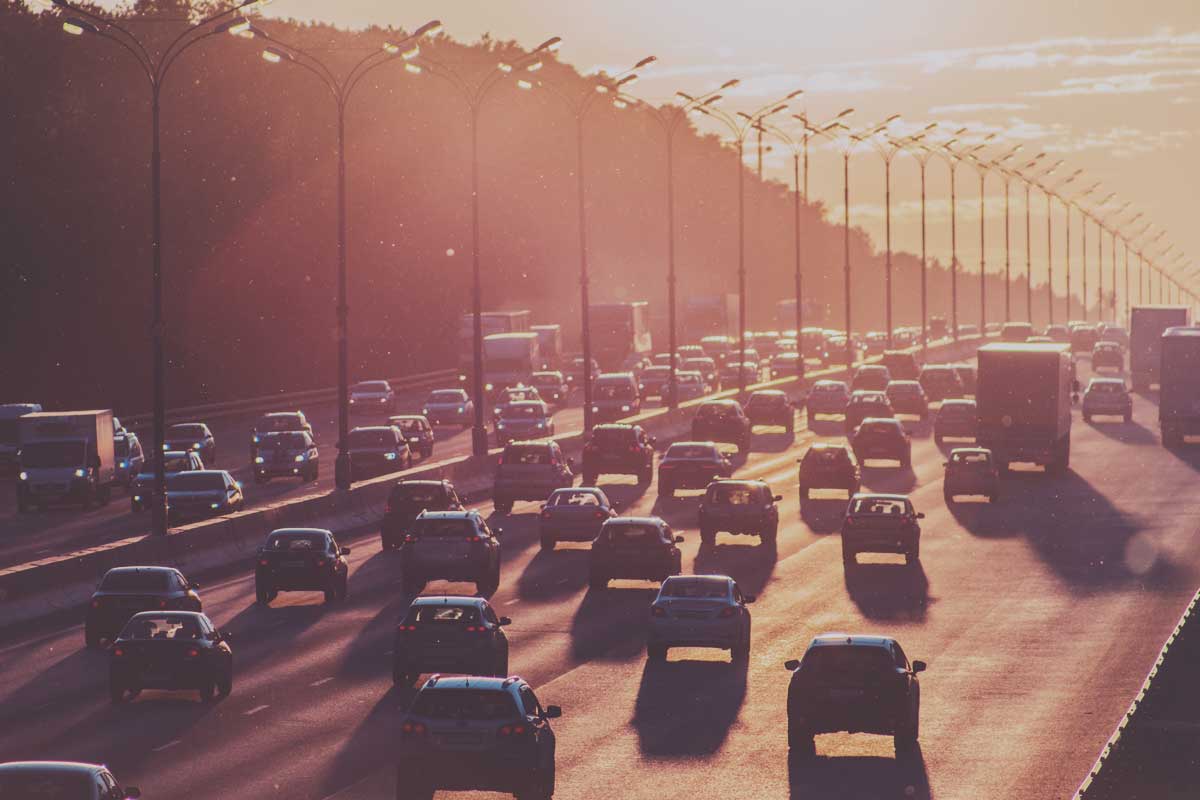 Growing website traffic can be an ongoing struggle for most organizations. Our easy to implement ideas can help you grow your site traffic.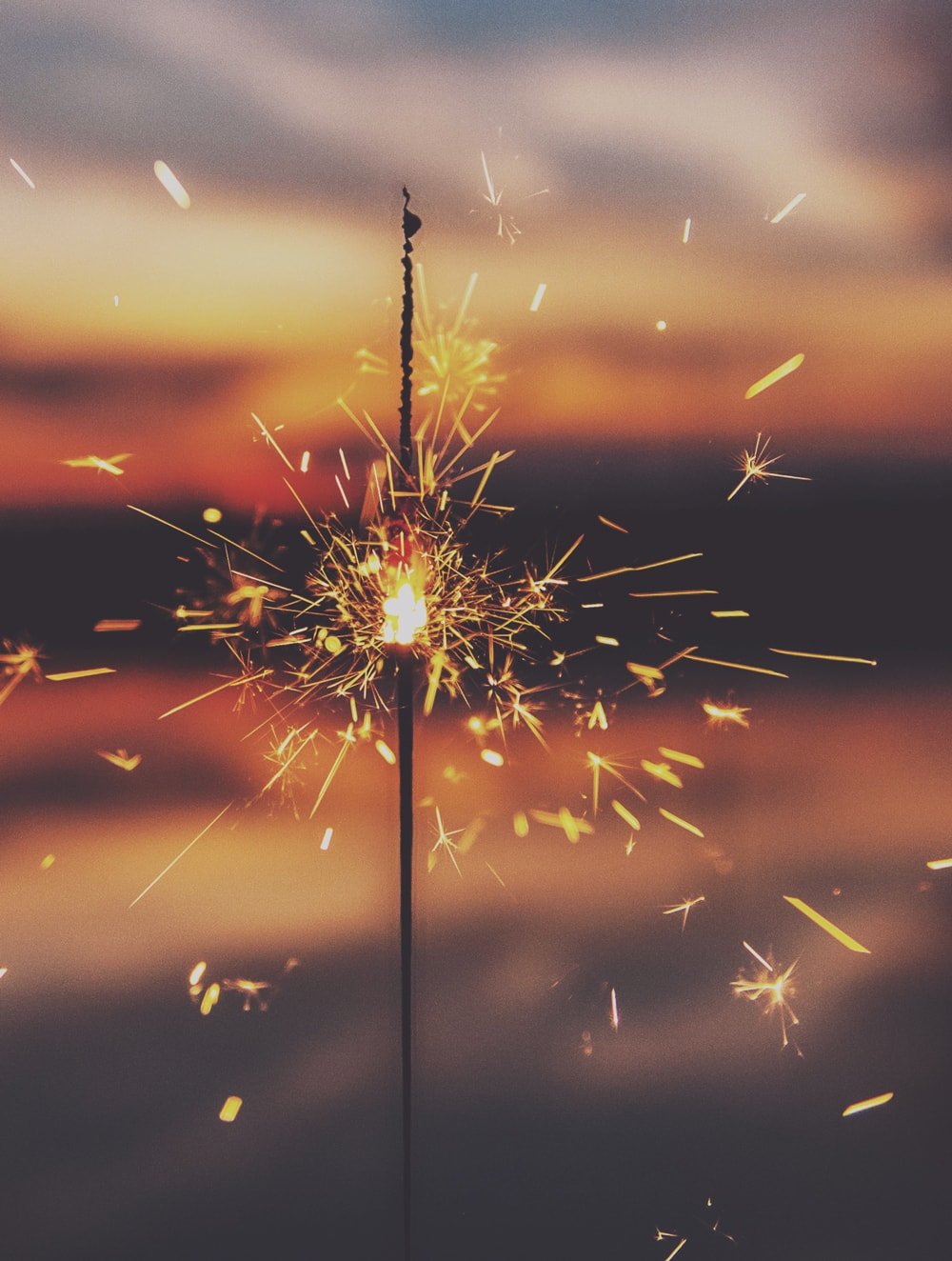 Episerver's Ascend 2018 conference has come to a close and the 600+ attendees have returned back to their organizations inspired by the product roadmap, ready to implement what they have learned, and are taking another look at what "happiness" means in their life.
Website Traffic Woes?
Google search algorithm updates can wreak havoc on your website's traffic. Don't let your organic rankings tank. Our free SEO health check can help you identify issues that make Google unhappy with your site.
Like what you read?
Subscribe to our blog "Diagram Views" for the latest trends in web design, inbound marketing and mobile strategy.