In the second part of our look at video editing tools, we look at some great browser-based options.
Over the last few weeks, we've taken a break from our video chat series on BLAB while we line up some more awesome guests. In the interim, we've taken the time to do some research for you to solve an essential problem of adding video to your marketing strategy, navigating the various options in video editing tools.
Last week, we took a look at some of the lighter desktop tools that exist as alternatives to the more powerful (and often expensive) industry standards like Avid, Adobe Premiere, and Apple's Final Cut Pro. What we covered was by no means an exhaustive list, but we offered some great options for those folks who aren't looking to do a whole lot with their video content but need something simple (to avoid a learning curve) or more cost effective.
One of the more unique desktop options we discussed last week was Shred. Their approach to algorithm assisted video editing was born out of the emergence of adventure sports videography (think GoPro clips), but we think it will prove infinitely useful to organizations who are just dipping their toes into the video content water. In particular, we felt that post-event, community-sourced media would make great ingredients for many organizations to get a lot of value out of Shred. Next week, we'll have the chance to sit down with the folks from Shred to talk a little bit more about their journey and how they see things moving in the video space.
This week, we are going to extend our previous conversations on simple, lightweight video editing tools a bit further and discuss some options that are out there that are 100% cloud and browser based!
As a traditionally trained media guy (I actually spent time editing on LINEAR systems for both analog film and videotape! Shhh!), the notion of being able to edit a video project entirely in the browser was unthinkable even a couple of years ago. But, as with most things, the march of technology has disrupted our common ideas about what is possible, and these days there are more than a few solid options for video editing in the cloud--even a few that make your video creation process as simple as drag, drop, change some text, swap some photos, and publish.
Will wonders never cease?
The three things you want to make sure to be mindful of when looking at these browser-based tools are:
Your internet connection (Seriously. Cloud based tools, y'all.). Speed, uptime, bandwidth limits--just make sure you're set before you start, or you'll go nuts.
Cloud storage limits (how much raw media you can store on their servers for free).
Export limitations (the resolution of your final project export, where it can go, watermarks).
With all that in mind, take a look at some of the options we uncovered below: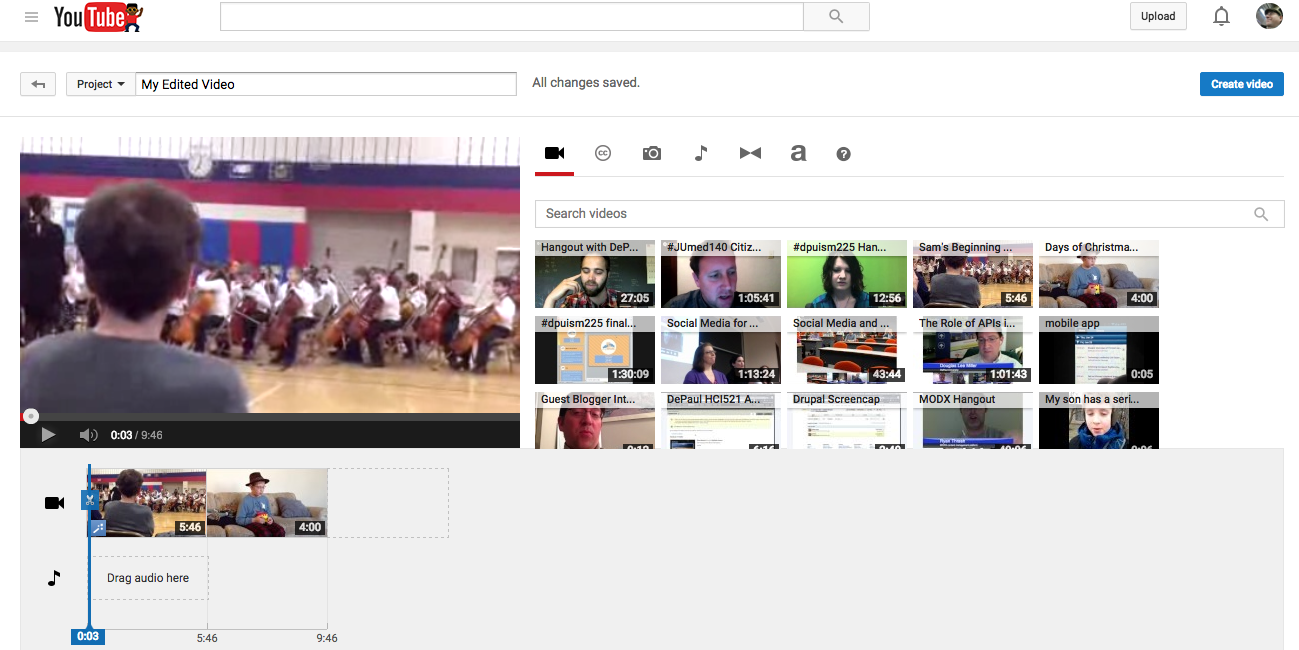 YouTube has totally changed the world of the internet. Without YouTube, we'd all probably be scanning lines of text on forums or sites that looked like 90s GeoCities wrecks. YouTube has turned the internet into what it was destined to be: a better version of TV. It was no surprise, then, when the Google-owned company finally developed (acquired) the technology to allow users to edit their YouTube videos into, well, longer YouTube videos. This tool is perfect for a host of real-world situations, and for many organizations, it may be the only video editor they ever need. Because YouTube. Seriously, Google makes the cloud storage limits easy to deal with, and you know the final project will work on YouTube. The main thing to consider with them is making sure to own the copyright to all the raw source material. The interface is user friendly enough, though we did find that if you are going to do very many quick cuts, it gets a bit cumbersome, and there are limitations to the audio editing functionality. The upside is that there are some tools for image color correction and stabilization that can help your finished product look more presentable. You know, for all those YouTubers.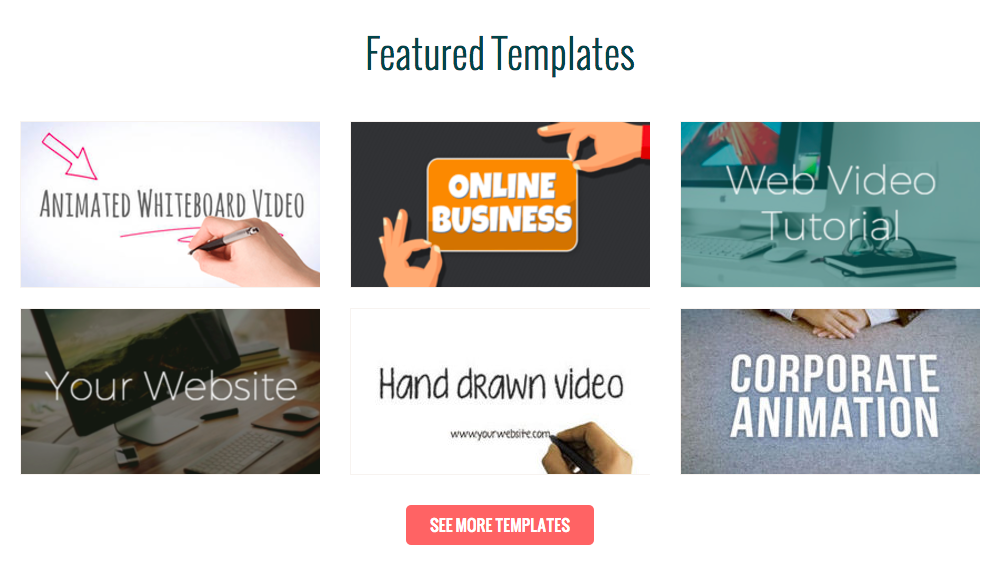 Videolean is part of a new generation of cloud-based tools that aim to take the labor out of the video content creation process by offering pre-populated templates. Now you can make your restaurant video or app explainer video in minutes using their pre-existing templates. You just add a few photos and image files for your logos, change the placement, size, color, and shape of some of the stock elements, add some text specific to your organization, and WHAM! You've got video. The problem with this tool (and with most tools like it) is that its simplicity has left the creativity and ultimate quality of the video too much in the hands of the templates themselves. I could see these solutions serving really well as bridge solutions for a company that wants to get started with some content and needs to ramp up quickly, but doesn't much care how unique their video offering is. These kinds of tools can also make great teaching tools, and often the more instructional templates are offered at low or no cost to the user and do a great job of explaining tough concepts. Just be sure you find the right subscription model for your specific scenario. Right now, they offer three levels, none of which are free, with varying limits on the number of videos you can create in a month, the number of edits you can make, and the music you are allowed to use.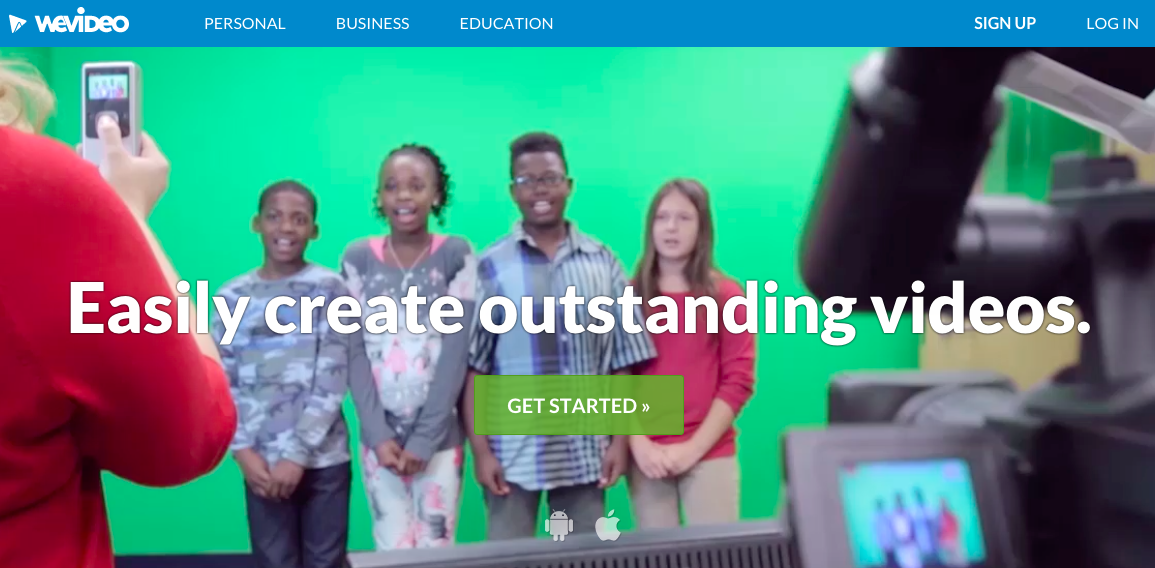 When it comes to these reviews, I'm often hard pressed to pick a favorite, but I've got to say, the tool I'm most excited about when it comes to browser and cloud video editing is WeVideo. They bill themselves as a collaborative video editing tool, which isn't a new concept. Facebook has already built and shuttered a collaborative video editing tool for personal use. What is the most exciting about this tool is the way they have created the ability for organizations to include workflows into their video content development. Much like what you would see for many other creative mediums that use collaborative workflows, you can invite your team and give them various permissions and responsibilities. This is fantastic from a content marketing point of view, when the norm is to have one or two people with any interest in editing video and ten or twenty people interested in offering up critiques. In a normal workflow, unless you're literally looking over the shoulder of the editor, any comments or suggestions add hours to the total production time due to rendering, exporting, delivering, commenting, editing, rendering again, and so on. With WeVideo, this can all be done collaboratively, online, in near real-time, within the web browsers that all users likely have. Beyond this, the tool itself seems very intuitive and modern, with just enough functionality to be useful but not so much to make you feel overwhelmed. At only $159 a year for a business class subscription, with a built-in integration with the Wistia video hosting platform, this is totally an option you can afford to experiment with.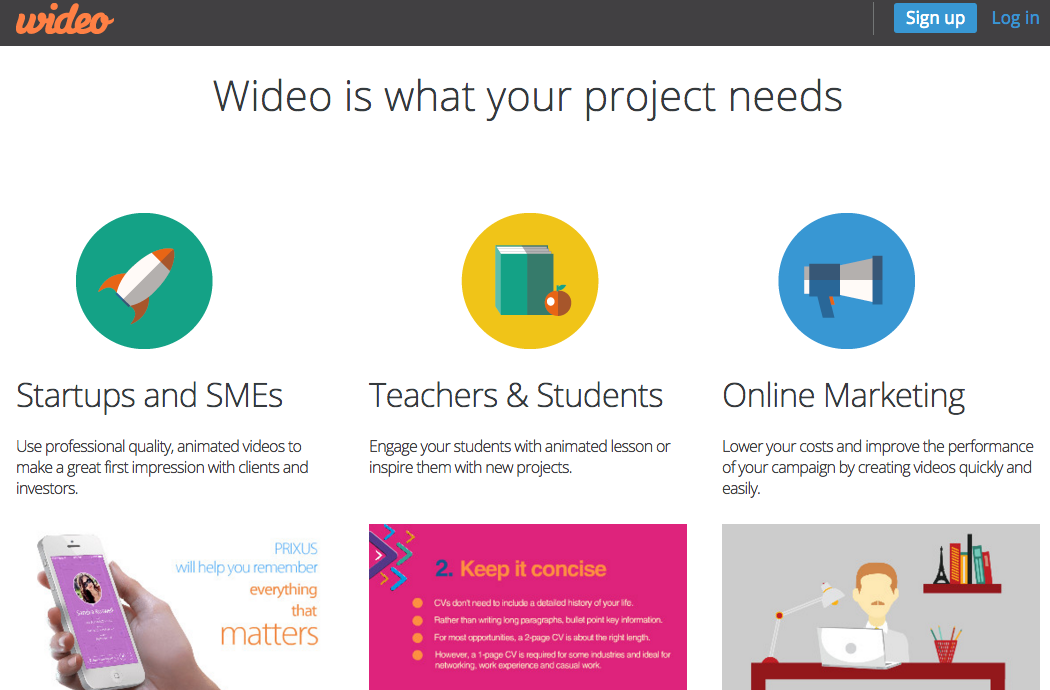 When it comes to the template-driven model of cloud and browser based video tools, for best in class look no further than Wideo. Wideo really gets why organizations are coming to them to make video, and with templates like "Facebook Video Ad" and "Crowdfunding Video Template," it's clear they are seeking to solve the real-world problems that organizations who are in need of videos face. There are a lot of templates to choose from too, with some very cost effective subscription choices.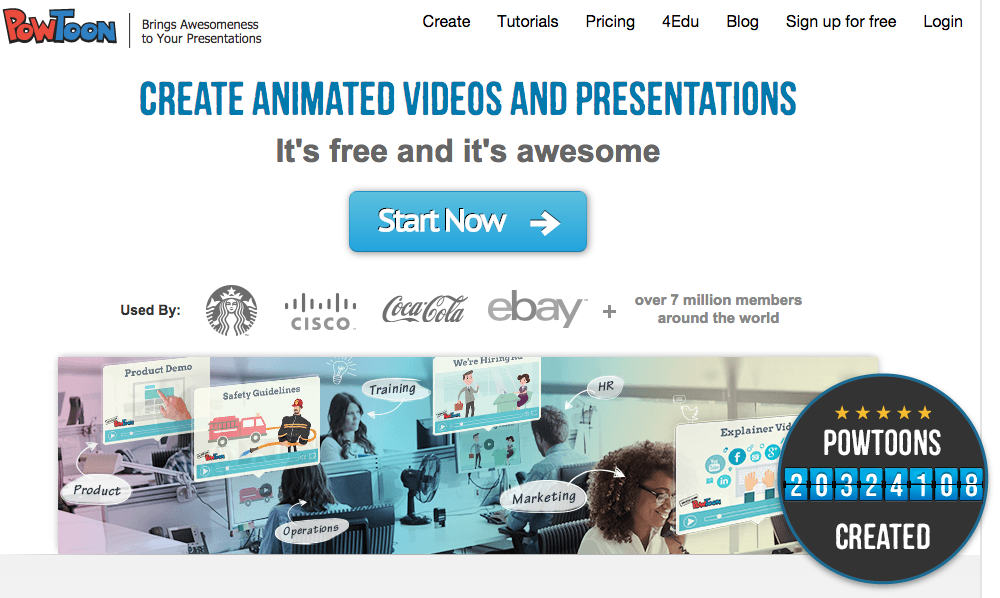 PowToon has been around for quite a while and continues to make great choices for the product. Nowhere is the true power of cloud and browser video creation more apparent than in PowToon. It allows you to literally drag and drop to easily create animated motion videos that are hard not to love. It's free to try, and with the paid version, a user is really only limited by their imagination. The thing I like best about this kind of interface over a standard template-driven site is the lack of limitations on creativity. If you are willing to take the time to create it, you can make something really unique that stands out in a marketplace that is quickly filling with content rendered from easily recognizable templates and stock music.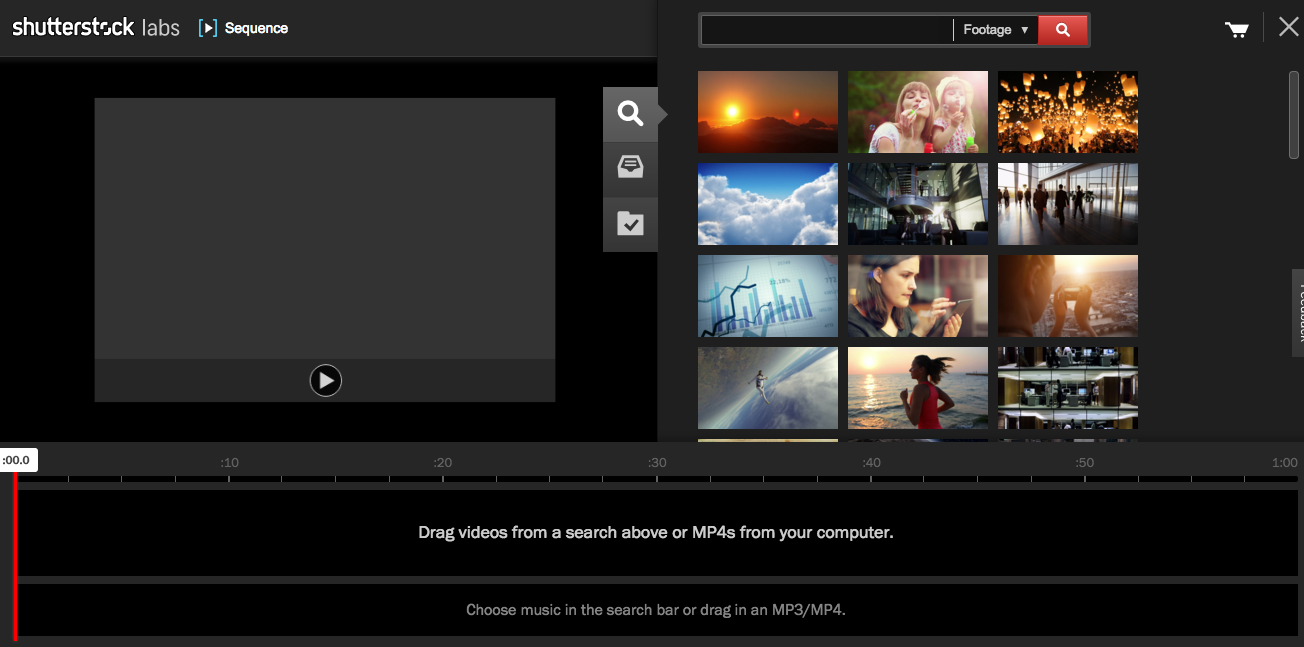 Last but not least is the real dark horse of this pack--from ShutterStock! I must say, I was really impressed with this "labs" project of theirs, and I really hope they continue to support and develop it. You can try it for free, without even creating an account, to see that the interface is really easy to navigate. It is, in many ways, superior in usability to the YouTube editor and reminds me of some elements of ScreenFlow, one of my favorites from last week's discussion (OK, so maybe I do play favorites) on desktop software. Even though it came out of a company hack-a-thon, it's well worth a try. I imagine that working in tandem with their stock images is an easy process as well for those "wish I had a better picture here" moments. Just pay attention to your final export.
Next week, we get the chance to chat with the folks from Shred about video. After that, we'll take a brief break for the Season and be back after the new year to talk about editing video entirely on your mobile devices, so please stay tuned!
Related Posts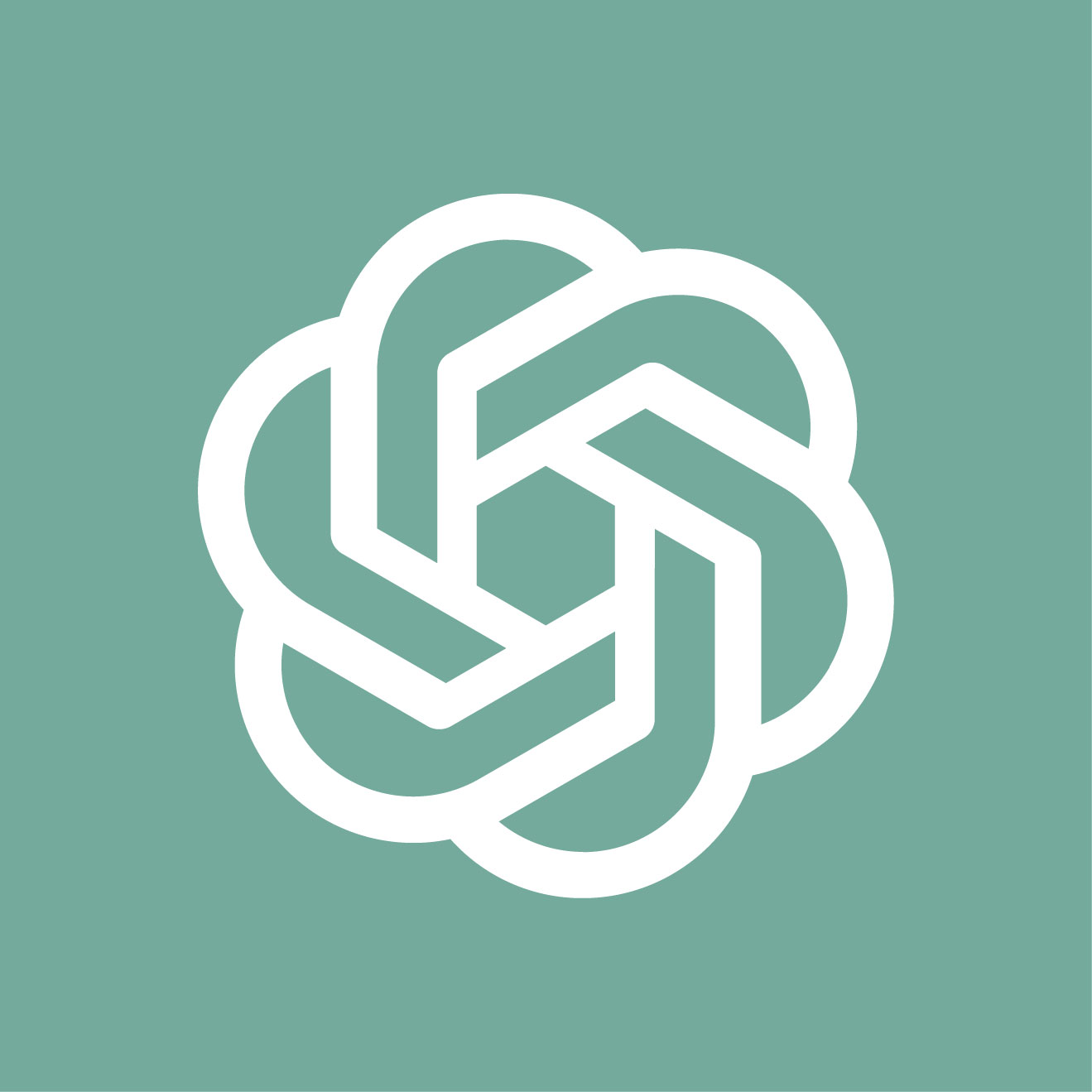 ChatGPT is an innovative platform for enhancing your writing, but here are a few ways to help from losing your "voice" while using it...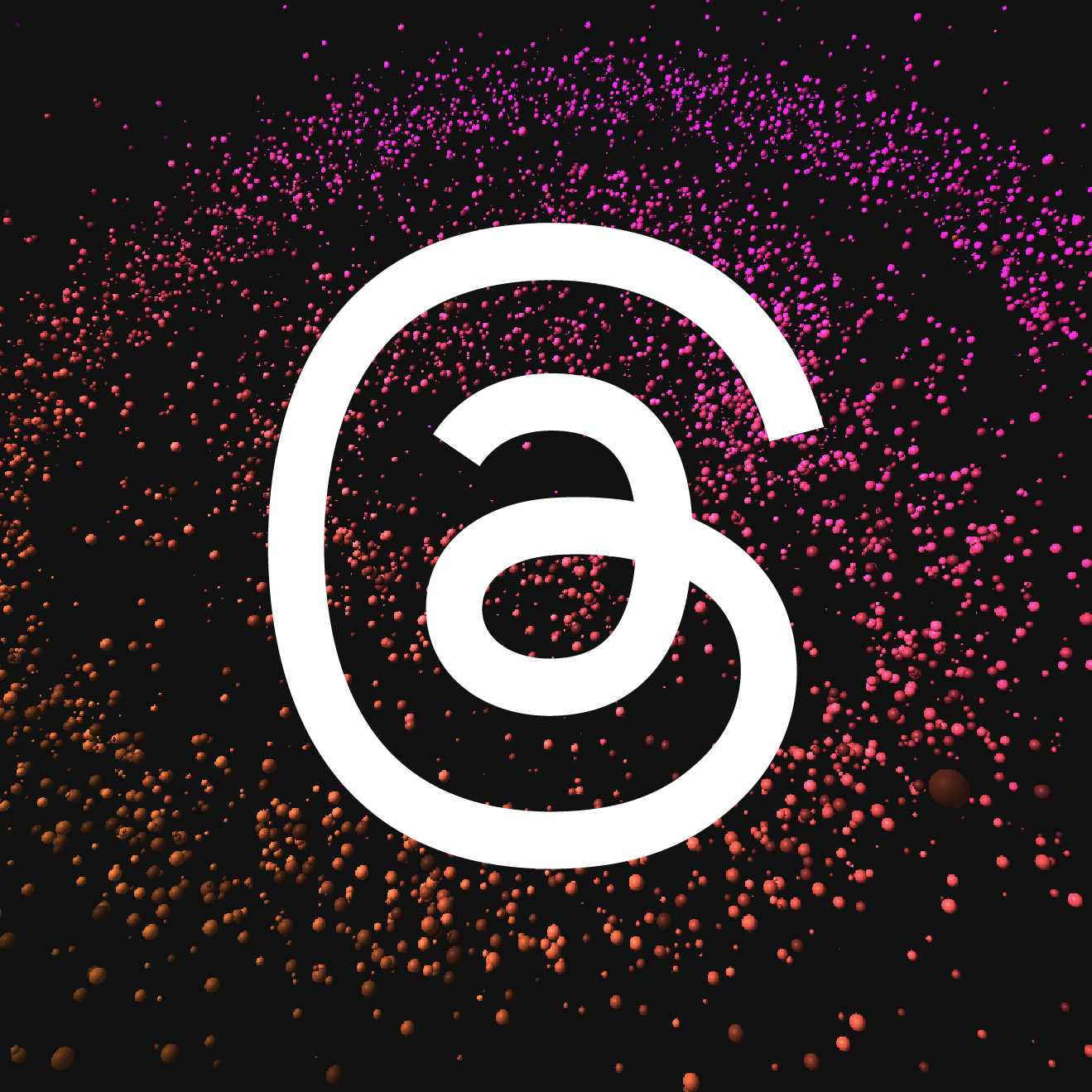 As Threads gains more market share, will it overtake Twitter?
Results Matter.
We design creative digital solutions that grow your business, strengthen your brand and engage your audience. Our team blends creativity with insights, analytics and technology to deliver beauty, function, accessibility and most of all, ROI. Do you have a project you want to discuss?
Like what you read?
Subscribe to our blog "Diagram Views" for the latest trends in web design, inbound marketing and mobile strategy.