We look at the latest news in the world of video marketing, including Brightcove's integration with HubSpot, interesting statistics, events, and more!
I'm back again with another roundup of noteworthy news about video in your marketing strategy. Everything about digital technology seems to move quickly, but news about video related content appears to be moving even faster these days. As a result, I'm going out of my way to collect and notate stories I feel are of particular worth during this fast moving period in order to help you keep up.
First up, and near and dear to our hearts (because we've seen the platform be successful in so many instances for clients), is some news about yet another video platform that is partnering with HubSpot to integrate deeper insights into the various ways that your current and prospective clients interact with your video content:
Brightcove Partners with HubSpot
Brightcove, an enterprise scale video hosting platform with marketing tools, has announced that the platform now integrates with HubSpot. HubSpot's marketing and sales platform has integrated with other video platforms already, including Wistia and Vidyard. As a Wistia partner and customer ourselves, we've seen how our clients make use of the added insights to their workflows and sales processes that this integration brings inside of the HubSpot portal.
Wistia's integration was the first to come on my radar at the 2015 INBOUND conference in Boston, and it has been great to see more and more organizations take advantage of these integration points in their overall Inbound Marketing Strategies, but they haven't been the only platform to integrate with HubSpot.
Vidyard, a similar service to Wistia with slightly different offerings in terms of video personalization, also made the move to integrate data about content consumption of videos hosted on their platform into HubSpot. We discussed a bit about the integration and Vidyard's personalization around the holidays a few months ago, if you want to take a look.
Even though Brightcove isn't the first to partner with HubSpot, they may be the most well established and well known video platform in terms of enterprise services. Vidyard and Wistia have made great strides into taking some of the benefits of enterprise cloud hosting video on custom platforms (as opposed to using public platforms like YouTube or Vimeo) away from other services. In fact, between Brightcove, Vidyard, and Wistia, Wistia holds the largest volume of market share, according to Datanyze:

Wistia has also shown some significant growth, taking business away from Brightcove in the past few years, as can be seen in this BuiltWith analysis of technologies that are charted web-wide as being actively used in websites: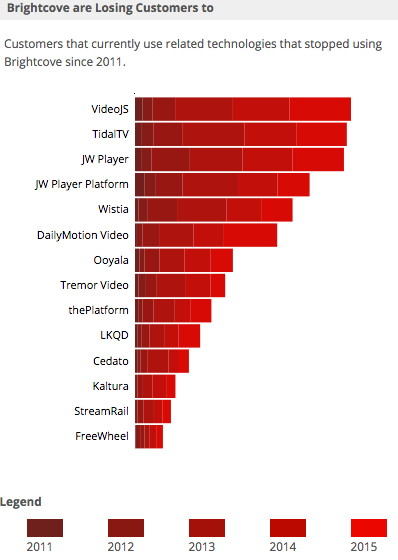 Brightcove still has a lot of pull with larger clients, however, and they have expanded their Brightcove Audience technologies to include a wide array of integrations in the past year, which is a strong move on their part.
VidYard's Virtual Event
Not to be outshone in their efforts to become leaders in the emerging video marketing and analytics ecosystem, Vidyard is sponsoring what looks to be a very informational collection of sessions about integrating video into an organization's culture and sales processes called Fast Forward, which will take place in April of this year.
It's well worth a look, and I can guarantee you I will at bare minimum be following any related hashtags over Twitter to try to glean some extra insight from this amazing collection of speakers and topics. You can find out more about that event here:
VIRTUAL EVENT – APRIL 11TH, 2017
Fast Forward:
The Video Marketing & Sales Virtual Summit
http://fastforward.6connex.com/
Speaking of Twitter
Finally this month, there are a few things I noticed in my Twitter feed that I feel are really relevant in this context. The first was an absolute fluke and accident, the second was a post from one valuable source that led me to another, and the third was a statistic about YouTube that totally blew my mind.
The first tweet of note, the fluke, came when this person accidentally tagged the wrong person in the image they tweeted from an event called #digitalhollywood (they tagged me but the image is of another person with a similar name):
Digging into internet TV fueled transition from MSM to Online Video Networks at day 2 of #digitalhollywood pic.twitter.com/IDziL1Ne4v

— Harry Waisbren (@HarryWaisbren) March 8, 2017
I was ultimately happy the person tagged me, because it opened me up to a new thread of great insights and information, and I've now got a few more trusted curators to add to the list of folks I like to see posts from on Twitter. Here is just one of the Tweets I found helpful:
Long form video is going to be the premium currency - @TylerHissey @MTV #digitalhollywood #mediasummit #monetisation

— Jacqui Moore (@jacquimoore) March 7, 2017
The second tweet of note came from a long trusted curator of great marketing information, Ann Handley (@marketingprofs), who pointed me to yet another great source for information and yet another valuable tidbit of insight around video and marketing:
Your Brain on Video: Use Emotions to Tell Your Brand Story [Infographic] https://t.co/F5E4KswAYw pic.twitter.com/0j16PJPUJ5

— Ann Handley (@MarketingProfs) March 7, 2017
The post was essentially just a curation post itself, with an embed to an infographic created by the folks at DigitalBrew.com.
I hadn't yet added DigitalBrew to my list of trusted curators of useful information, but after this post I certainly did. I particularly liked another post I found on their blog after following the link from the embedded infographic at MarketingProfs. DigitalBrew is in the midst of a re-design on their blog, so finding particular information might be tricky, but their post on the 6 stages that are places video can amplify sales processes is spot on and highly useful to describe some essentials to anyone interested in adding video to their marketing processes.
Finally, the last tweet of note that has come into my feed of late that I wanted to share was a staggering statistic that speaks for itself in terms of the challenges anyone creating any kind of content faces these days, in particular video content.
One billion hours of YouTube videos are watched per day. As they note, if you were to try to do that as an individual, it would take you over 100,000 years. Per day.
Now you can understand why so many organizations are working double-time to try to make sure that their content can compete (or at least be present in that ecosystem and in front of media consumers).
Part of that has to do with the different aspects of YouTube, which I wrote about recently, including its role as a search engine.
Need help sorting all this out for yourself? Let us know in the comments below what specific questions you might like to see answered about your organization's needs.
Looking for another trusted curator? Subscribe to our blog!
Have questions or comments about this post? We'd love to hear from you.
Related Posts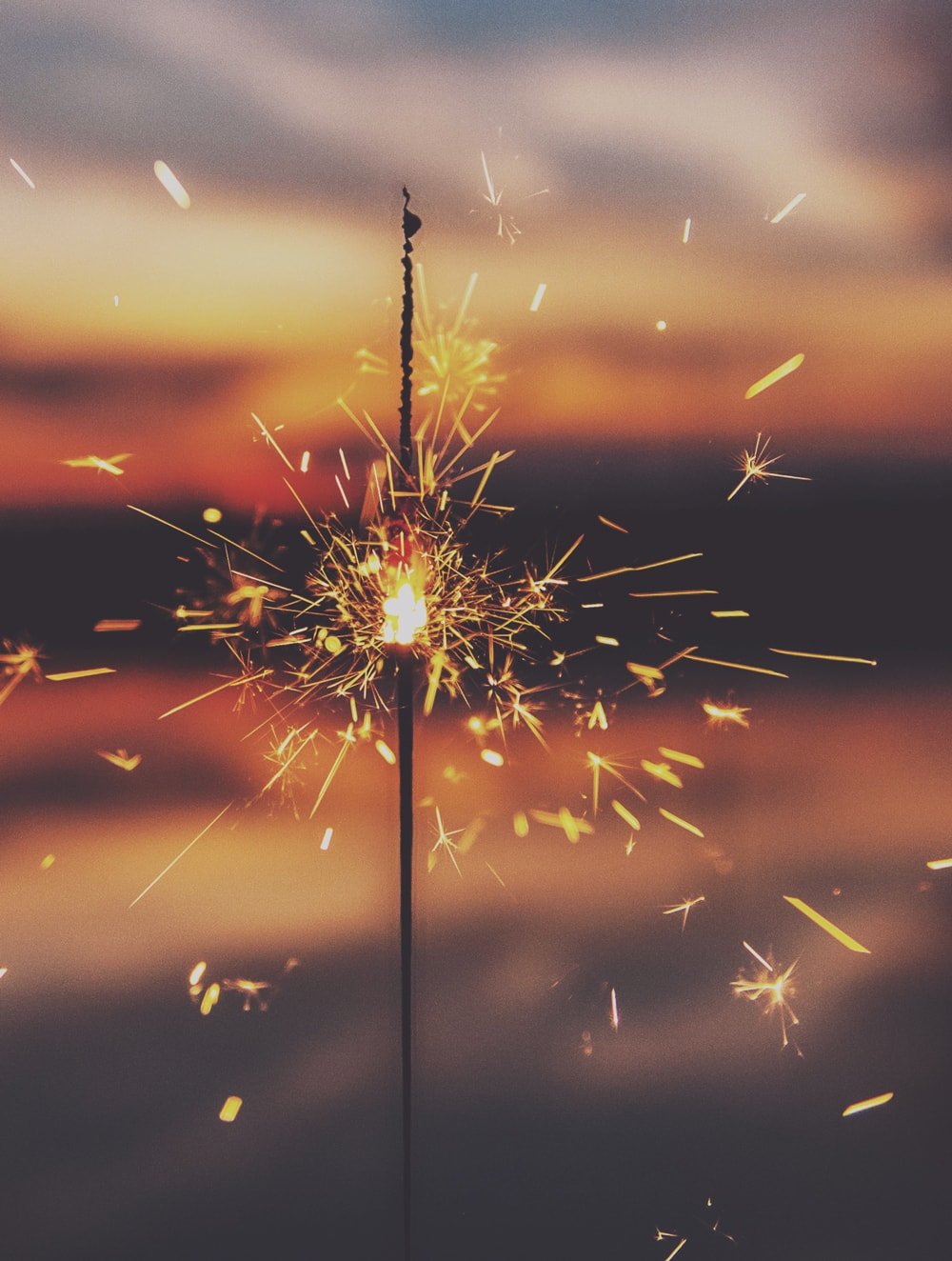 While Inbound Marketing might be the way of the future, outbound marketing can still be important. Learn how to integrate these two strategies.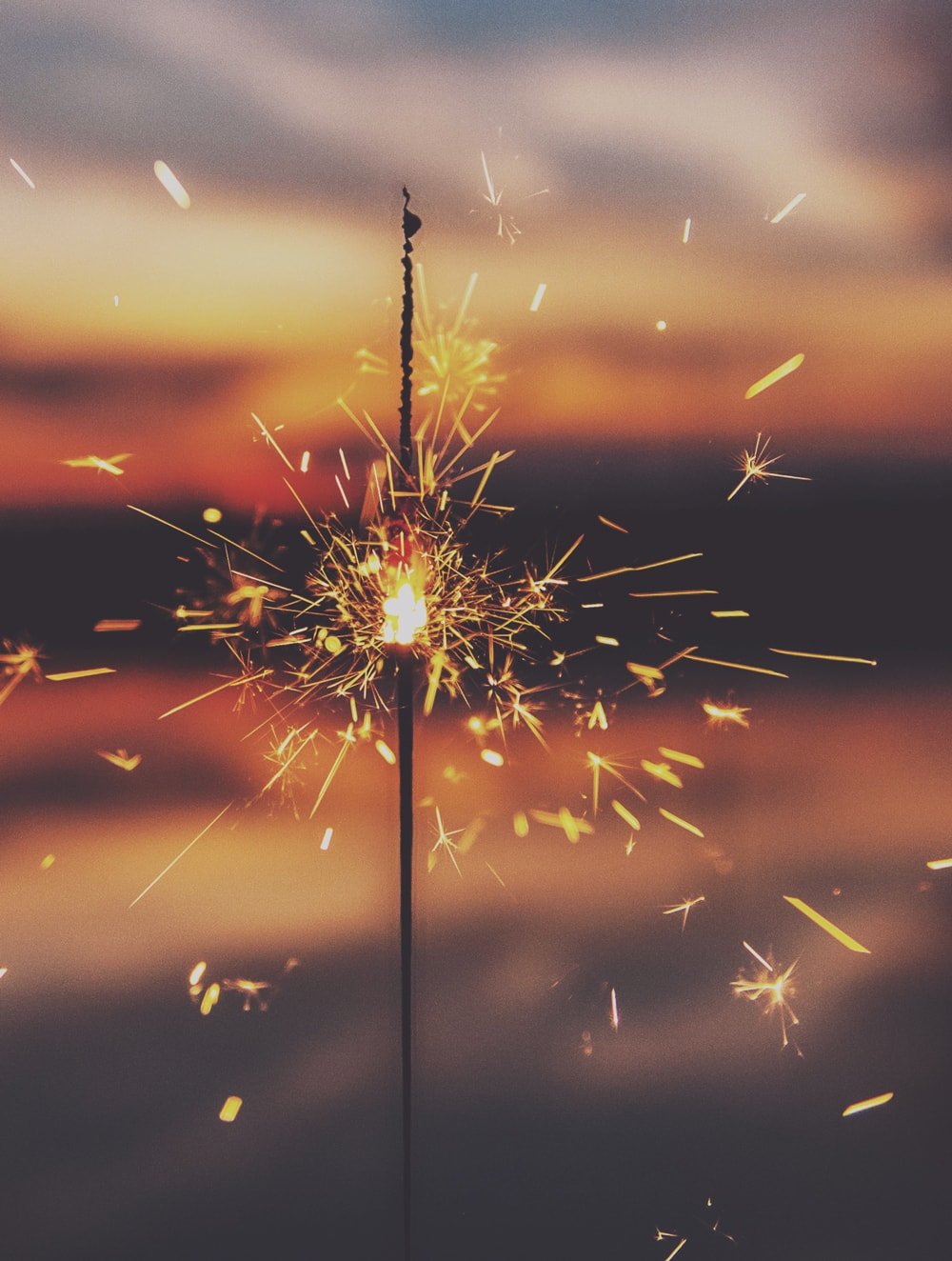 We look at the benefits sales and marketing teams can receive from connecting their CRM and MAP and discuss several options for integrating a CRM with HubSpot.
Website Traffic Woes?
Google search algorithm updates can wreak havoc on your website's traffic. Don't let your organic rankings tank. Our free SEO health check can help you identify issues that make Google unhappy with your site.
Like what you read?
Subscribe to our blog "Diagram Views" for the latest trends in web design, inbound marketing and mobile strategy.