Diagram Views
May 2017 Video Marketing Roundup: 360 Video, VR, Ad Spending & More!
Doug Miller
#Video Marketing Strategy
Published on May 4, 2017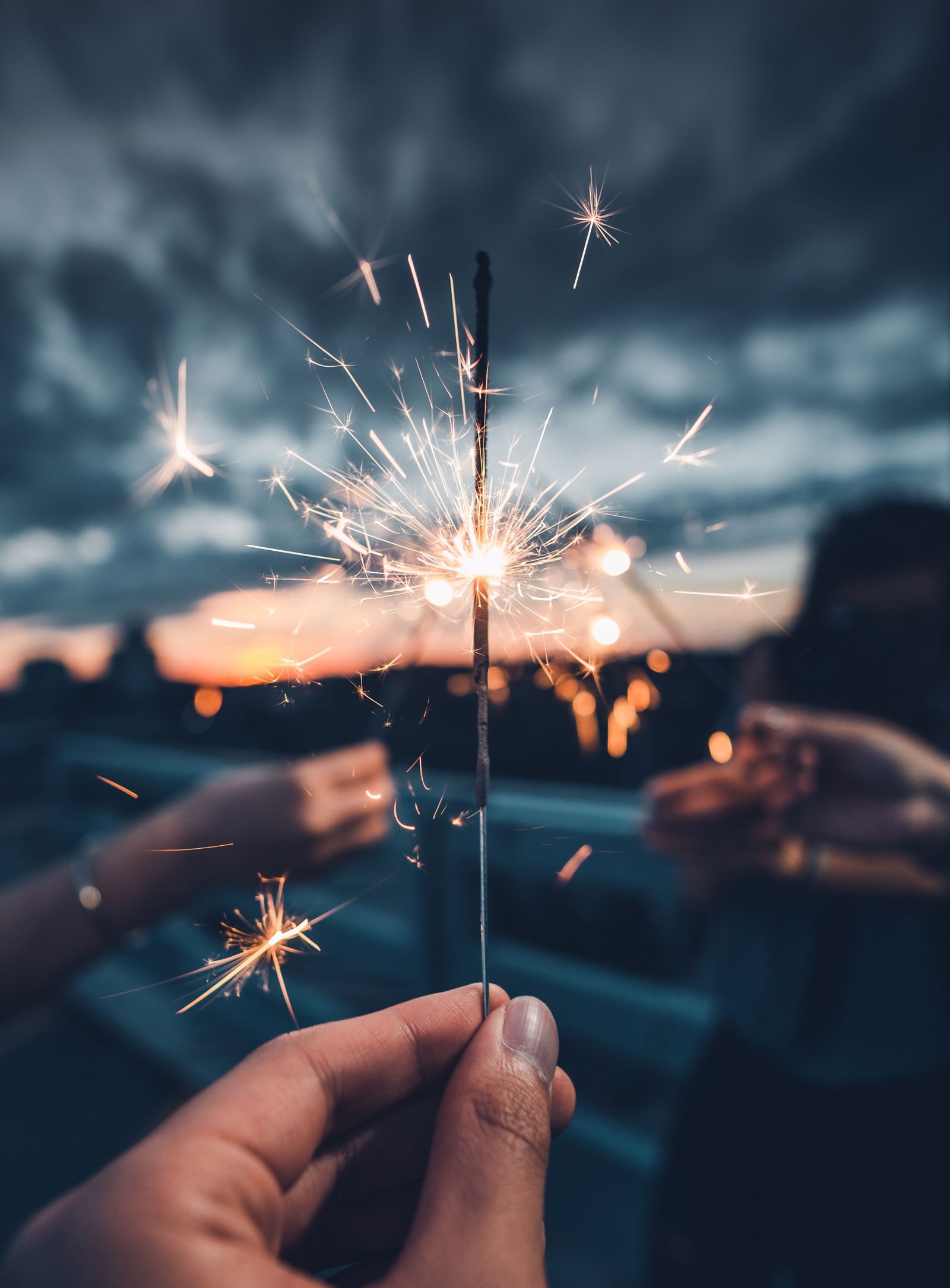 We look at the latest news in the world of video marketing, including news about virtual reality and 360 video, video capture strategies, and more.
It's almost summer, and nothing says summer like blockbuster movies that are full of special effects. But while the average marketer doesn't have millions of dollars to spend on visual effects, we can still make use of plenty of bells, whistles, and special effects in video. For this month's roundup of news about the way that video has entered the marketing space, we'll look at a few of those hot new bells and whistles in the shape of VR, 360 video, and more.
New Features and Tech
Google's New VR Camera
Virtual reality has been a long time coming (remember Lawnmower Man?) but the folks at Google and Facebook seem dead set on its arrival. As a result, as with any new medium, you can safely place money on the notion that marketing will be a factor, one way or another.
As for right now, the technology to create those virtual spaces is still fairly high-end, but Google is partnering with GoPro competitor Yi Technology to bring a lighter, more accessible VR camera to market for content creators to tempt new eyeballs. It won't be long before this style of camera will be commonplace at live events, and marketers will be dangling VR presence at high demand events as entry points into sales funnels. If you plan on making VR event documentation a part of your marketing strategy, you'll still have a fairly hefty opening investment, however, with models starting at over $15K.
VR vs. 360
Coming in not far behind Google and Facebook's efforts at getting us all using VR is what might be considered a gateway drug to that type of experience: 360 video. This new trend is a bit more accessible, because it doesn't require the awesome headgear you get to wear with VR, but it does allow users to pan around inside a video player to have a bit more control over what they are looking at when watching a video.

Most major video hosting platforms now allow for 360 videos, and Mashable did a great write up recently on some of the best cameras that are currently available for creating some 360 videos if your organization is interested in capitalizing on some of the WOW factor of this new feature. Doing so can give your engagement efforts a shot in the arm, so if you have the chance to dive in while the technology is young, you can benefit from just being there and doing it. If you wait until the technology is commonplace, the expectations will be higher, and it will be harder to get engagement.

One of the ways that these new bells and whistles are on tap to help marketers is by expanding the opportunities for engagement beyond just the novelty factor of 360 video. Unity is one tool that is seeking to add real time CGI to 360 videos in a way that might make them capable of providing more interactivity. This demonstration of theirs is well worth a watch:
Hand-Curated Video News from Around the Web
NAB Announcements
May ends up being a very busy time for new announcements, mostly because of the large convention around video of all kinds, the National Association of Broadcasters (NAB) annual expo. There were lots of NAB stories to take note of in late April and early May, including (related to the above) a new 4k 360 cam from Panasonic.
Increases In Video Spending
Among other notable stories coming from around the web since our last post is another story about Google. Specifically, Google's (and therefore YouTube's) parent company, Alphabet, posted some data about increases in ad revenues for quarter one of 2017. This further demonstrates the industry wide trends toward deepening the role of video in general.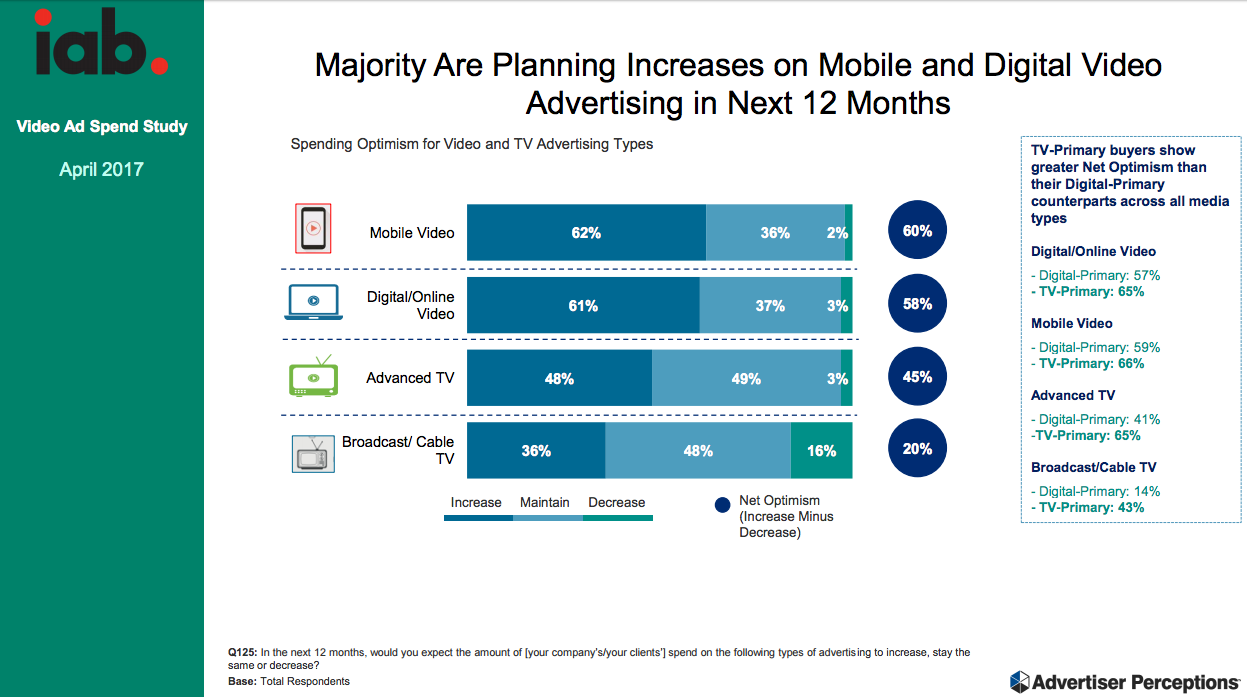 In fact, according to AdWeek's report on some data from the Interactive Advertising Bureau (IAB), spending around the kind of video content that we might expect to see on YouTube, Instagram, Facebook, or Twitter has experienced an amazing leap in growth. There are even more useful stats in the primary research from IAB, so I highly recommend taking a look at the report you take a look if you get the chance.
Facebook and Piracy
Video content has had its share of adantages to both marketers and platforms alike, but it hasn't been all sunshine and roses. For example, there was a trend early on in Facebook's efforts at getting users to be used to seeing more video in their feeds (including ads) that made for some legal problems. The concept of "freebooting" was born when enterprising Facebook users would literally hijack original content from another platform (YouTube, Vine, or Instagram, for example) that they obviously didn't own and simply re-upload it to Facebook. In fact, there was worry, early on, that much of Facebook's video content total was made up of this "freebooted" material. Well, Facebook is finally getting around to addressing that issue by allowing for content rights holders to identify and claim ad earnings for any of these pirated videos.
Strategies for Video Capture
When it comes to filling the content stream with video for many organizations, the point of capture is where the rubber meets the road. Paying for cameras and production kits and crews is one approach. Another approach, especially for educational organizations, is simply to get their subject matter experts in a place where video material can be captured and then shared. The open source video hosting platform Kaltura recognized this need in their HigherEd users, and they've developed and deployed a simple way for video content to be captured, created, and shared.
Here's a preview of Kaltura's video capture software:
preview of @kaltura capture software facilitated by open capture standard, like the preview screens #altc #videoforall pic.twitter.com/gHzXN9rGx1

— Teresa MacKinnon (@WarwickLanguage) April 27, 2017
Combining TV Ads and Online Video
Getting your video content captured and produced and hosted is one thing, but making sure it gets in front of the right audience is another. Up to now, the conversation about video in content marketing was only around digital video content that appears on the internet at large. Video content (especially ads) that lived inside of what we used to know as "normal TV" (which is slowly morphing into internet content) had to be handled in a totally different manner.
Google, via their DoubleClick Bid Manager product, is attempting to collapse that silo by making it possible to buy "traditional" TV ads in the same place where you can buy "impressions" for your digital video content. This could either be a ground-breaking shift to finally move everything to digital, or it could be a huge, confusing mistake. Will you take advantage of the opportunity to move your digital content into new "offline" or traditional video environments?
Twitter Live Shows
Another effort to collapse the digital and the "traditional" video content models is coming from Twitter. In an effort to get more eyeballs on video content for their ad network to sell impressions of, Twitter has inked a deal to debut 12 new "live shows" that it will feature to users twenty-four hours a day, seven days a week. Along with the ability to stream the live video content, you can rest assured that Twitter will be encouraging plenty of interactivity with users to share, comment, and add to the conversation. Again, this could either be a game changer or a dud (the NFL, for example, has not renewed its relationship with Twitter for live content).
New Live Video Competition
Streaming live video content is about to get another player on the scene, if recent investment trends continue. Recently, the year-old startup Live.me secured $60 million in investments, including from Chinese firm Cheetah Mobile. It might seem to be hard to find a large enough market share in an already crowded field, but there is some data that shows there might be opporunity for the startup to compete against the big players in international markets.
Navigating a Complex Landscape
With so many platforms offering live streaming, it can be tempting to jump right in as a brand and experience the WOW boost (as mentioned above for 360 video). But, as mentioned above, live video has had its share of problems too. From issues with streamed violent activities over Facebook Live to placement of ads alongside questionable content, there are lots of problems for brands to navigate with online video content. Recently, The Observer took a look at these items in the context of Twitter's new access to live streamed content, and the article is well worth a read, bringing some interesting insights to the discussion.
With the constant increase in new video tools and technologies, the video landscape isn't easy for brands to navigate. One perspective, shared by Joel Comm, someone I trust as a valued curator of information about video and marketing, shows how businesses who want to survive in this environment might want to take a few cues from industry disruptor Netflix.
Bonus:
As a little extra this month, I wanted to share a quiz from MarketingLand, so you too can see where you stand in your knowledge about online video, a helpful resource from quintessential digital video queen (and past OMGVMS guest) Amy Schmittauer, and a reminder of where corporate sponsorship of video online is possibly headed, via April the giraffe.
Vlog Like a Boss - How to Stream Live to YouTube Without Wirecast:
Just for kicks - archive footage of a live stream of a giraffe being born sponsored by a toy store:
That's it for this month's roundup noteworthy news and content about adding video to your marketing efforts. Let us know in the comments below what specific questions you might like to see answered about your organization's needs.
Looking for another trusted curator? Subscribe to our blog!
Have questions or comments about this post? We'd love to hear from you.
Related Posts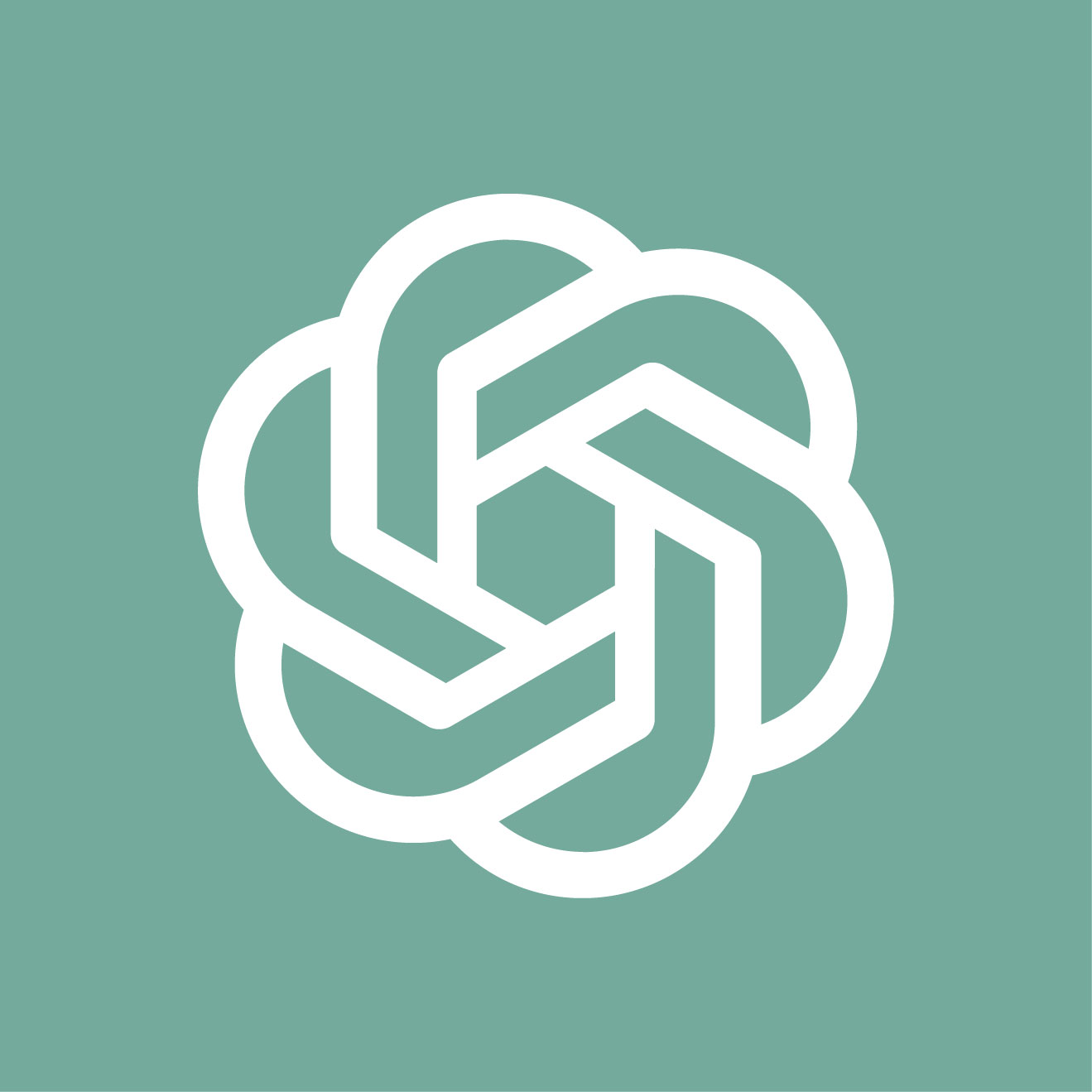 ChatGPT is an innovative platform for enhancing your writing, but here are a few ways to help from losing your "voice" while using it...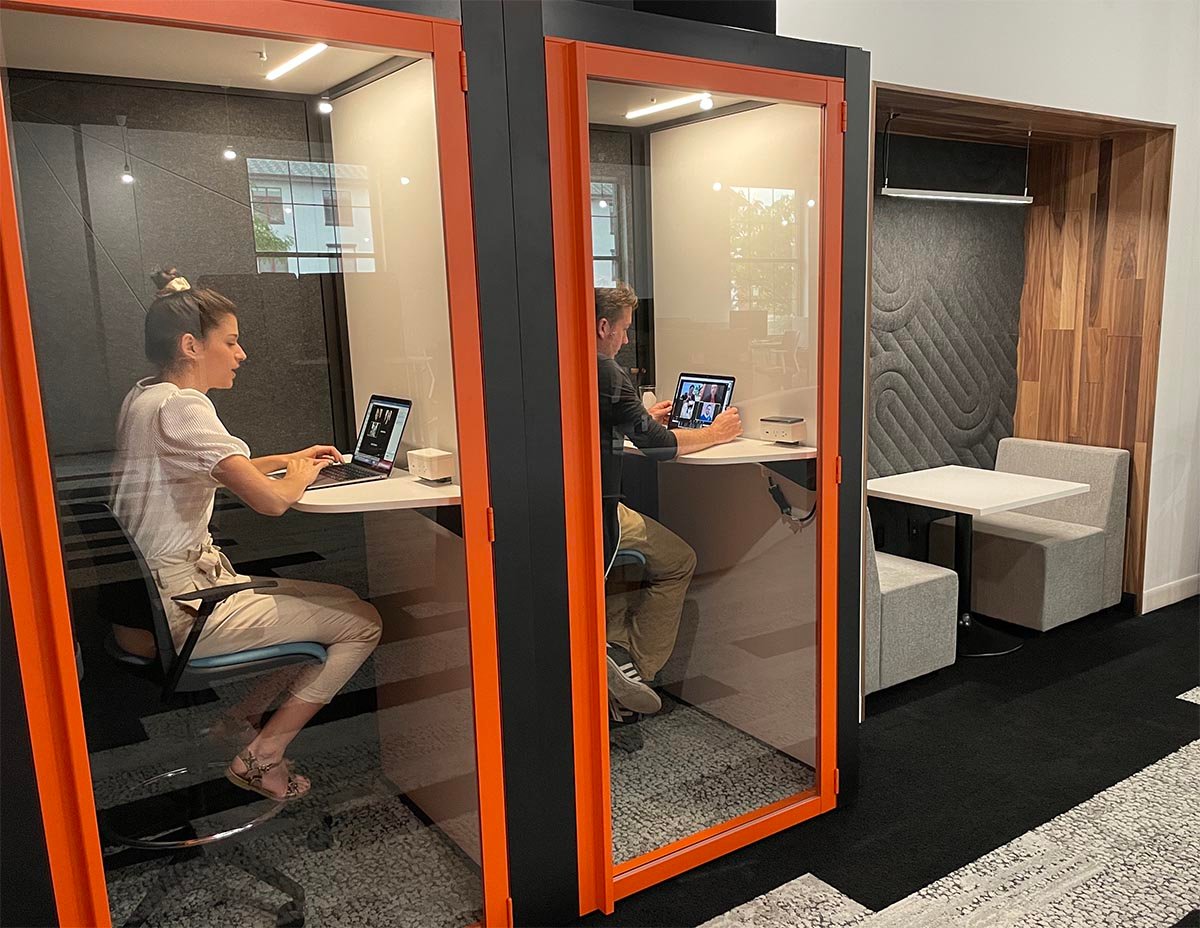 We're excited to announce the opening of our new headquarters located in downtown Naperville, IL.
Results Matter.
We design creative digital solutions that grow your business, strengthen your brand and engage your audience. Our team blends creativity with insights, analytics and technology to deliver beauty, function, accessibility and most of all, ROI. Do you have a project you want to discuss?
Like what you read?
Subscribe to our blog "Diagram Views" for the latest trends in web design, inbound marketing and mobile strategy.