Diagram Views
Don't Miss Out on the Pokémon Go Craze! Local Marketing Ideas to Try
Allison Casey
Digital Marketing Director, Partner
#Digital Marketing
,
#Mobile
Published on July 21, 2016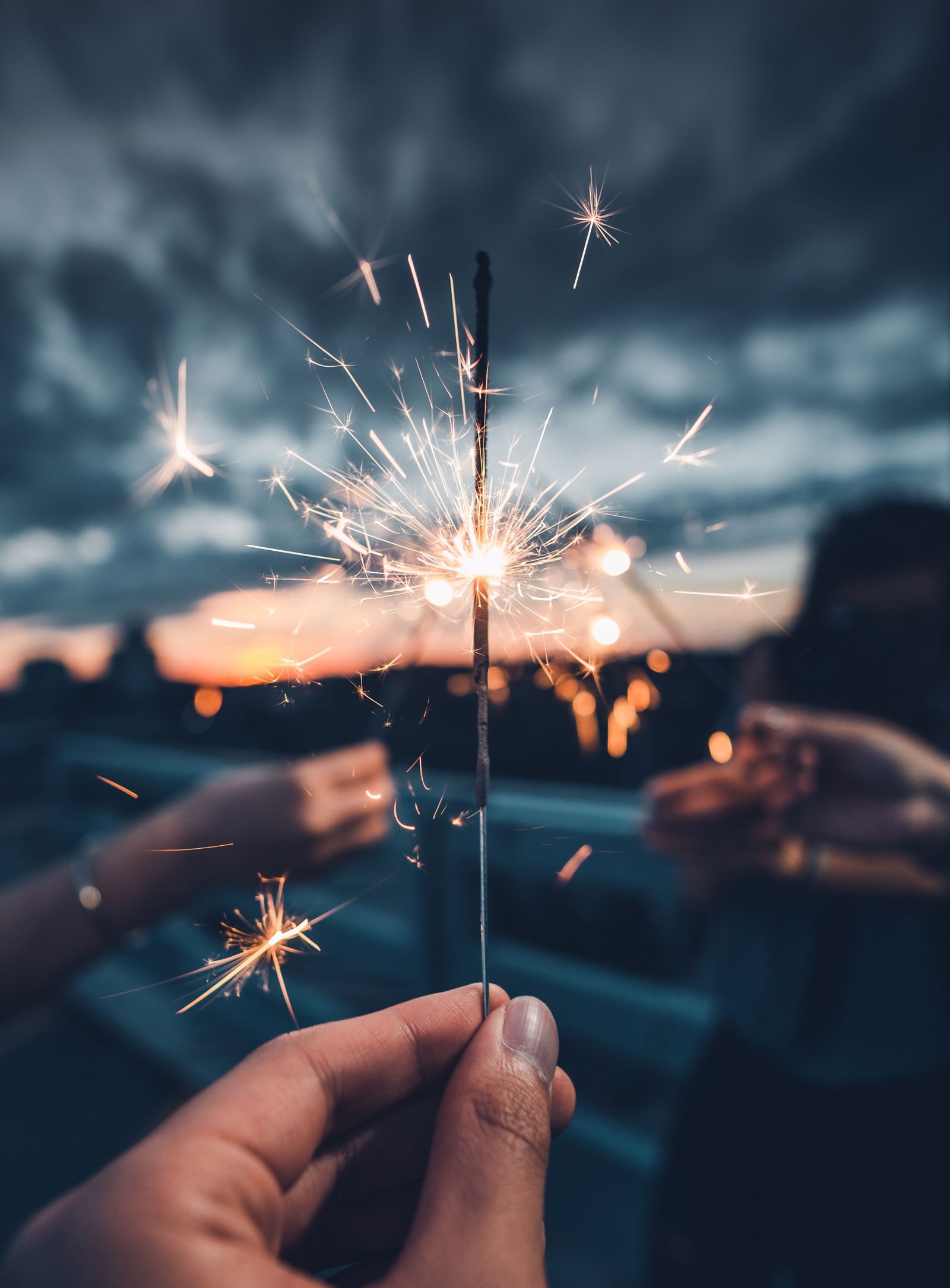 We look at ways marketers can take advantage of the Pokémon Go phenomenon to drive more engagement for their business.
With 26 million daily active users, Pokémon Go, created by Niantic Labs, is the biggest mobile game in U.S. history. Take that, Candy Crush!
Even more impressive is that many users are spending more time in the Pokémon Go app than on popular social media apps. Sensor Tower has released metrics from July 11th (6 days after the game's release on July 5th) showing that on average, iPhone users spent 33 minutes in the Pokémon Go app, compared to 28 minutes in the Facebook app, 18 minutes in Snapchat, 17 minutes in the Twitter app, and 15 minutes in the Instagram App.
Yeah, but is Pokémon Go just a summer fad, doomed to end when all of the kids go back to school?
While I'm not a mobile app expert, and I can't say for sure whether or not Pokémon Go will be just as popular next year, the data shows some interesting trends. The long terms success of any mobile app depends on its ability to retain active users. In research done by SurveyMonkey Intelligence, the app continues to grow in daily active users and has steady download numbers.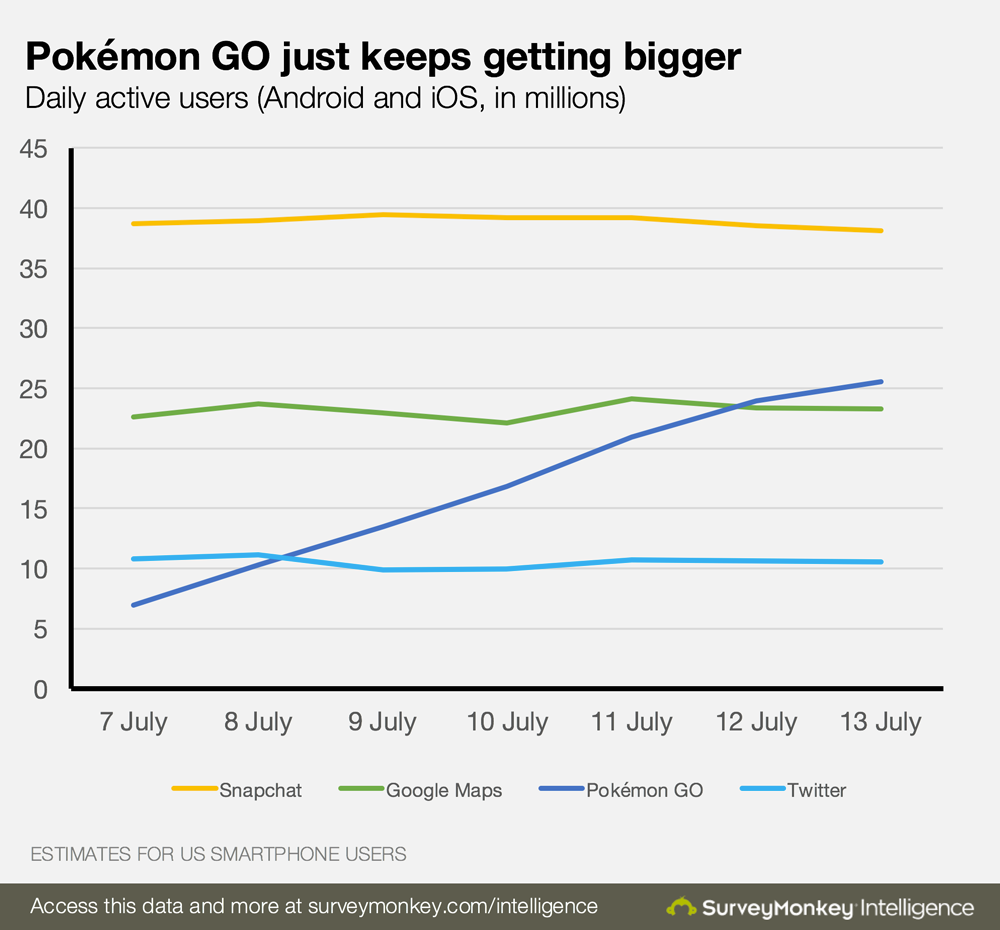 Plus, "7 out of 10 people who download the app return to it the next day," as SurveyMonkey Intelligence points out, and "the average next day return for games is closer to 3 out of 10 returners."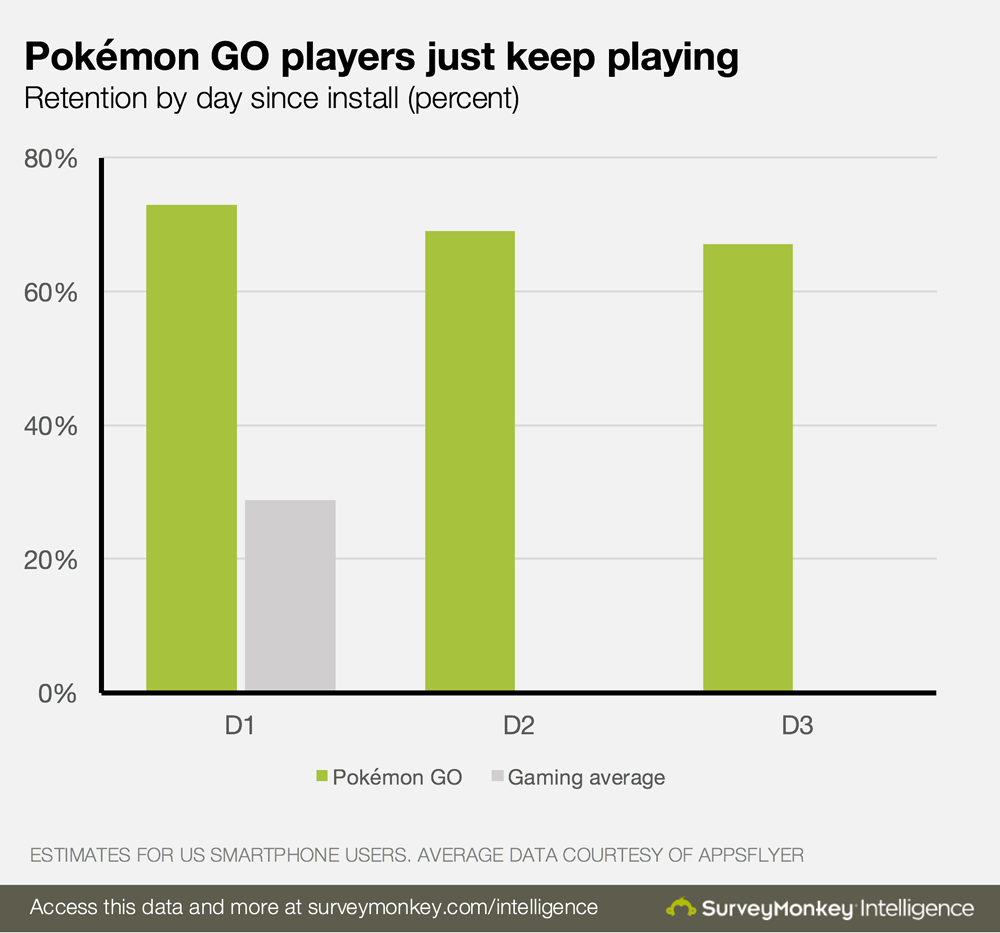 With this explosion in popularity and impressive return rates, it's hard not to sit back and take some time to figure out if you can leverage the success of this app into some real life ROI for your business. In the blog world, we refer to this as "news jacking" -- blogging about a trending topic or news item to garner readership and social shares. (And yes, I see the irony in pointing out that this is exactly what this blog is doing.)
So, just how can you jump on the Pokémon Go bandwagon for some solid local marketing? The first question to answer is whether or not the user base of the app is a fit for your business. While there isn't specific data as to the age groups using the app, you can assume that kids, young adults, and the parents of these kids are most actively involved. (If there is anyone over 50 using the app that is not a parent or grandparent, please comment below with a picture of your Pokedex and what you love best about the game, and I'll send you a prize.)
The reality is that most retail stores and restaurants looking for an increase in foot traffic have a great opportunity here. Let's look at some ideas for how to engage Pokémon Go users:
Idea #1 - Invest in Lures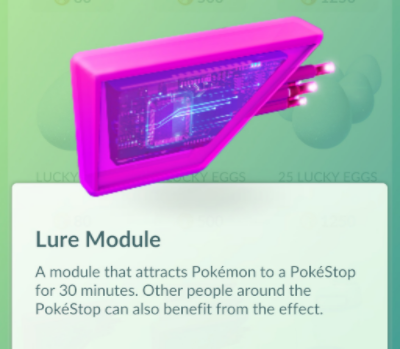 My use of the word "invest" is somewhat "tongue in cheek," because to buy a Lure Module through the app is 99 cents. For under a dollar, you can see if doing this helps bring more people out to your business. A Lure Module lasts for 30 minutes and "lures" Pokémon to that location so people that are near you will see an influx of potential Pokémon to catch and be enticed to come to your location. With more traffic, you can offer a special "Pokémon" deal, give samples, etc. to help engage people while they are in your store, restaurant, or coffee shop. CAVEAT: your location needs to be near a Pokéstop in order for this to work. However, if your business is not near a Pokéstop, you can still use a Lure at a nearby Pokéstop and then hand out coupons or give free samples.
Idea #2 -
Pokémon Friendly Signage
Create signage for your business that lets people know you are Pokémon friendly (i.e. like "Million Dollar Lottery Ticket Sold Here").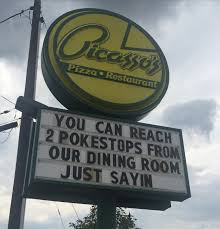 Idea #3 - Leverage Other Location Apps
Last week, Yelp added a filter to their app which allows users to search for businesses with a nearby Pokéstop. If you are near one, be sure Yelp has identified your business using the filter, and if it hasn't, follow their directions on how to do so. To maximize this opportunity, try offering a "Yelp" only offer or messaging.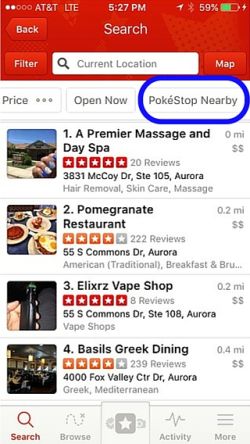 Idea #4 - Run In Store Special "Pokémon Offers"
Not Near a Pokéstop? Try this idea:
Promote a special offer to parents offering a discount or a "buy one get one" if they visit while their kids are hunting for Pokémon. Have a contest encouraging people to drop in and share their best Pokémon found that day (by level or rarity), with a prize for the "best one." Give everyone that participates a coupon (to drive repeat business).
Be sure to share the contest on all relevant social channels, using high profile hashtags and tagging local business groups (I.e. your local Chamber of Commerce) to generate buzz.
Idea #5 - Battery Charging
Pokémon Go is a huge drain on smartphone batteries. Some companies are handing out branded portable chargers as a way to market themselves. Why not create a charging area in your store and advertise free battery charging for Pokémon Go players at your location?
Don't have a brick and mortar location? You can still benefit with these ideas:
Idea #6 - Run Social Media Contests
Leverage the popularity of Pokémon Go by running a special social contest to invite users to interact with your page/account, helping you drive user engagement or gain new followers.. You could offer promotions such as "Like Us on Facebook for your chance to win an Appstore Gift Card for in app Pokémon purchases." Have people share screenshots of their Pokedex, or pictures of themselves hunting for Pokémon.
Idea #7 - RUN a CONTENT PROMOTION ON YOUR WEBSITE
Use a contest to encourage people to sign up for your email newsletter or blogs, or create a specific Pokémon Go landing page and form for lead gen. You could offer a special Pokémon Go player coupon that can only be accessed by signing up, or you could offer special services just for Pokémon Go players that relate to your core business.
Idea #8 - Coming Soon! Sponsor a Pokéstop
While Niantic Labs has yet to offer this advertising option, the New York Times has written that the company is exploring the opportunity for businesses to pay to "sponsor" a Pokéstop at their location. It's also been reported that Niantic will be offering a Cost Per Visit model for Pokémon Go advertising, similar to Google Adwords' Pay Per Click. This is a no brainer revenue generator for Niantic, and a creative mobile advertising opportunity for businesses.
So what's the big picture in all of this Pokémon Go madness?
Yes, leveraging an unprecedented popular app to draw traffic to your business and promote your website and social pages is a definite marketing "quick win." But even more importantly, this should get you thinking about how your business is dealing with mobile users in general.
26 million people are using this app daily – on their phone. What is your website's mobile first impression? We've been talking about mobile friendly websites for a long time. Your mobile strategy truly can no longer be ignored or put on the back burner.
In addition, understanding how to market to people effectively through a mobile device is becoming even more important. For instance, if a Pokémon Go player walks by your business while hunting Pokémon and is curious about what you do, can they find your website in Google search?
And it's not just search engine visibility – what about Geo Location services? That is, is your actual business location accurate in geo mapping apps? Lastly, how about location-specific mobile marketing? Do mobile coupons make sense for your business? According to Juniper Research, 56% of smart phone users would like to receive a coupon when they are near a store, and overall mobile coupon users are expected to exceed 1 billion by 2019.
Finally, I'd be remiss if I didn't point out that this is the first mass adoption of augmented reality (AR) technology. The implications for marketing are immense here, and big brands, especially in the automotive space, already use AR experiences as part of their marketing arsenal. With the mainstream success of Pokémon Go, it will be fascinating to see how this technology can be used in the small to mid-size business arena.
For now, your business' digital success relies on a strong and realistic mobile strategy. If you've had success with mobile coupons or have a creative way that you've leveraged the popularity of Pokémon Go, we'd love to hear about it in the comments below. And if you are a Pokémon Go player, share with us what team you are on!
Related Posts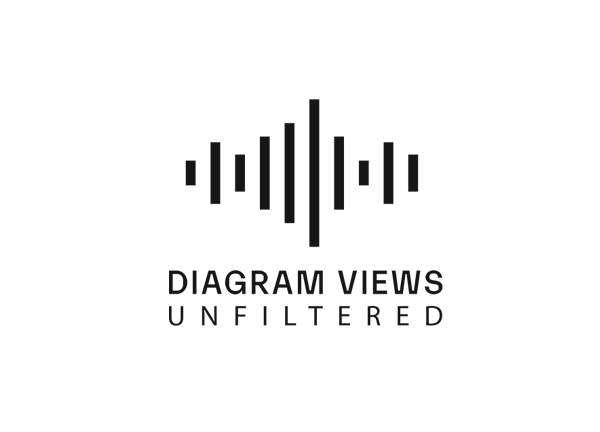 Diagram's Allison Casey spills all her insider SEO tips on migrating your content the right way.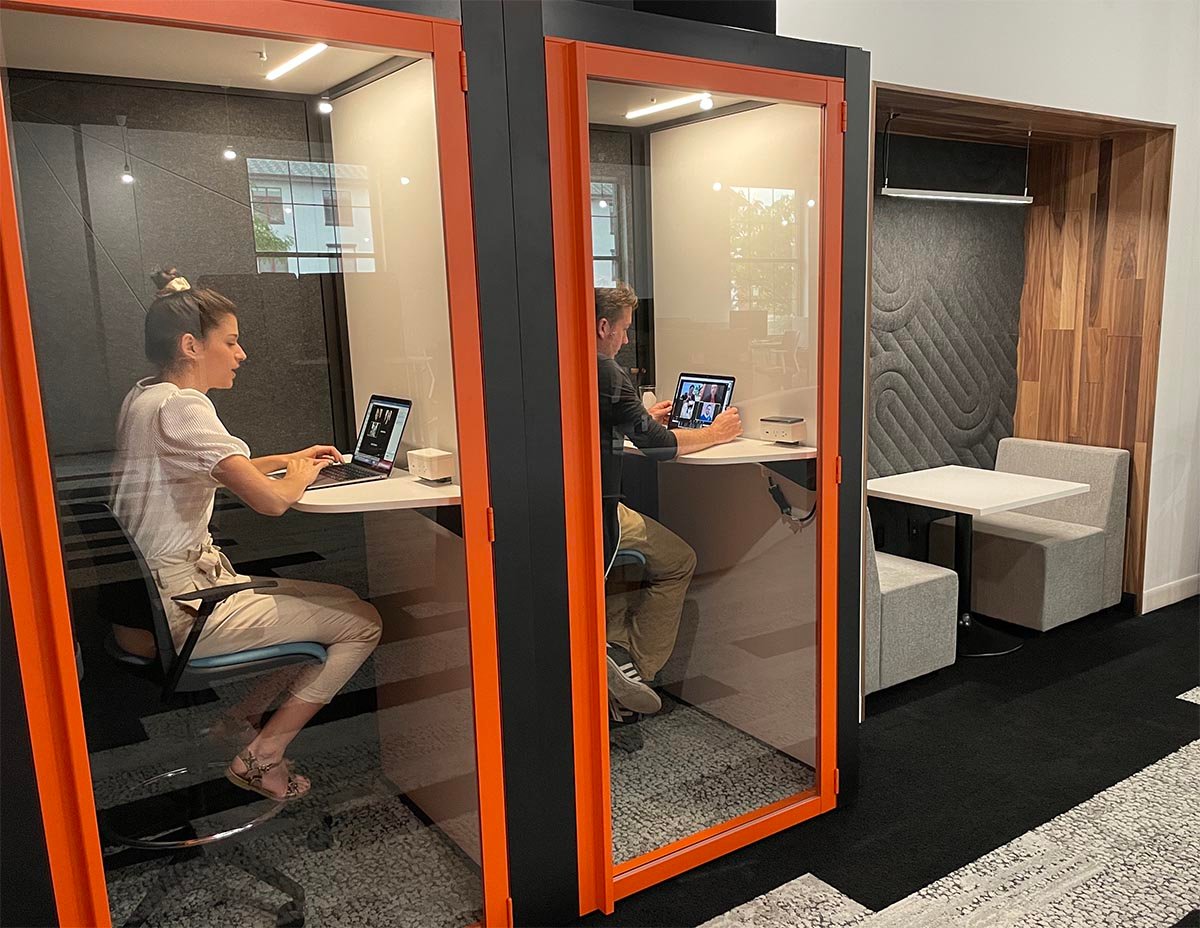 We're excited to announce the opening of our new headquarters located in downtown Naperville, IL.
Results Matter.
We design creative digital solutions that grow your business, strengthen your brand and engage your audience. Our team blends creativity with insights, analytics and technology to deliver beauty, function, accessibility and most of all, ROI. Do you have a project you want to discuss?
Like what you read?
Subscribe to our blog "Diagram Views" for the latest trends in web design, inbound marketing and mobile strategy.