We spoke to Episerver's VP of Product Management to find out what attendees can expect to learn and experience at the upcoming Episerver's Ascend '15 conference.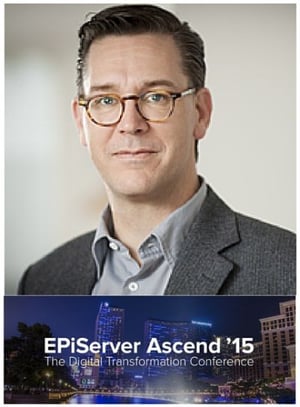 As we've previously noted, we're incredibly excited for the upcoming EPiServer Ascend '15 conference, which will take place in Las Vegas on November 8-11, 2015. We were lucky enough to speak to Bob Egner, EPiServer's VP of Product Management, about the event, including what attendees can expect to learn and what activities they shouldn't miss.
Hi, Bob! Thanks for speaking to us about EPiServer Ascend '15. We're really excited about the conference, and we wanted to talk to you about what people can expect to see and do there. Ektron has had a partner conference in the United States for a few years now, but this is the first large-scale customer oriented conference for current EPiServer clients. Since Ascend will also be drawing from current Ektron customers, who are familiar with past Synergy events, how are you balancing sessions for both types of client?
At Ascend, we've planned sessions around the new EPiServer, which is made up of both former Ektron and EPiServer customers and partners. We were certainly very interested in creating an agenda that was focused on the new direction that the combined EPiServer platform is going, but we also wanted to make sure that there was useful and interesting content for people who had a relationship with either company in the past. We want to provide some value that can help them for as long as they want to continue using the software that they have in place today.
How many people are you expecting to attend?
Our attendance goal is to have about 600 people there. We're not sure if it will be around that number or potentially a little bit higher, but it should be a pretty good turnout. We've gotten a lot of positive responses so far, and we've certainly put a lot of work into creating an interesting agenda.
What key EPiServer product features will be highlighted?
The fall 2015 event is an important one that we've been planning for, and we've scheduled it at this time for a specific reason. When we brought the two companies together, we were very focused on creating the concept of a converged platform, where users who have been using either the Ektron platform or the EPiServer platform for some time in the past feel like they are able to comfortably move forward into new EPiServer. From that standpoint, we've chosen the timing for Ascend as when we can introduce the converged platform, which brings the best features and functionalities of Ektron and EPiServer together into the new EPiServer platform.
So, for fall of 2015, we have a number of great capabilities that will be familiar to users coming from the Ektron and the EPiServer side, and some advanced topics that are new to both. We'll be rolling out new capabilities for templating, as well as some new capabilities for forms, making them much more sophisticated in terms of the flexibility for creating forms and integrating them with the Digital Experience Hub, allowing information from these forms to be shared with marketing automation or CRM systems.
We're also introducing a great new projects capability that will allow more control in staging content and creating campaigns. There are also a number of new features that are useful for our customers using the Commerce capability, including some new campaign capabilities related to pricing and discounting, as well as a new reference architecture for our Commerce platform.
All of those things, taken together, are what make up what we call the converged platform. We've already released some new functionality in spring of this year, including the Digital Experience Hub, which was one of the first steps that we took toward combining the two solutions. We've found this to be very popular with our current customers as well as new customers that are coming into the new EPiServer family over the course of the past two quarters.
One of the things that we're excited about at Ascend '15 are the LAB sessions that offer hands-on experience with new product features. This is something that's new for people who are familiar with Synergy; can you tell us more about what people should expect in these sessions?
If you've had some experience with Ektron Synergy or EPiServer Summit in the past, most of the sessions were in more of a presentation style, or, in some cases, workshops where people could learn about new concepts or how the products actually worked. Going into Ascend with the new EPiServer, we decided to take that to the next level by actually introducing new capabilities to the platform and then allowing anyone who wants to join these sessions to go into a lab, put their hands on a keyboard, and try these new features out without having to wait for them to come to their own installation back home.
This is a great opportunity to try out the new features in a hands-on environment. You'll have instructors in the room with you to help you work through exercises, and you should walk away with a much better appreciation for how we're moving the product forward over time. Some of the labs are geared towards business users, so they will include information about how to use the platform to improve your marketing, SEO, or social engagement. Other labs will be focused on developers, allowing them to learn and get some hands-on experience about things like creating better mobile experiences or using big data to create more relevant experiences. This hands-on experience from a programming standpoint will let developers see how the software works and how they can use it to build interesting applications that will impact their own business.
As a partner with both EPiServer and Ektron, we often field questions about migration and whether the version of the software our clients use will still be supported. Will a company that is considering its options be able to get a clear picture of the roadmap by attending Ascend? Are there specific sessions that address this?
Yes, definitely. We also hear that question frequently, and one thing that I want to make clear to everybody who is reading this interview is that our objective is to make sure that you can continue to use the software that you have in place now for as long as it makes sense for your business. We're not trying to force people into migrations, and we're not trying to steer them in a direction that's not the right thing for them to do. We want to be very open and transparent about what we're doing with the solutions, the roadmap, and how we'll support the older versions over time, because that's a key part of our thinking as well.
We will have sessions that talk about introducing the new converged platform, including information about decisions or choice points that you need to make about when is the best time for you to move forward and if that's the right thing for your business. There's a lot of information that will be presented, and unfortunately, we don't have a standard answer for a specific time, date, or event in which someone should migrate to the converged platform. It's really a question of giving you the information necessary so you can make the right decision for your business.
If a company could only send one person to the conference, what business role would you recommend that would get the most value out of attending?
That's actually a hard question, because in most cases, our customers typically have multiple roles that are involved in working with the software in one way or another. A lot of people are involved in creating and delivering digital experiences, so you would ideally want to have multiple people attend. I would have to say, at a minimum, you would want to send somebody who is in a business user role who is responsible for thinking about or managing digital experience delivery. That might be someone who is responsible for a website, an e-commerce site, or some marketing activity. I would also say that it's important that if you have any technical staff that has designed, built, or operates the sites or some applications that you're using to engage with your visitors online, it would really be worthwhile to send somebody from that team out as well. So, I would say that the business user is probably the highest priority, and then a technical leader as the next priority, if possible.
Will attendees have the opportunity to meet/interact with EPiServer executives?
Yeah, of course. We're going to have a lot of EPiServer people there from all departments inside the company, from our development team to our customer success team, as well as product management, sales, and marketing. There will be a lot of opportunity to meet with EPiServer staff at different levels. In addition, all of our key executives will be at the event in Las Vegas, and one-on-one sessions will be available. When you check in at the conference, you will have the opportunity to sign up for a one-on-one executive meeting if you have a specific area or topic that you'd like to address. We get a lot of value out of those interactions as well, so we're really looking forward to hearing what people have to say about the combined company, the direction of EPiServer, or any particular issues that you have.
Do you have any recommendations for can't-miss sessions or activities?
That's an interesting question, and I would have say that the answer is based on a person's role. From a general attendance standpoint, the keynote that we have with Ray Wang is going to be a highlight of the event, but beyond that, we've got a lot of great sessions that address the business user audience, including digital marketers and digital commerce practitioners, as well as technical audiences. Each of those roles is going to find something interesting to attend and look at, covering everything ranging from mobility and how that may impact the Internet of Things as it relates to your strategy for digital experience, on down to hands-on sessions where you're learning about the specific products and the direction that we're going with our products in the future.
Can we get a little teaser about what special new product features might be announced?
I think we've been very transparent with the roadmap so far, talking at a high level about the capabilities that are included. One thing I'll note is that our continuous release process actually doesn't have any room for hiding "secret" new features, because it's available to everyone who is an EPiServer licensee. Users have full access to the software, and they can download and try out beta features before we formally release them, so there's nowhere for us to hide any special new features or sneak peeks. At Ascend, you'll get a chance to see all of that stuff in action and get a clear view of where we're going with the technology in the future.
Thanks for your time, Bob! We can't wait to see you at Ascend '15!
Have questions or comments about this post? We'd love to hear from you.
Related Posts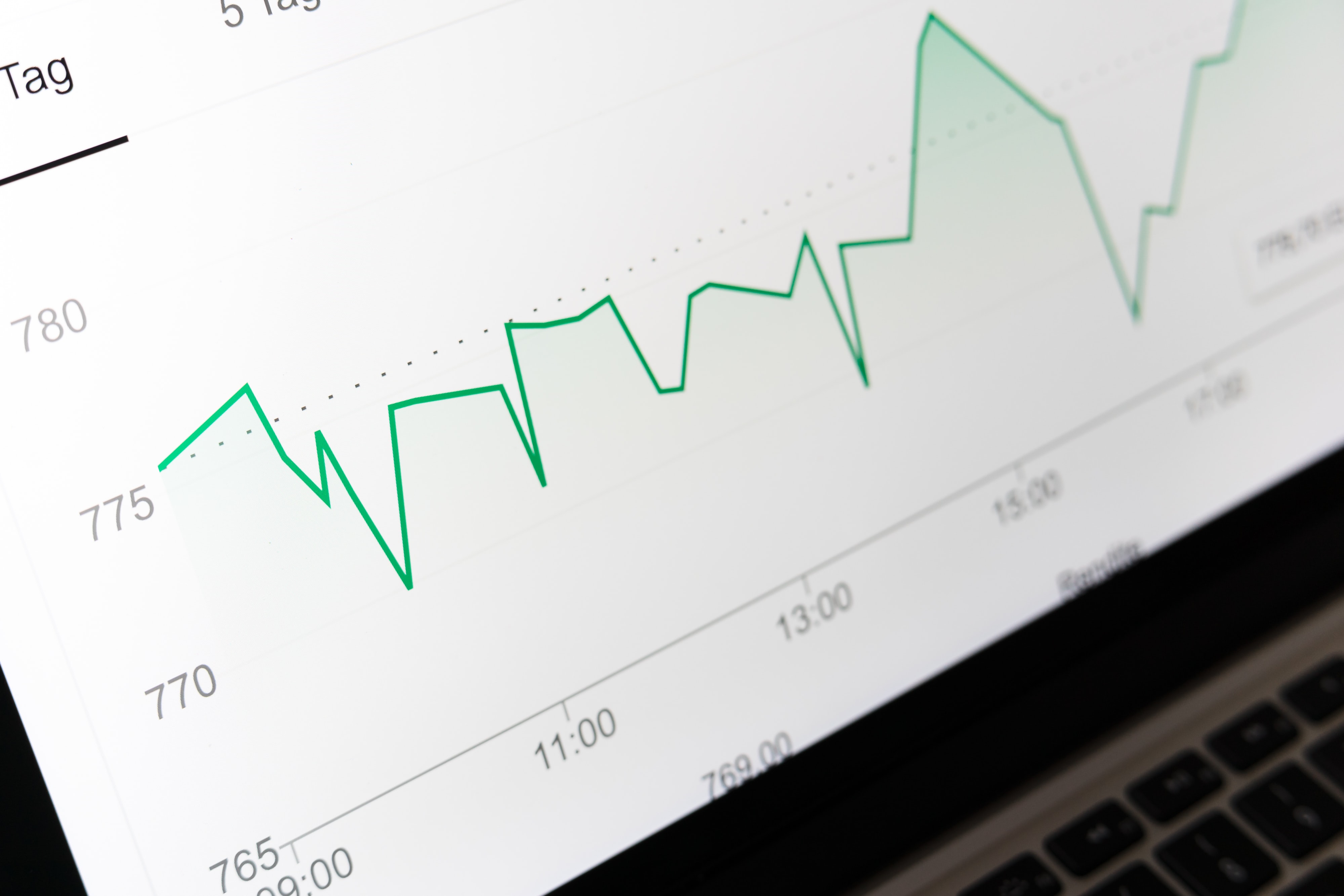 Episerver has officially announced its rebrand to Optimizely. Here's why—and how your business can benefit.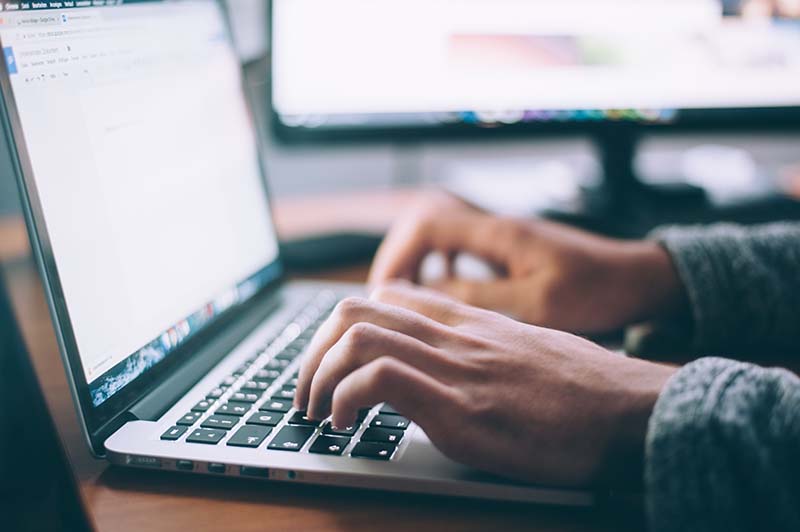 Diagram's Ryan Duffing offers a tutorial on indexing and retrieving custom fields with Epinova.Elasticsearch for Optimizely (formerly Episerver).
Results Matter.
We design creative digital solutions that grow your business, strengthen your brand and engage your audience. Our team blends creativity with insights, analytics and technology to deliver beauty, function, accessibility and most of all, ROI. Do you have a project you want to discuss?
Like what you read?
Subscribe to our blog "Diagram Views" for the latest trends in web design, inbound marketing and mobile strategy.