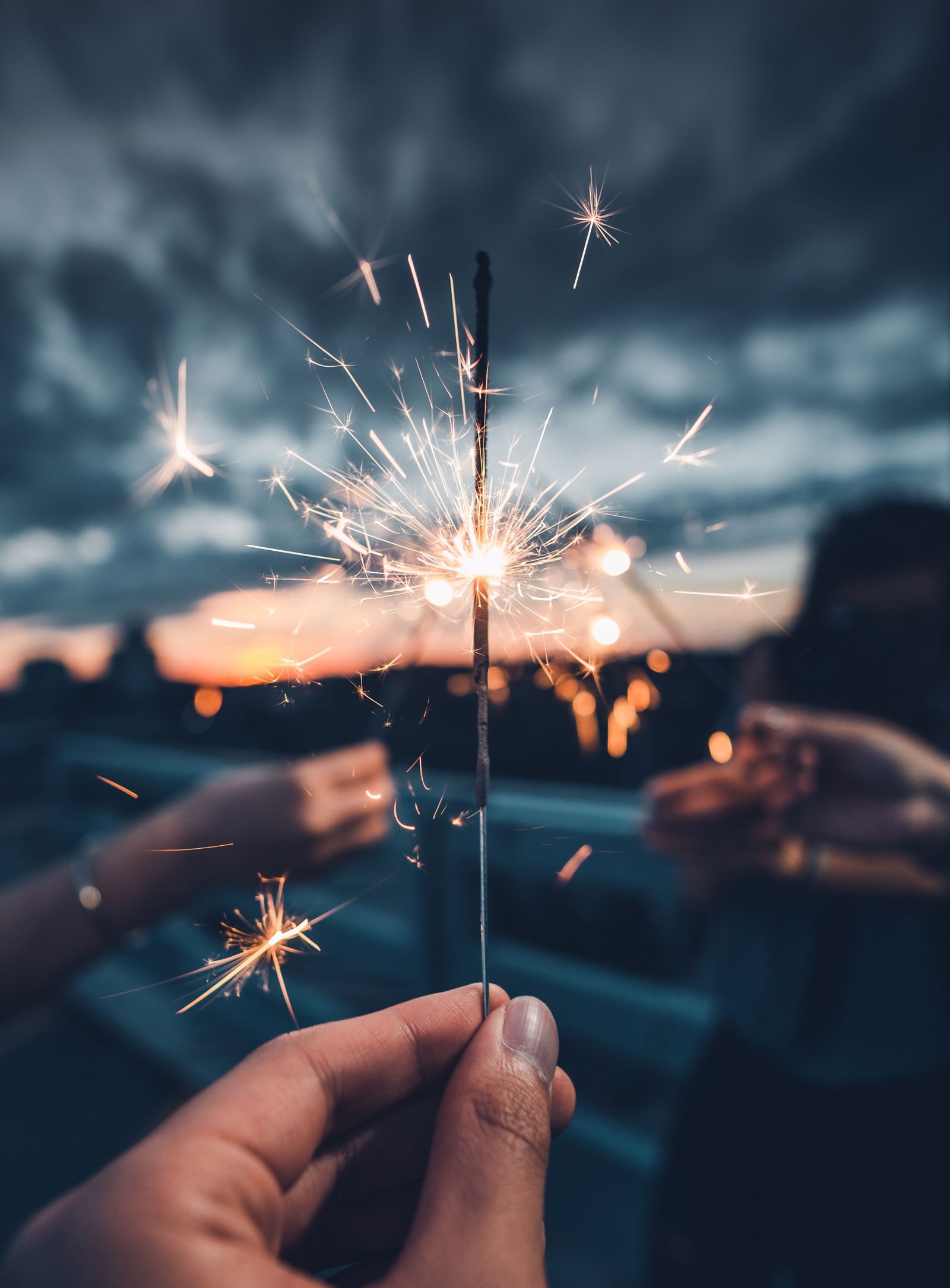 5 Tips to Prepare for Being On Camera & What to Wear
Presentation tips for you are on camera.
Nine years ago, I did an on-camera interview for the first time. I had entered a contest for a famous department store and needed to explain my way through a recipe while showing how to make it at the same time. Basically, I needed to channel my inner Martha Stewart.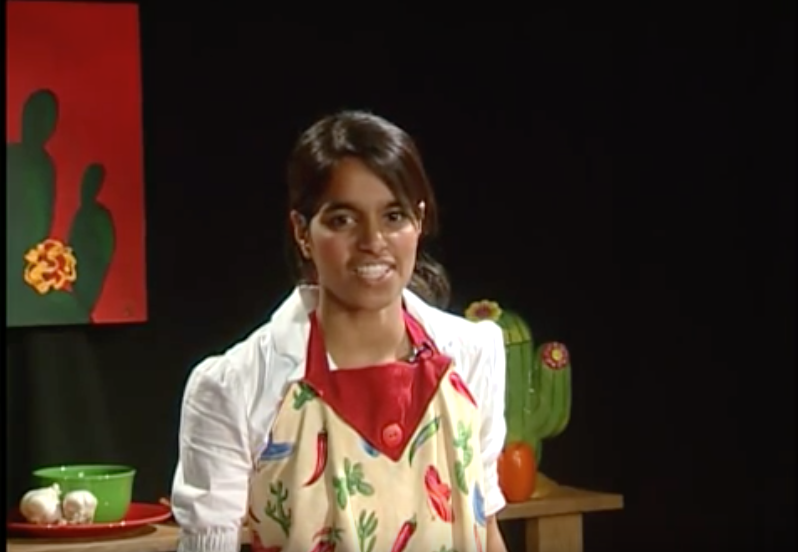 These are my Help-Me-I-Haven't-Prepared Eyes

I knew how to make the recipe, as I had practiced it many times; however, I hadn't practiced synthesizing the steps to keep it within the allotted time frame. Once the cameras were rolling, I was incredibly nervous and started to feel the pressure. Luckily, it was a pre-filmed segment and I did eventually manage to pull myself together. However, for me, it was a great lesson in the importance of preparing for being on camera.
Fast forward to today, and now I've given national T.V. interviews with a celebrity that I've met 5 minutes before, spent an entire day filming with a fitness company and I'd like to think that I'm pretty comfortable talking to the camera...as long as I've prepared properly. The reality is that you can be the best face-to-face communicator, but having a camera in your face can still cause some anxiety. And that's okay! Keep reading for some tips on how to prepare for being on camera and tips on what to wear.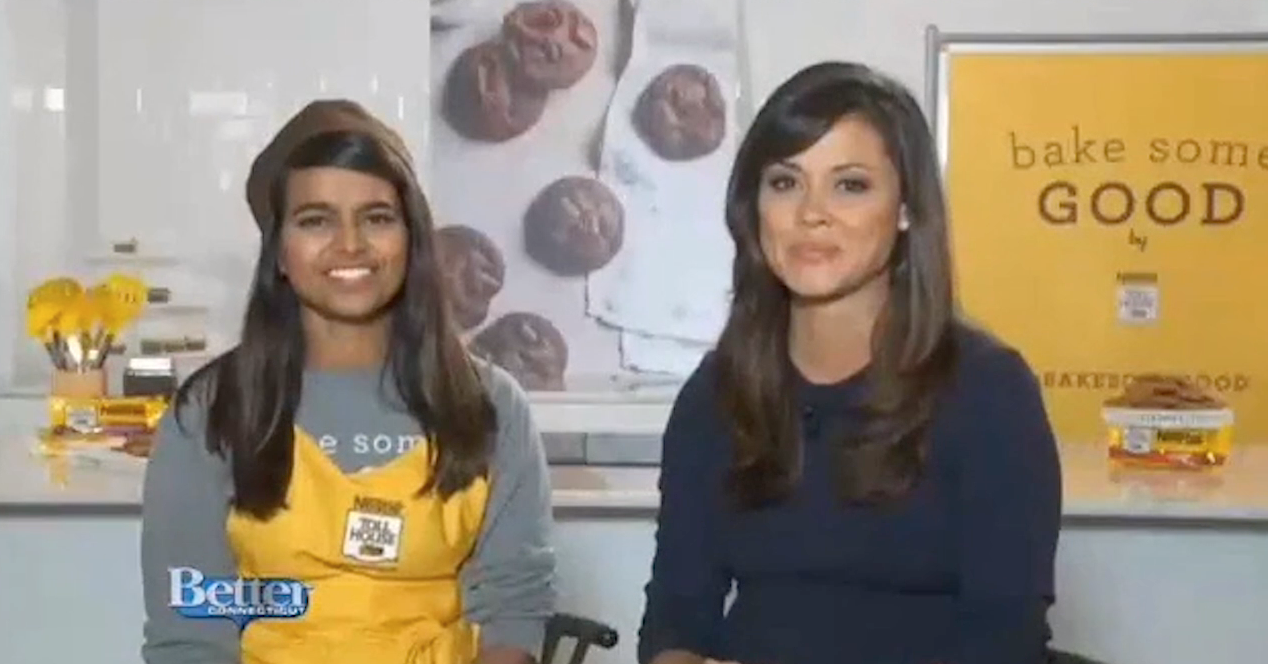 I met celebrity Vanessa Lachey five minutes before we taped three live T.V. segments together.
HOW TO PREPARE
TIP 1: Practice, practice, practice and then forget it all
One of the best ways to prepare is simply to practice. Practice talking about yourself, highlighting key takeaways, and sharing stories and examples. Practice your answers in front of your pets, children, significant other, and especially in front of the mirror.
Then when it's the day of your camera interview, forget about it all. There's nothing more cringeworthy than sounding over-rehearsed on camera. You want your interview to seem natural and spontaneous (along with your facial expressions), so let the words come as they may! You properly prepared for your moment. Trust yourself.

Tip 2: Film yourself and watch it
This goes hand-in-hand with the tip above, but it needs to be said. One of the best ways to overcome anxiety about being in front of the camera is to face that fear head on. Film yourself and watch it. Look for the following things. Do you:
tend to slouch?
talk with your hands?
tense up or stiffen your body?
use filler words "um" or "like"?
end each sentence with solid vocal intonation?
not look at the camera when answering questions?
Rehearse and re-film as needed. Remember that any movement on the camera is magnified. This includes hand movements, blinking, shifting your gaze and moving your head. Trust me when I say that there's no worse feeling than thinking you nailed a live interview, only to watch it later and notice that your head is bobbing back and forth and your shifting eyes make you seem nervous even though you aren't.

Tip 3: Practice smiling
It's easy to concentrate while giving your interview that you can forget to smile. You want to appear approachable and confident. A friendly face gives off friendly vibes.

Tip 4: Make eye contact with the camera and pretend the camera lens is your best friend.
This was the hardest lesson for me. I've had camera film about one foot away from my face and cameras across the room filming me. Make eye contact with the camera lens. By doing this you are looking directly into your audiences' eyes and connecting with them.
It can seem awkward looking into a camera lens, so I just tell myself that it's my best friend's eye. Other people pretend that there's a glass wall in front of the camera. If you feel some anxiety, whatever you need to do to pretend that it's not there and to help keep you relaxed, do it.

Tip 5: Ask what the interview environment will be and for questions before.
Will you be standing, sitting on a stool, or walking while giving your interview? Knowing how the interview will happen and the surrounding environment is key to making sure you dress well and are comfortable. One time, I showed up to an interview in a crisp blue blouse; however, I wasn't told that the entire set background was blue, so I ended up blending in.

Ask for list of questions in advance. This will help you in your preparation efforts. You don't want to be blindsided--thinking they are asking questions about your latest marketing campaign only to discover they want to talk about something else.
WHAT TO WEAR
These are a few tips that I've learned.

Choose solid, darker colored clothing.
Avoid patterns and wearing plain white.
Choose comfortable clothes that make you feel like an expert.
Avoid any dangling/loud accessories or jewelry as they might be picked up by a mic.
If you wear glasses, take them off or wear contacts. Glasses are notorious for reflecting light and the set back into the camera. People want to see your eyes, not the soft-boxes on the set.
Bring a spare set of clothes, just in case. You don't want anything to happen to your camera-ready outfit.
At a recent Chicago HubSpot User Group event, we had four company owners who were interviewed on camera for HubSpot Academy's Agency Unfiltered. I can't wait to see the episodes. I sent these tips to them, to help them prepare. What tips have helped you prepare for on camera interviews? Share them with us!
Have Questions About This Post?
Website Traffic Woes?
Google search algorithm updates can wreak havoc on your website's traffic. Don't let your organic rankings tank. Our free SEO health check can help you identify issues that make Google unhappy with your site.
Subscribe to Our Blog
The latest trends in web design, inbound marketing and mobile strategy