This year I had the distinct pleasure of sharing some learning about communities, content, data, and video at the EduWeb conference for 2016
This year I had the distinct pleasure of sharing some learning at the 2016 EduWeb conference in Denver, Colorado, which took place during the first week of August. Having spent so many years working in Higher Education and now working for an Agency, attending this conference with some familiar faces felt a bit like coming home. It also provided the opportunity to look at some HigherEd challenges from a new perspective. As a result, not only did I get to teach a little bit in my presentation, but I also got the chance to learn a few things about HigherEd from my newfound point of view.
💭 @videoin: Use this maxim. Ask not what your content can do for you but what you, through content, can do for your communities. #eduweb16

— Chase (@chase_baker) August 1, 2016
My presentation this year at EduWeb was all about micro-communities and data. We've talked about micro-communities before on this blog, and I'm sure it's a topic that will come up again. There's no better way to add value to your content than to be able to properly identify the micro-communities that you want to reach, and there are some great data tools out there for doing that.
If you were not able to see my presentation, you can flip through the slide deck below:

EduWeb16 - Created with Haiku Deck, presentation software that inspires
I had a great time presenting and got some excellent questions at the end, and we were able to have a good discussion in the room. It's also difficult to predict the audience and what their comfort levels with technology or tools or concepts might be. If you're too detailed, you can go over the heads of some folks, but if you're not detailed enough, some people might get bored. It seemed as though my efforts at shooting for the middle ground were well received, and the feedback I got was positive. Those are all goals you shoot for when you are presenting at a conference, but going to conferences means learning things too.
Don't let my boring title fool you, the presentation is really a love story. Join me on Monday at 2:30pm #eduweb16 pic.twitter.com/yt3k4U34NM

— Douglas Lee Miller (@videoin) July 29, 2016
The first thing I learned was that those folks who were further along in their comfort levels with technology really wanted to dive deeper into Google Analytics and the new Cohort Analysis functionality as a tool to add perspective on the communities that are consuming your content. The new tool lets you build segmented audiences around groups of individuals based on when they first had exposure to your content and all the way through when they took the action you were looking for. It's great for understanding your users' journey. As a result, at the suggestion of one of the conference organizers, I opened up the chance to meet for some one on one sessions about that new aspect of Google Analytics.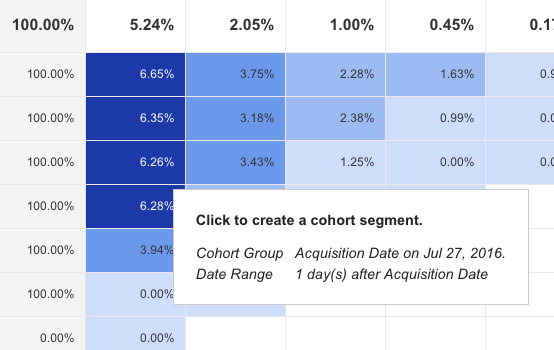 Take advantage of this one-on-one mtgs w/ @videoin! #eduweb16 learn how you can use the new @google analytics cohort https://t.co/Bjw1uUF5He

— Joel Renner (@JoelRRenner) August 1, 2016
The second thing I learned came through my one on one sessions about video marketing for Higher Education. Throughout the week, I offered time slots to meet one on one for 15 minutes and give some free analysis on the data portion of the ways video plays into a school's greater content strategy. What I learned is that many schools have loads of video content, but they are not leveraging that content from a keyword search and metadata point of view. Tools like VidIQ are great for exposing your own YouTube keyword optimization as well as results from around your industry or over key phrases in general. I also spoke in my presentation about using Google Search Console reporting to look at the media types particular keywords have for your organic traffic and to compare and contrast that with your text and photo media search traffic.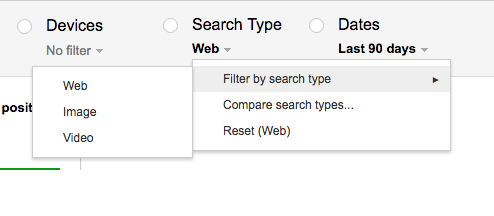 Advice from @videoin: Have a Search Console for different search types for web, photo, and video. #eduweb16 pic.twitter.com/cKxqBKMphM

— Jason Boucher (@PortsmouthJay) August 1, 2016
The third thing I learned was that, even though many schools have loads of video content, there is often little or no effort being put into establishing any clear and compelling calls to action to be associated with the video content. Tools like Wistia and Vidyard make it amazingly simple to do so. Likewise, in terms of hosting and placement, schools are having a hard time distinguishing the three aspects of YouTube to factor into their video marketing strategy (as a social network, as a video hosting platform, and as the second largest search engine).
Now onto video trends with @videoin and tagging. Look at the competition! Stay ahead of the game with @vidIQ @wistia @vidyard #eduweb16

— Joel Renner (@JoelRRenner) August 1, 2016
I had some great opportunities to sit with some schools one on one and talk about their data as it relates to communities and their content. I got some great feedback about the 15 minute sessions I did for free where I showed folks how they could optimize their YouTube content for YouTube search and calls to action. Did you miss the chance to meet with me over the conference? Make sure and reach out in the comments below.
Two 15 min slots 3pm, & 4pm free video marketing reviews & keyword research today. LMK if you want one. #eduweb16 pic.twitter.com/8RP6GACuf3

— Douglas Lee Miller (@videoin) August 2, 2016
What I enjoyed most about EduWeb16 is what I know I will enjoy most about EduWeb17 in Boston when I go next year - the people and the atmosphere of learning and sharing. Won't you join me?
Have questions or comments about this post? We'd love to hear from you.
Related Posts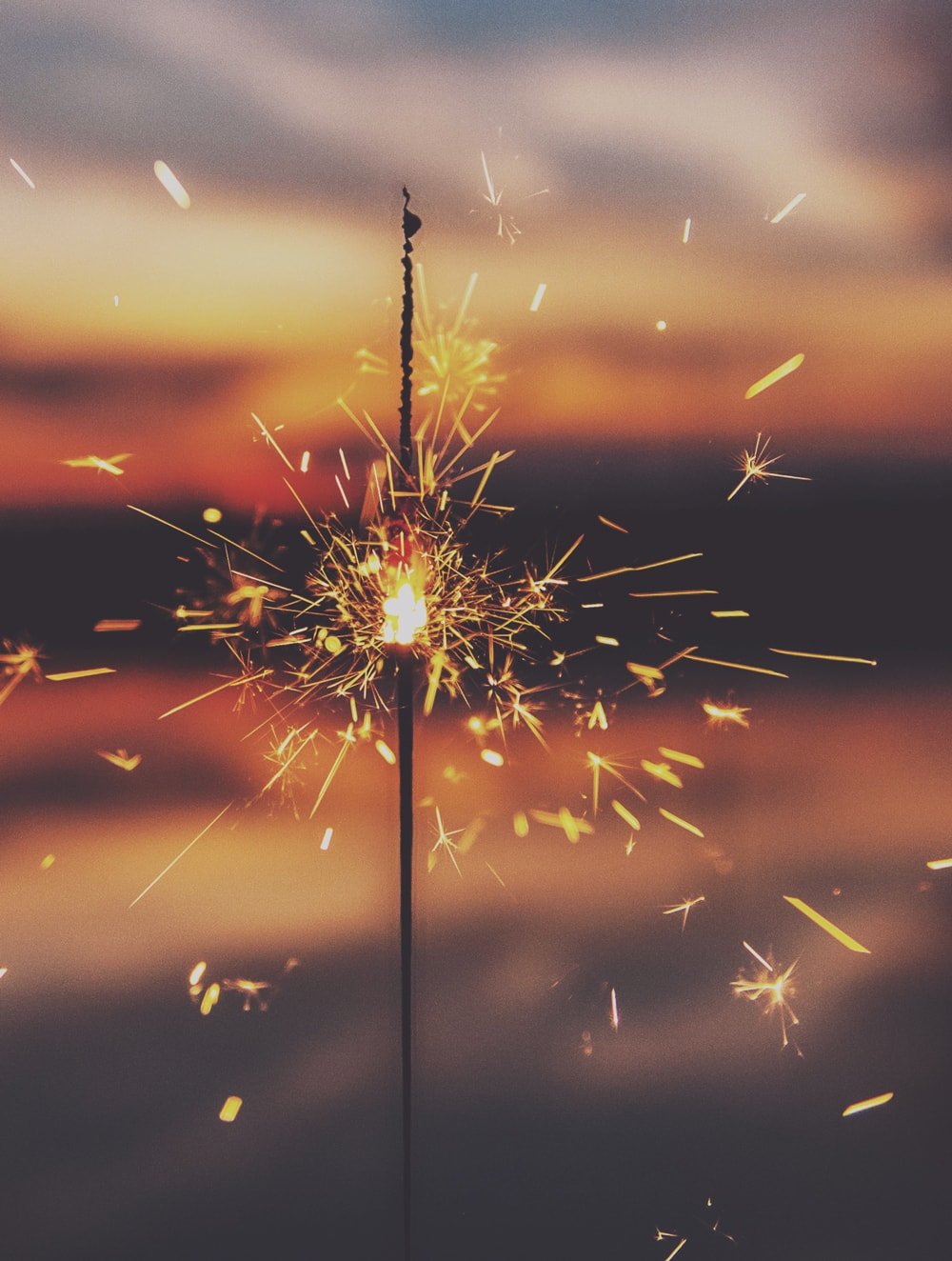 As the calendar year turns over, many organizations are taking a look at their digital infrastructure to see if there are any major needs as they plan for the rest of the year. To help ensure the continued growth of your digital strategy, the beginning of the year provides an excellent opportunity to evaluate your Ektron site - including the ROI it provides and to identify any risks.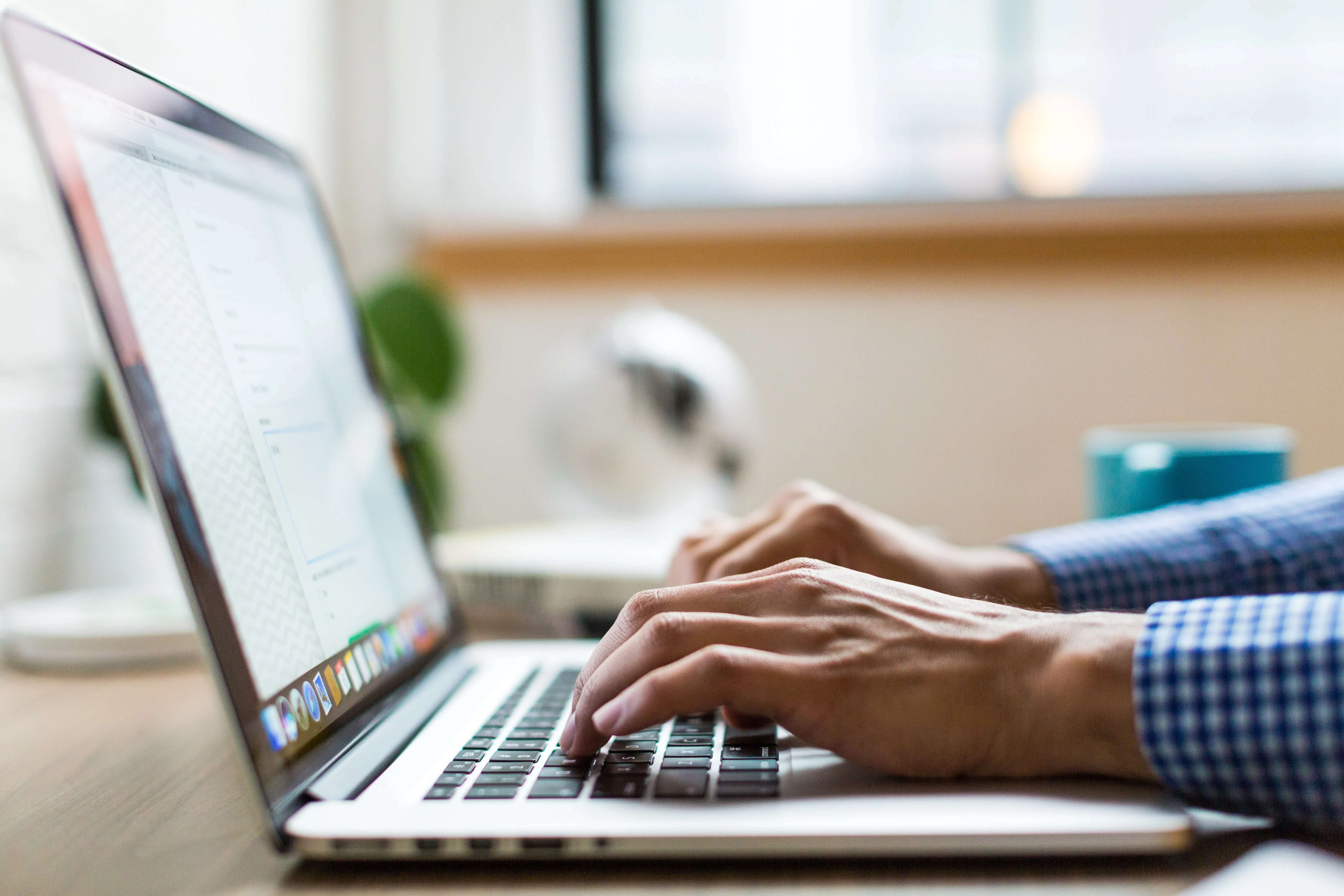 To keep your site up to date and ensure the continued growth of your digital strategy, periodically evaluate your Ektron site, its ROI and potential risks.
Website Traffic Woes?
Google search algorithm updates can wreak havoc on your website's traffic. Don't let your organic rankings tank. Our free SEO health check can help you identify issues that make Google unhappy with your site.
Like what you read?
Subscribe to our blog "Diagram Views" for the latest trends in web design, inbound marketing and mobile strategy.