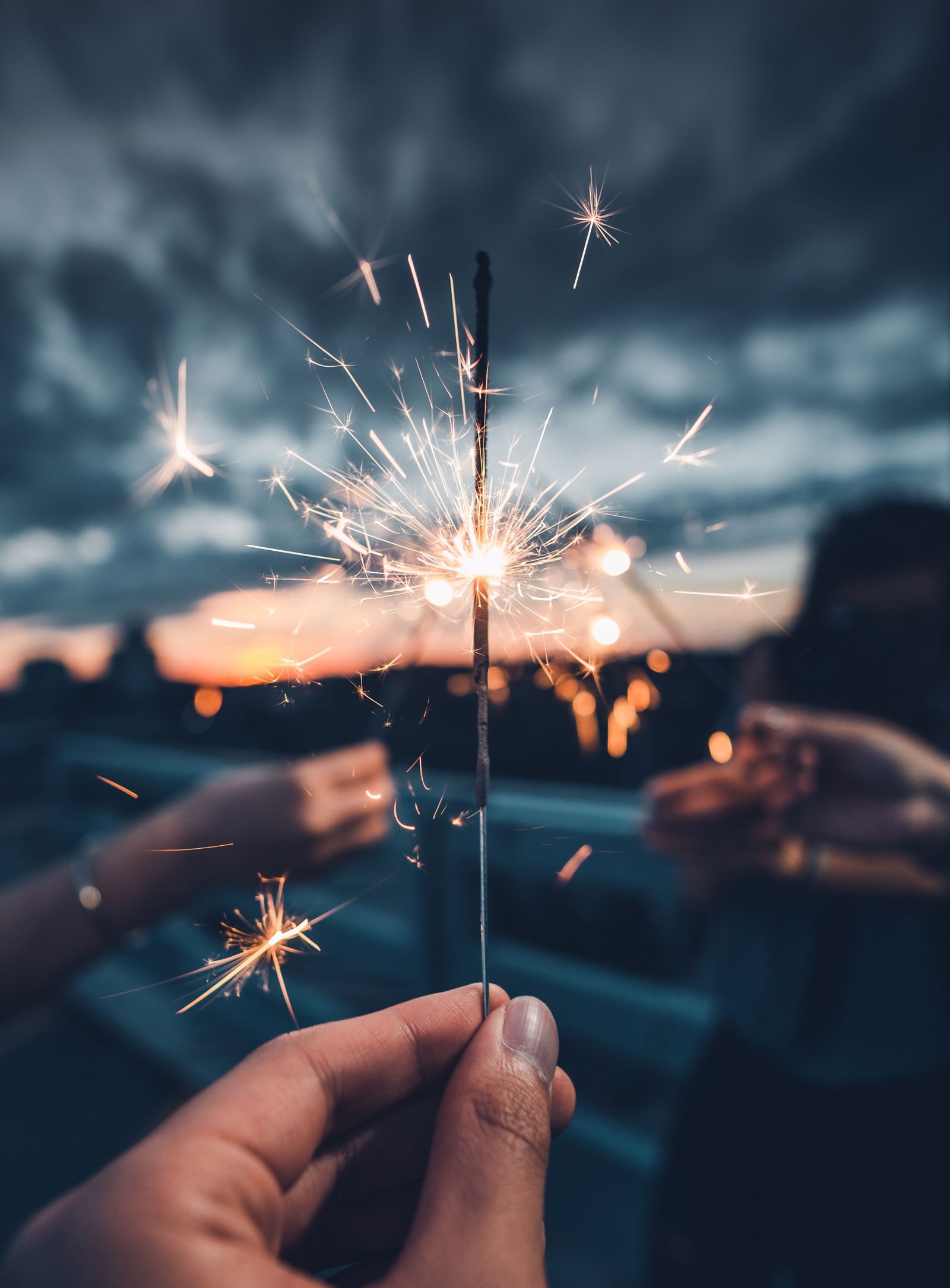 Diagram Views
Is your website your best marketing/sales person?
Digital Marketing
Published by Allison Casey on 08.7.18
We have to recognize that what the best marketing and sales people do is build relationships with people; relationships built on trust.
Is your website your top marketing employee; bringing in leads, nurturing them to be ready for a salesperson to talk to, or keeping them engaged with interesting content? Does your website act as your best salesperson; offering educational and engaging content to guide potential customers to a conclusion that your organization is best suited to solve their problem?
No? You aren't alone.

In order for us to have a conversation about why our websites are NOT currently our best marketing/sales tool, we have to first recognize that what the best marketing and sales people do is build relationships with people; relationships built on trust.

Steven Covey said once that:
"Trust is the glue of life ... It's the foundational principle that holds all relationships."
This should be true whether you are building a relationship with a person face to face or digitally.

The reality is that marketing and sales people have a trust problem.

Consider this:
A IPSOS OTX survey asked people what industries "Act with Integrity".

The results? Only 4% of people surveyed thought that the marketing industry behaves with integrity. It was ranked at the bottom of the list of other industries including financial institutions, the legal profession, the pharmaceutical industry and the newspaper industry. And yes even Congress.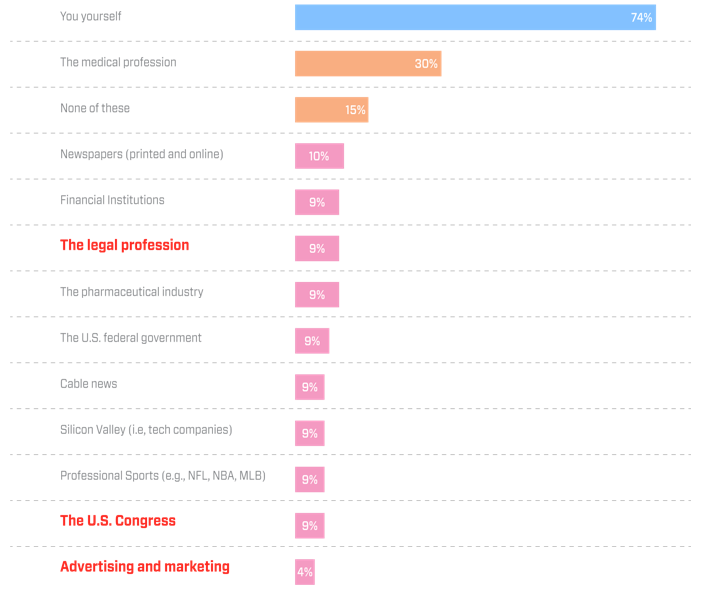 Let me repeat that. Congress ranks higher than the marketing industry.

In another survey that asked what professions people consider trustworthy, marketing and sales ranked lower than politicians. Note this - marketers were ranked lower than sales people.
Wait, what? We rank lower than this guy?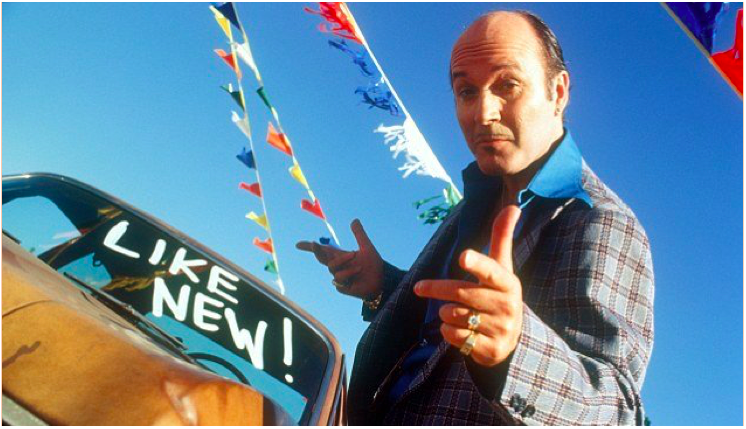 So why is it that we, as marketers, are seen as untrustworthy?
Could it be because we do things online like...
...make it really hard to get to the content on our site,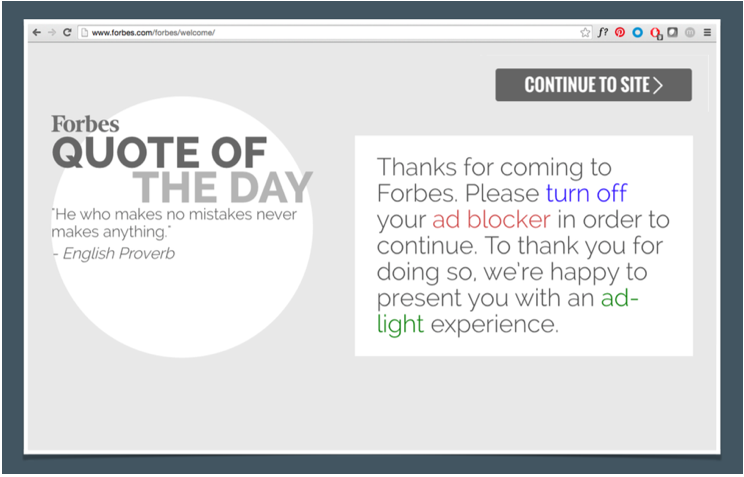 ...use copy on landing pages that makes us feel really bad about ourselves,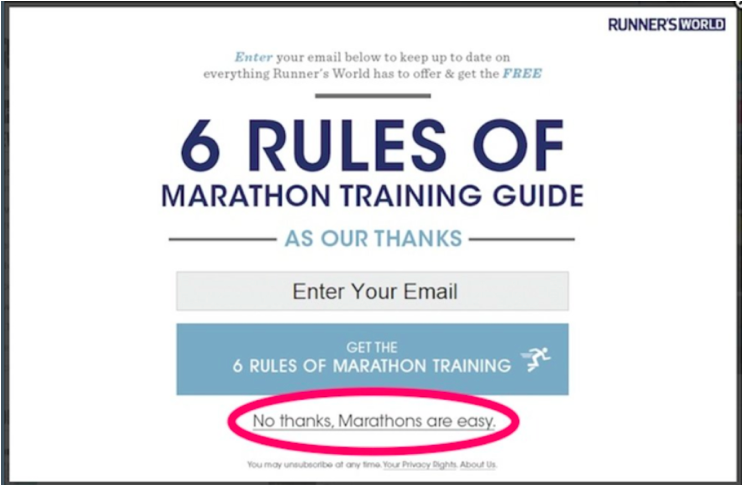 ... or send email after email after email in a desperate attempt at getting a response?



Why are we doing all of these evil things?

Because, in today's marketing realm, we are the ones tasked with growth, and many of us have our activities tied to revenue goals or expectations by bosses, just like salespeople. Whether it's more leads, more site traffic, more email opens, or more _______ fill in the blank marketing metric, we need to do more, do it well, and do it with measurable results.

Also, the digital landscape is competitive, constantly changing, and, in many ways, an absolute jungle.

As digital marketers, we are trying to reach and make a connection with consumers that:

• Receive 122 emails per day
• On average, will spend only 10 seconds on a website
• Are looking for information, not just from websites, but from multiple online sources – social media, review sites, etc...

Consumers have all of the power.

So, marketers, we have to change. We have to stop all of the intrusive, irrelevant emails, sites that don't provide valuable content, and sites that are difficult to navigate or find information. We have to do more to bring the right kind of visitors to our sites, and we have to begin to build back the digital trust.

When thinking about making changes to your website, from a digital strategy perspective, the options are tremendous. The reality is that many of us run our digital marketing teams and plans from a tactical perspective. This means we are trying x or y one month, this or that the next month, and so on. We keep repeating that pattern. In a lot of ways, it's like throwing you-know-what against the wall to see what will stick.

So, how can we turn our websites into our best marketing and sales employee?

When we think about the success, or lack of success, of a website in terms of being your best marketing or sales tool, we typically fall short in one or more of four ways:

Not enough awareness - which equates to not enough website traffic. This of course means a focused SEO and content promotion strategy.

Not enough conversions – i.e. lead generation (providing enough value with some kind of content or conversion offer such that people are willing to raise their hand to give you some kind of personal information). To address this, you'll need to understand your customers, what are their pain points, and what you can provide through a strong content strategy to engage them, convert them, and then continue to delight them.

Not enough revenue – not enough sales if you are an ecommerce site, or not enough revenue-producing leads for service sites (which really translates to: the leads that are generated aren't nurtured properly to be sales-ready). To address this means focusing on quality of traffic and leads and a documented hand off strategy between marketing and sales.

Not enough knowledge to make better decisions about what's working or what's not working. Having a solid reporting system in place is key. This could be Google Analytics, or reports provided by a marketing and sales software platform such as HubSpot. You need to continually measure and analyze data to know what marketing efforts are working and where you may need to pivot from your strategy.

Addressing these four areas isn't easy. There is not a magical "digital marketing" button that solves all of these areas with one push. But, you can start to tackle your digital marketing strategies by figuring out what is involved to make impactful changes. A good place to start is to take advantage of our free marketing consultation. We can help you identify some of your challenges and to make suggestions on some "quick win" activities that can get your site on its way to being a more valuable marketing and sales asset.


Have questions or comments about this post? We'd love to hear from you.
Related Posts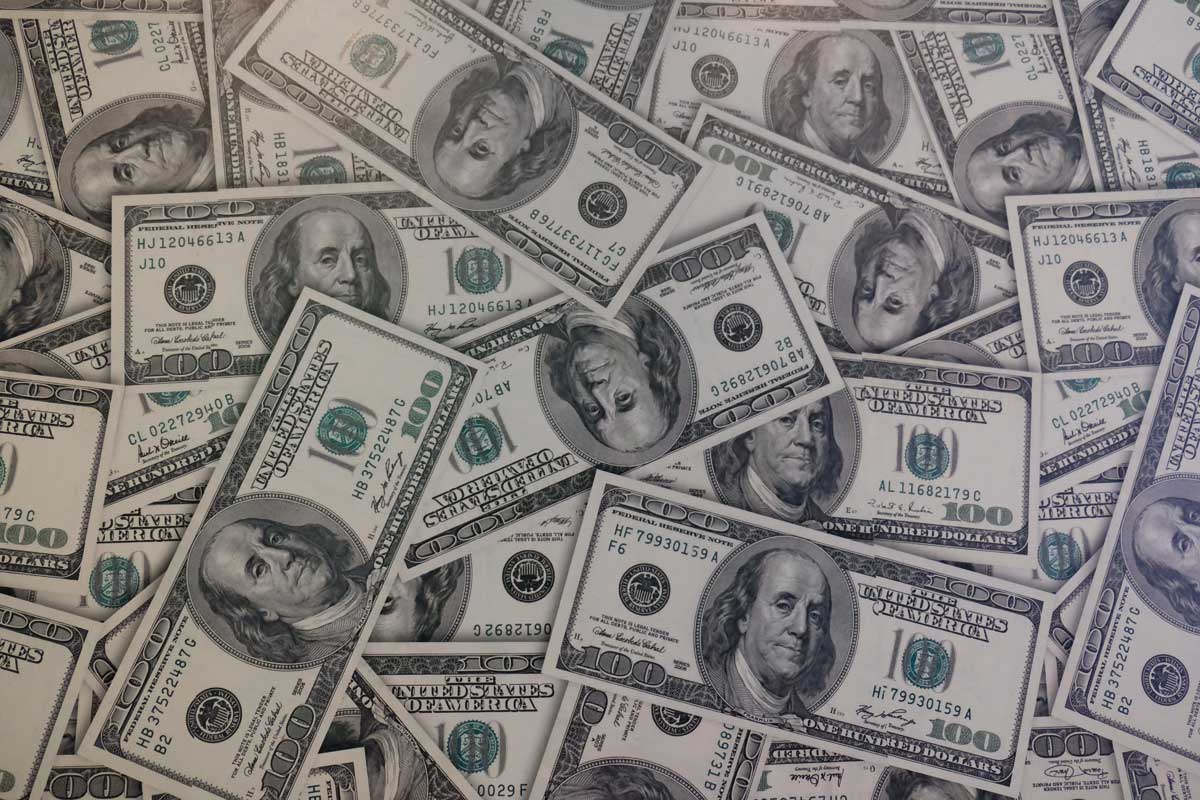 Need to determine the true value of your marketing efforts? Learn what metrics to report on to maximize your marketing budget.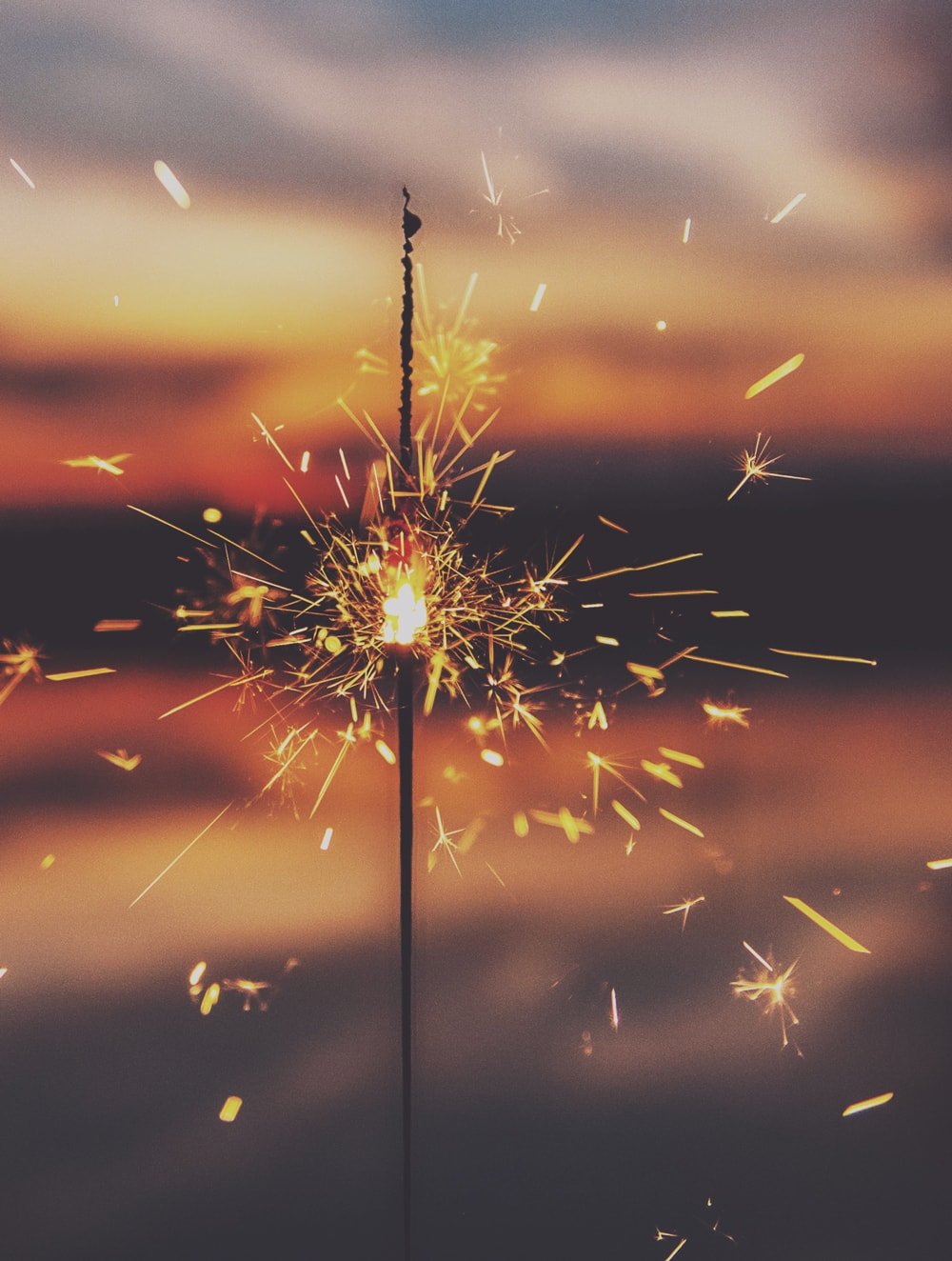 Remembering that we are connecting with actual people is one of the keys to inbound marketing success. Defining buyer personas helps us do just that.
Website Traffic Woes?
Google search algorithm updates can wreak havoc on your website's traffic. Don't let your organic rankings tank. Our free SEO health check can help you identify issues that make Google unhappy with your site.
Like what you read?
Subscribe to our blog "Diagram Views" for the latest trends in web design, inbound marketing and mobile strategy.