We're getting serious about adding video to our marketing strategy. You should too. Look at YouTube vs. Wistia.
We're about to get serious about integrating video into our content marketing strategy. So should you.
Here's why:
Over the past several months since I joined the team at Diagram, we've had lots of internal conversations about adding video to our own content marketing efforts, and we've blogged about much of it. Folks here have been very patient with my constant banging of that drum, because they understand the value. It's hard not to miss. With new data coming out daily that points to the value of video from an engagement point of view, your organization can no longer afford not to have a plan in place. Even the annual report on internet trends from Mary Meeker and KPMG, a report that is held up by many as a key indicator of where successful digital strategies need to go, is full of data about video, including skyrocketing usage rates on Snapchat and Facebook.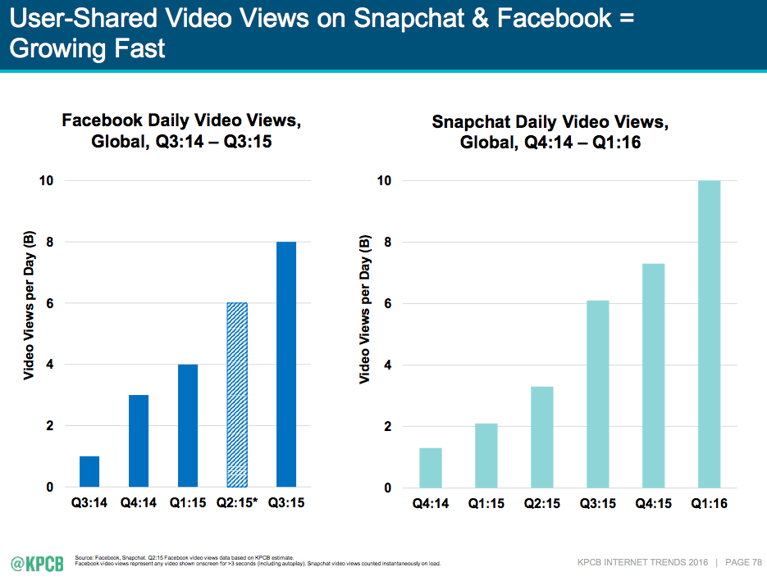 There's also this report from Wyzowl that says, among other things:
93% of businesses who use video believe that it has increased user understanding of their product or service,
72% of businesses who use video believe that it has improved the conversion rate of their website, and
64% of businesses who use video believe that it has directly led to increased sales.
Between us, our staff has some considerable experience and deep understanding of digital content strategies, so moving in this direction is not a thing we take lightly. In fact, they were talking about things like the problems of hosting your own video vs. using platforms like YouTube even before I was here.
76% of businesses using video believe it provides good ROI (per @wyzowl) 24% didn't spend enough time in pre-prod. https://t.co/c53AICinhn

— Douglas Lee Miller (@videoin) June 3, 2016
In any case, our recent conversations have led to a number of new efforts internally. I kicked off a live-recorded web-chat series (#OMGVMS) where we interview folks outside our organization about using video, and I began blogging about the process too. We created some eye-catching video animations to use in our social media, and we also began recording some educational webinars with our own in-house experts about CMS platforms and more.
We're doing all this because we know the data shows that video content works well for so many users in so many contexts. These are just our opening efforts - getting used to creating content of any type on a regular basis can be a challenge. If you have a blog, think back to the time when your organization first began making room for blogging in your processes. The same will be true for video content. In fact, your blog is a great place to start. More on that in the future.
The important thing is to start small and work a plan.
We know we're not alone here. Many organizations - maybe even your organization - can see the value of adding video to their content strategy and are looking for where to start.
Now that our organization has had a chance to get our feet wet and understand more about what it means to integrate more video these days, it's time to get serious about making sure it does what we need it to do. For us, that means stepping away from our reliance on YouTube and moving toward a partnership with the inbound video marketing platform Wistia. We are using it and teaching others to do so in the same way that we not only help organizations use tools like HubSpot or Episerver, we use those tools ourselves.
If you are not familiar with Wistia yet, it is a video hosting platform that is specifically tailored to the demands of using video as a part of your content strategy. When we began searching for information about using video for content marketing, Wistia was right there with loads of content to help out. Though there are other players in the market right now, Wistia is doing a great job of creating extremely useful content for all kinds of organizations interested in adding video to their marketing efforts, at all levels, and we believe their tools for hosting videos and integrating calls to action are vital parts of the puzzle. They also offer integrations with tools like HubSpot that are already a part of our toolbox, so that's a big plus.
Are you ready to take the next step in your efforts at adding video to your content marketing strategy? Thinking about moving your videos from YouTube to Wistia? We can help you navigate that. We've been there. We've done it.
Not sure if you are ready to take that next step?
Take a look at this (...wait for it...) VIDEO! that Wistia has produced about the differences between using YouTube to host your videos and using a service like Wistia that gives you more control over your content and how it works into your marketing efforts:
There are some other compelling reasons to re-evaluate your usage of YouTube for your branded videos. There are even compelling reasons to move if you use Vimeo. The most compelling reasons in any case involve the context your video content appears in and the action that your video content drives (or doesn't).
Make sure to ask yourself these questions:
Does an ad play before your content?
Who earns the revenue from any ads?
What videos are recommended or appear around your video?
Are they always what you want to see?
Does your video actually drive any action?
Is it enabling conversions?
Does it build SEO for your website?
These are all questions we've found are certainly worth looking into when considering not only where to host your video content but how to work it into your overall marketing strategy.
When it comes to your branded video content marketing efforts, it might just be time for your organization to take things to the next level and ensure you can put it to work on your behalf under circumstances you can better control. Right now we are recommending that many folks look to Wistia for those solutions, and we are doing so ourselves.
Still got some questions?
Let us know in the comments! Want us to take a look at your existing video content and give some tips about how it might be better optimized for content marketing? We'd love to do that too. Stay tuned this summer for more in our #OMGVMS series and make sure to join us as we participate in #WistiaChat on Twitter too.
Related Posts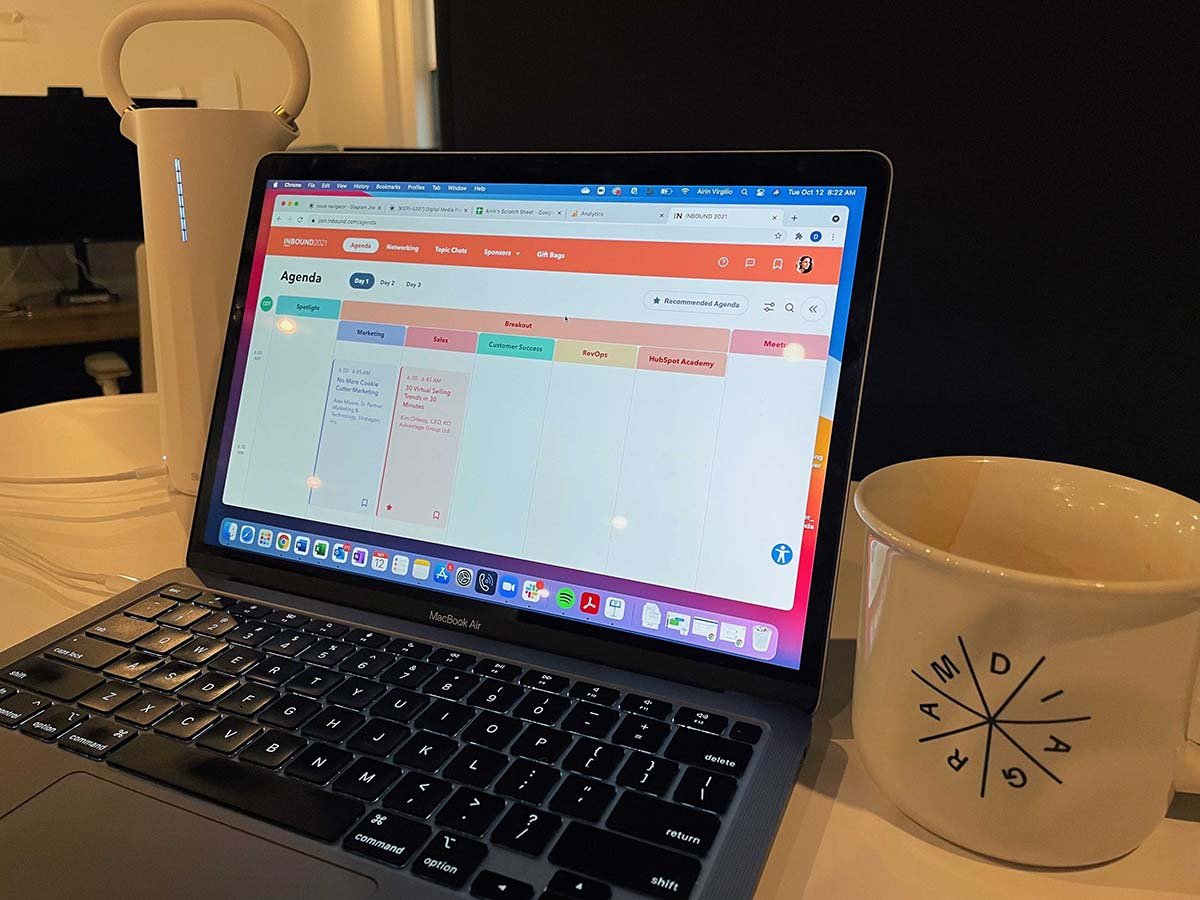 Diagram's Kristen Sydelko gives her unique perspective as a first-time attendee to Hubspot's annual conference, INBOUND 21.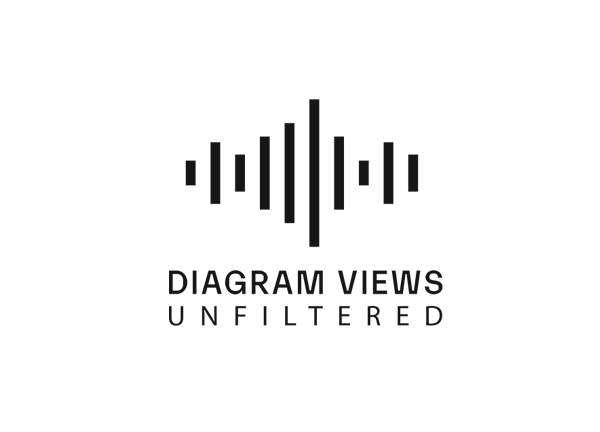 Diagram's Allison Casey spills all her insider SEO tips on migrating your content the right way.
Results Matter.
We design creative digital solutions that grow your business, strengthen your brand and engage your audience. Our team blends creativity with insights, analytics and technology to deliver beauty, function, accessibility and most of all, ROI. Do you have a project you want to discuss?
Like what you read?
Subscribe to our blog "Diagram Views" for the latest trends in web design, inbound marketing and mobile strategy.