Solutions - CMS Development
Umbraco
The Friendly CMS. No fuss, no limitations. With Umbraco, you get a CMS that will fit your exact needs.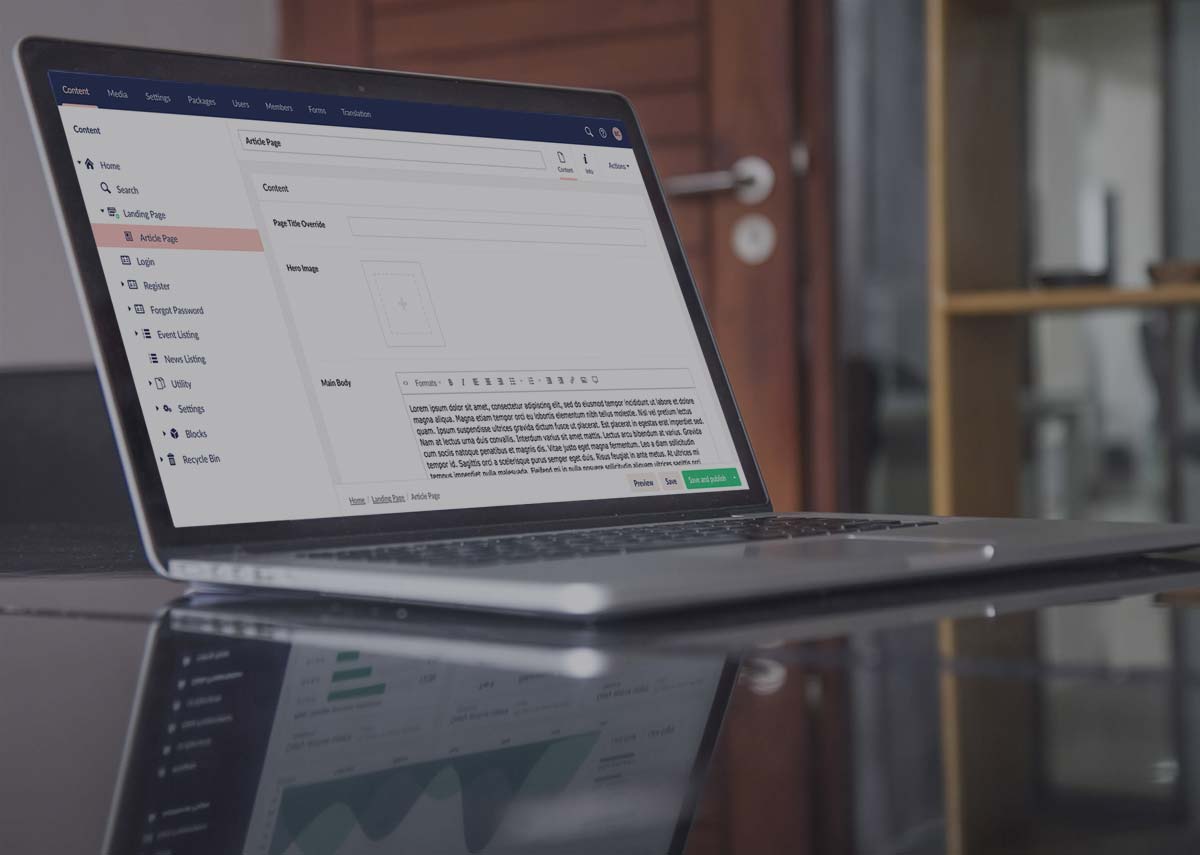 Umbraco CMS
Umbraco is a powerful and user-friendly content management system (CMS) that offers a seamless experience for both content creators and website visitors. With its intuitive interface and wide range of features, Umbraco makes it easy for businesses of all sizes to create and manage their online presence.

One of the key benefits of using Umbraco is its flexibility. The platform allows for the creation of custom websites that can be tailored to meet the specific needs of your business. Whether you're a small startup looking to establish a basic online presence, or a large corporation in need of a complex and comprehensive website, Umbraco has the tools and features to support your goals.

Another standout feature of Umbraco is its focus on usability. The platform is designed to be easy to use, even for those with little to no technical experience. This means that content creators can quickly and easily add and update content on their website, without the need for specialized training or technical expertise.

In addition to its flexibility and user-friendliness, Umbraco is also highly scalable. This means that as your business grows and your website needs evolve, Umbraco can easily accommodate these changes. Whether you need to add new features and functionality, or simply want to expand your existing website, Umbraco is up to the task.

Umbraco is also fully committed to security. The platform is regularly updated to ensure that it is secure and safe to use, so you can have confidence in the safety and integrity of your website and its content.

If you're looking for a powerful, flexible, and user-friendly CMS for your business, Umbraco is a great choice. With its intuitive interface, wide range of features, and commitment to security, Umbraco offers a complete solution for managing your online presence.

Diagram is an Umbraco GOLD Partner
Our Expertise
With a team of Umbraco certified developers on staff, including two Umbraco Certified Masters, we have launched dozens of websites built with Umbraco CMS, among the most of any Umbraco partner in the United States. Our experience includes building Umbraco solutions for banking, manufacturing, trade associations, non-profits, and more.
Strategy and Architecture
Diagram will help you build a digital strategy, with Umbraco CMS at the core, to achieve key business goals including integration strategies, content workflows and governance, CMS updates, and advanced custom website functionality.
Custom Integrations
Our development team extends website functionality by using Umbraco's flexible API to connect to a wide array of back-end systems such as HubSpot, Salesforce, Microsoft Dynamics, and more.
Umbraco Cloud
By deploying websites in the Umbraco Cloud (hosted in Microsoft's Azure cloud environment), our solution engineers ensure the highest uptime, lowest cost of maintenance, and tightest security standards available.
Check Out Our Work
We work with mid-market and enterprise organizations that embrace the idea of partnership and understand the value of a good digital strategy. Take a look at a few of the Umbraco projects we've completed recently - maybe you'll be next on the list...
Our Approach
With the ideas of flexibility and user experience at its core, Umbraco CMS is suitable for small businesses, enterprise organizations and everything in between. Our scalable, future-focused approach to development puts your business goals at the center, including making sure the platform selected for the project is the best possible option. Umbraco is an open source CMS platform which means our developers are free to build and extend websites specifically to meet your requirements without a complex, difficult to modify, proprietary CMS infrastructure getting in the way. The Umbraco platform is built on a simple and clean yet powerful .NET framework tailored specifically to give Umbraco developers the ability to create innovative solutions to complex problems. Need to have your CMS talk to your back-end e-commerce, ERP or CRM systems? Not a problem. Umbraco's API gives developers the tools to connect to virtually any third-party platform.
Once an Umbraco website is developed, we understand that the ongoing maintenance and management of the site is just as important as the underlying code. Umbraco's friendly user interface makes content management and editing a joy. The CMS is built to support your workflow, so you can spend more time creating content and less time on long and tedious processes.
As a registered partner agency, we're excited to be able to work with Umbraco HQ and the Umbraco community to continue to push the boundaries of what the CMS can do and help us do our part to build a better Web.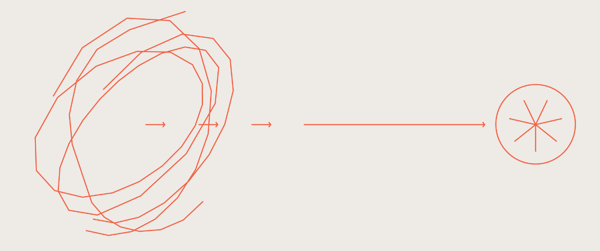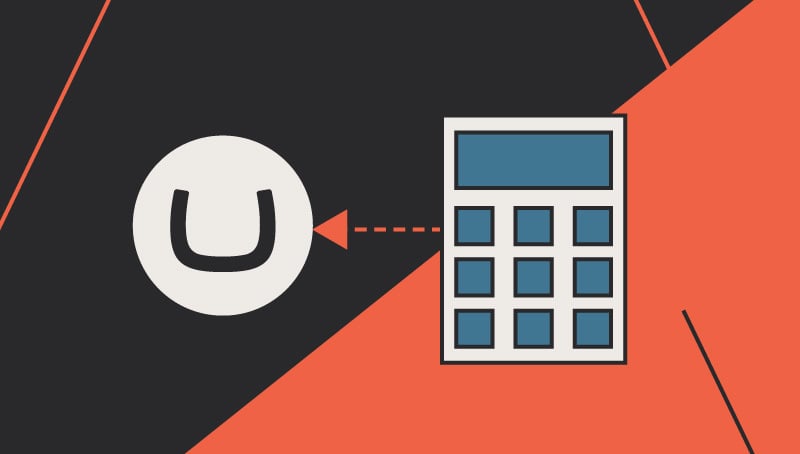 Topics to consider when budgeting for an Umbraco 7 upgrade, including business needs, website redesign, integrations, and e-commerce functionality.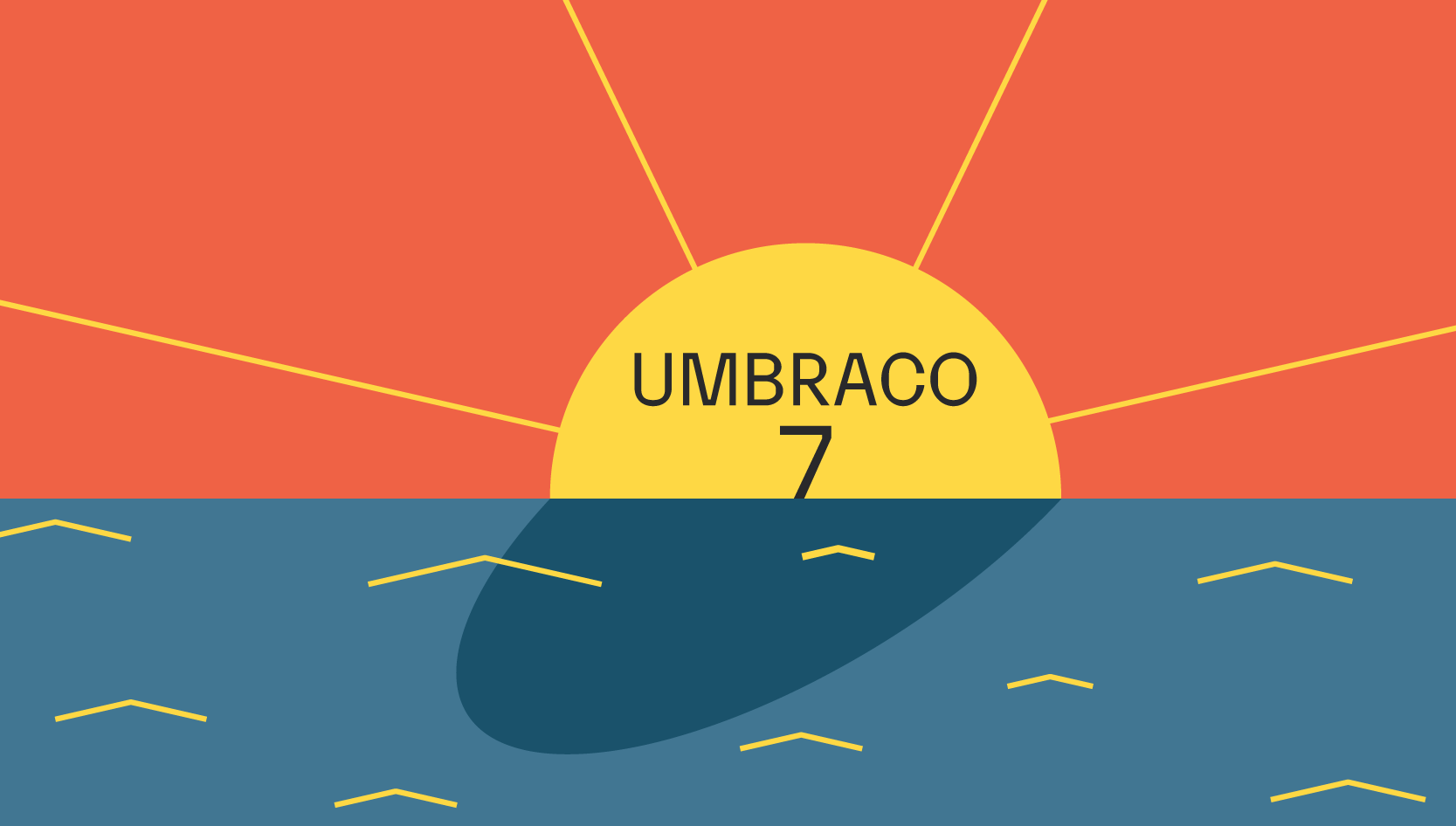 Umbraco 7 end of life doesn't mean the end for your website. But there are important factors that need considering before you plan your upgrade.