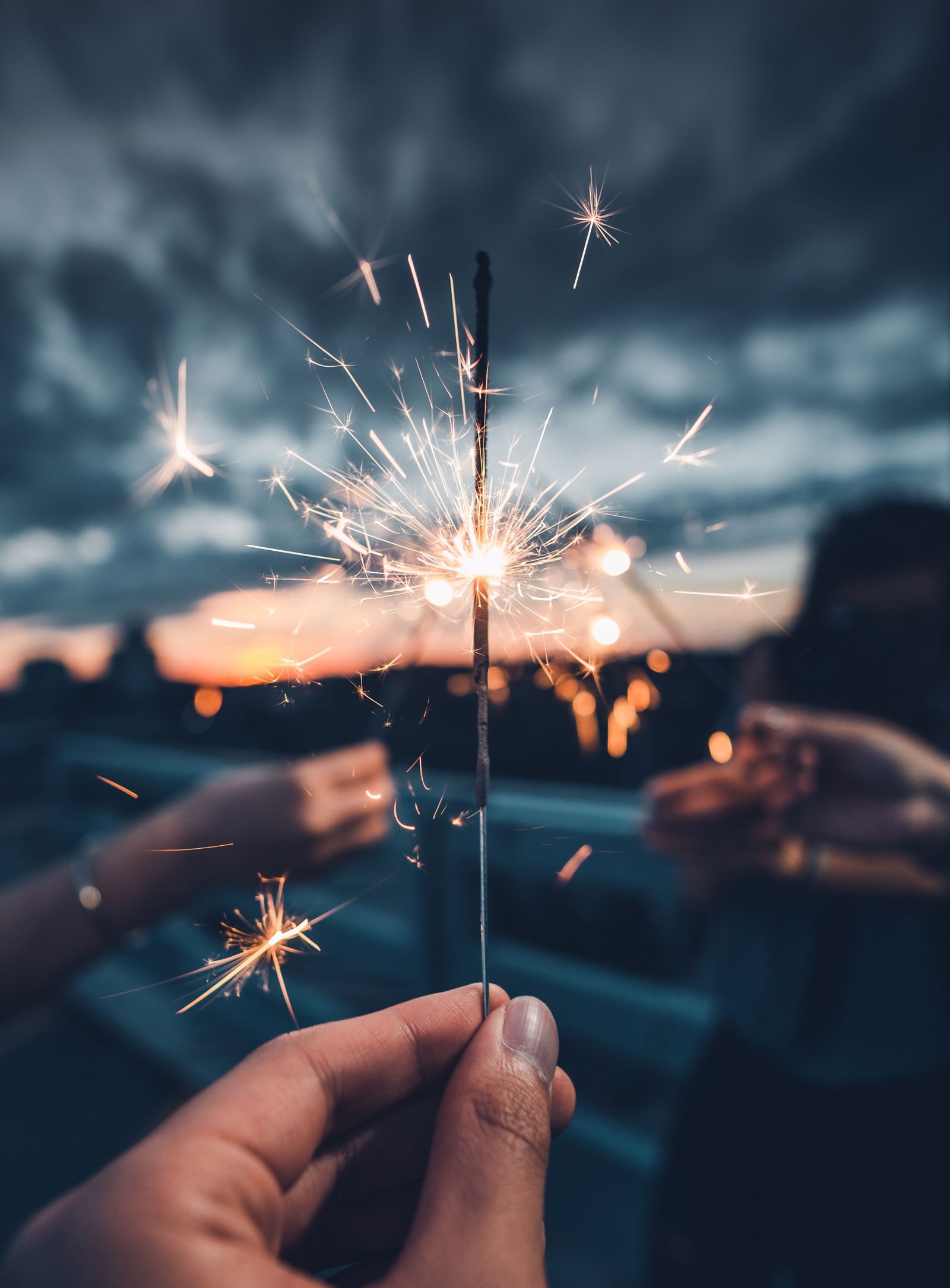 Diagram Shares: Favorite Holiday Traditions
Diagram's Jen Barangan shares WSOL employees favorite holiday traditions.
The holidays are a time of the year when we gather with friends and family, eat way too much food, and celebrate with friends, family, and loved ones. They are also a time of long-standing traditions and activities.
In the spirit of the season, I took an informal poll and asked a few Diagram'ers to share their favorite Holiday tradition:
Dan Sales (VP of IT): "These days my favorite holiday tradition is going shopping the Sunday after Thanksgiving for our operation Santa Claus children. My wife and I usually shop for one or two kids (based on needs of the program) and my wife's parents choose a child. We go to the local outlet mall and walk as a group around until we get everything we need. The outlet mall is great because they have everything a kid would want in one place and some of the stores will give you discounts if you tell them what you are doing. After we do our shopping we get Chinese food at our favorite restaurant."
Britney Na (Interaction Designer): "This is a tradition that I started with little kids in my family a couple years ago - decorating a Christmas Tree Cake. Similar to decorating a ginger bread house, for a Christmas tree, I get a Angel Food cake and other pastries to make the tree base. I assemble Nutella, jams, small bits of fruit pieces, different toppings, and chocolate bits for kids. They get creative in decorating the tree, and that's my family's Christmas dessert."
Jeni Mickalovski (Accounting Manager): "On Christmas Eve we go by my sister-in-law's house. We typically go there later in the evening for dinner and wait until midnight to open presents. This is a true test in patience for the little kids who have a hard time waiting to open presents. The presents are opened youngest to oldest until everyone has had their turn to open presents. Then we have dessert and go home to get ready for Santa to come."
Kevin Apgar (QA Engineer): "For the longest time, I loathed the idea of Elf on a Shelf; those things creeped me out. However, a couple years ago, my son was asking questions about how Santa knows if he's been good or bad and he developed this idea that Santa had our house bugged and installed security cameras throughout. My wife and I searched online for a way to fix that perception and we discovered what the intended purpose was for Elf on a Shelf. So we got one and tried it out and he loved it. The little guy is still kinda creepy, but once your kid gives it a name ("Artie") and you see him/her having fun with the elf and even missing it in the off-season (to the point where you bring the elf back for a special Christmas in July visit), the menace lessens and you can actually start to enjoy it yourself. At least a little bit. It's also a much better alternative than having your son think Santa is Big Brother."
Peter Pham (Web Developer): "My friends and I have a Christmas party every year. It usually is more of an adult thing, go out eat and have drinks but recently we've needed to change the venue as many of us have kids so we recently started having Christmas parties at a house where some people arrange games and other things for the kids to enjoy and parents to take pictures."
Amber Bradley (Digital Project Manager): "One of my new favorite traditions is going to my sister's house, and having my brother in-law make his deep fried turkey. They inject it with flavor then dip it into the bubbling cauldron. I had never had deep fried turkey before. The Turkey is done in no time, and it tastes amazing. I typically stay over for a few days after so I get to enjoy the left-over turkey sandwiches."
Bill Casey (CEO): "One of my favorite holiday traditions is one that I didn't actually grow up with. When I was a kid, Christmas morning in my house was a whirlwind of flying wrapping paper and shrieks of joy and surprise as we all opened our presents in a single mad rush. It was over as quickly as it began and inevitably lead to a post-present opening letdown as the adrenaline and endorphins quickly subsided.
After getting married, a new tradition of gift opening was introduced to me which today has become one of my favorite parts of Christmas. Rather than opening gifts in a frenzy, we each take turns opening one gift at a time at a leisurely pace. This can take a while and usually requires a coffee break halfway through, but what it does is allow everyone to experience more of the joy of giving and seeing someone's face when they open their gift, rather than only focusing on yourself and what you got. It's a good reminder that Christmas isn't just about getting stuff. It's about family and love and sharing. Getting to spend this time together with our kids, talking and laughing, sharing in the joy, is something I look forward to every year."
We have a lot of interesting and special holiday traditions as Diagram. I so want to go over to Britney's house to help her with the Christmas tree cake! In case you were curious, my favorite holiday tradition is celebrating Christmas Eve. I host the event and all of my family comes over where we eat, drink and play games. As my kids are all in college, it is nice to just spend quality time with them. We hope that you and yours have a wonderful and special Holiday Season.
Have Questions About This Post?
Website Traffic Woes?
Google search algorithm updates can wreak havoc on your website's traffic. Don't let your organic rankings tank. Our free SEO health check can help you identify issues that make Google unhappy with your site.

Subscribe to Our Blog
The latest trends in web design, inbound marketing and mobile strategy