Need a quick boost to help reach your inbound marketing goals? Try these 6 simple activities that can make a big difference.
Hitting your marketing goals means executing on a well-defined, metric based strategy. Much like building a house, where a blueprint guides where you put up the walls, how big the rooms are, where the plumbing should go, etc., a successful Inbound Marketing campaign will be run using a documented plan with measurable, deadline driven goals.
Overall, Inbound Marketing as a methodology and its related activities (blogging, email nurturing, SEO, content promotion, social media, etc.) can take time to build up new traffic to get the desired conversions on your forms.
But haven't you had times where you just need what we at Diagram call a "quick win" to show progress? Maybe your goals weren't met the previous quarter, or the patience of your boss is wearing a little thin waiting for the results of all of the great blogs you've been publishing over the past few months.
A "quick win" activity isn't going to bring you hundreds of new leads or thousands of new visitors the next day, but these ideas should give you some measurable gains relatively quickly, or at least give you some ideas on how to make some positive changes to your Inbound Marketing plan.
1. Change the Title Tags on Underperforming Pages
In search engine results pages (also known as SERPs), your title tags are the key to getting people to click through to your website. They are your "headline" that convinces a searcher that your content is exactly what they need versus something they will skim over.
How can you look at what pages aren't getting a good click through rate? By using Search Console, which is a free service offered by Google to help you maintain and monitor your site in Google's search results. If you don't have Search Console set up, you can find details on how to do so here.
When you are logged into Search Console, go to Search Traffic – Search Analytics, and select the radio button next to Pages. You'll want to check off Impressions (how many links to your site users saw in Google's search results) and CTR (click through rate – the click count divided by the impression count).
What are you looking for? Pages that have a good amount of impressions but a click through rate of less than 4%. These are pages that are being shown frequently when people are searching, but those people are not clicking through to view your content. In the screen shot below, you can see that we have two pages that are prime for some Title Tag reworking to try to generate some more click throughs: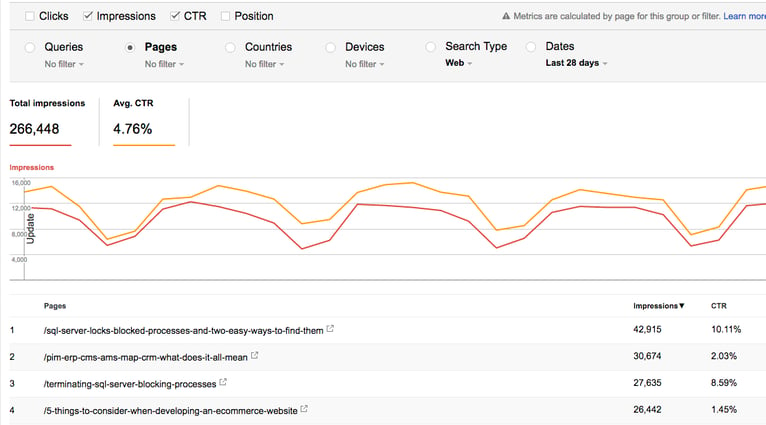 How Should You Change the Title Tags?
If you think of your title tag as a headline, then it needs to be attention grabbing and informative – all in 60-70 characters or less. Any longer than that, and your title will be truncated in search results, which isn't optimal. (Note: Google may still truncate your title, and some, which gives you a few extra words to work with!) Use words that pique curiosity or answer a question. Don't forget about keywords – put those towards the front of your title.
2. Perform a Technical SEO Audit
There is nothing that can ruin a great piece of content and promotion more than technical issues with your site that are causing Google to penalize you. A technical SEO audit will look for any of these potential issues such as coding issues, server errors, or re-direct issues that could be impacting your rankings.
If you want to find out whether any of these issues are affecting your search rankings, we offer a free audit, along with advice on how to address technical and content related SEO issues, but you can also DIY with free tools such as Moz and SEMRush.
3. Expand Your Social Content Promotion Opportunities
Knowing what content is being shared in your industry and its relevant communities can help you better promote your own content and give you valuable insights into potential new followers and social sharers. My favorite tool to use for this is BuzzSumo (which has a free version to get you started).
You can search for a topic or domain (a competitor's domain, for example) in BuzzSumo, and your results will look like this: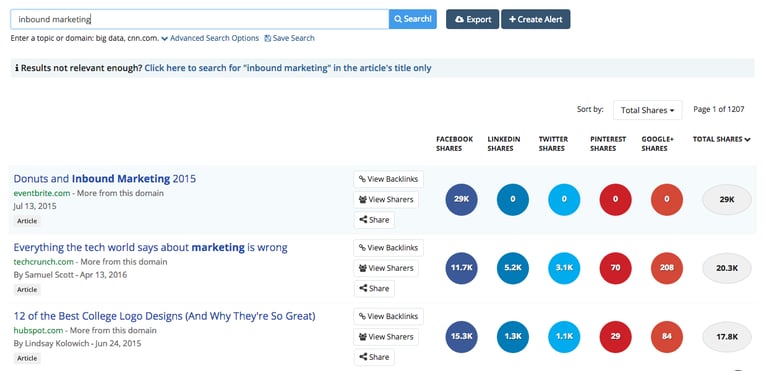 From here, you can click on View Sharers to see Twitter followers who have shared that content. This is a great entry point to follow potential clients or members of your communities, and it also lets you see what type of content is being shared by other companies/organizations (i.e. what's "working" for them).
4. Make Sure Your Highest Trafficked Pages Have a Conversion Opportunity
Your site already has pages that are getting traffic (although yes, you probably want more traffic), so it's key to make sure that those pages give each visitor the opportunity to do something specific. This doesn't mean you have to put a form on all of these pages, but each page needs to have a strong call to action that helps them continue their research/journey with your site and content.
5. Personalize Your Email Campaigns
In a recent blog about creating more effective sales emails, I wrote about the impact of personalization. This holds true for marketing emails as well. Personalized emails improve click-through rates by 14% and conversion rates by 10% (Source: Aberdeen Group). If you aren't already personalizing your email campaigns, then doing so can be a quick win to improve your email click through rates and conversions.
When I say personalization, I don't just mean adding the name of the person you are sending it to, or including their company name. I'm talking about a little deeper personalization than that. A bigger personalization strategy should be part of your overall inbound marketing plan, but one quick idea is to try personalizing based on time zone/location. If you are using an email platform (such as HubSpot), you should have data that shows the best time of day for your existing campaigns. For your next email, build out separate email campaigns so you are sending emails at the right time of day in each time zone.
6. Improve Your Homepage Message
Most websites receive the majority of traffic to their homepage. If this is true for your website, then you'll want to take a good, hard look at the message your homepage conveys. Does it explain why people should do business with you? Do people visiting your site know exactly what you do and why they should care? Messaging on your home page can be critical to keeping people interested and engaged to continue to click through to other parts of your site.
Hopefully these activities can help you find some immediate positive changes as you strive to meet your marketing goals. If you want to learn more about how Diagram can help you define the goals that will drive your marketing strategy, as well as how we can help you reach and exceed them, please contact us. If you have any tips of your own, please feel free to share them in the comments below. Thanks for reading!
Related Posts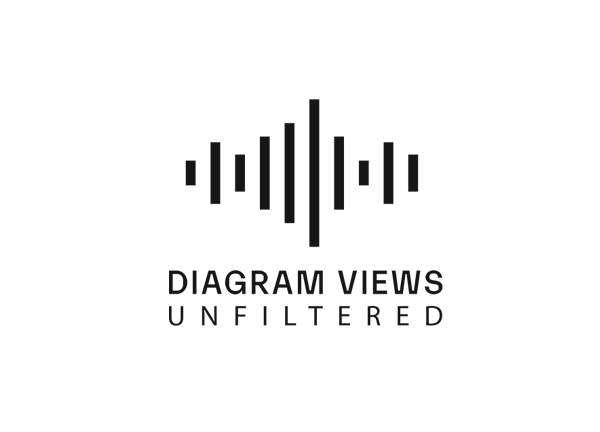 Diagram's Allison Casey spills all her insider SEO tips on migrating your content the right way.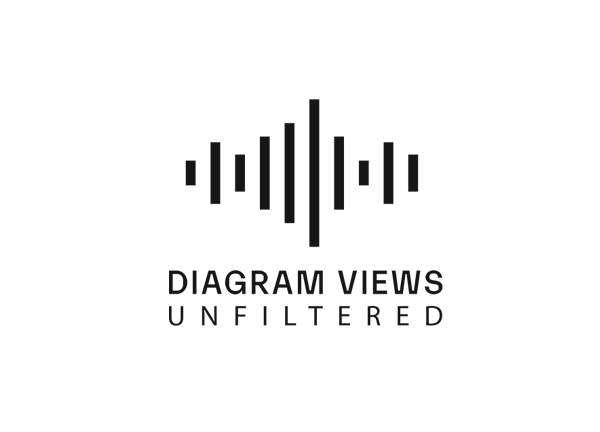 Diagram's Chris Osterhout shares three essential tips that your organization should consider when moving to another CMS platform.
Results Matter.
We design creative digital solutions that grow your business, strengthen your brand and engage your audience. Our team blends creativity with insights, analytics and technology to deliver beauty, function, accessibility and most of all, ROI. Do you have a project you want to discuss?
Like what you read?
Subscribe to our blog "Diagram Views" for the latest trends in web design, inbound marketing and mobile strategy.