IBC/Brickworks
Redesign and Brand Consolidation
Elevating the brand and managing the digital merger of two leading brick manufacturers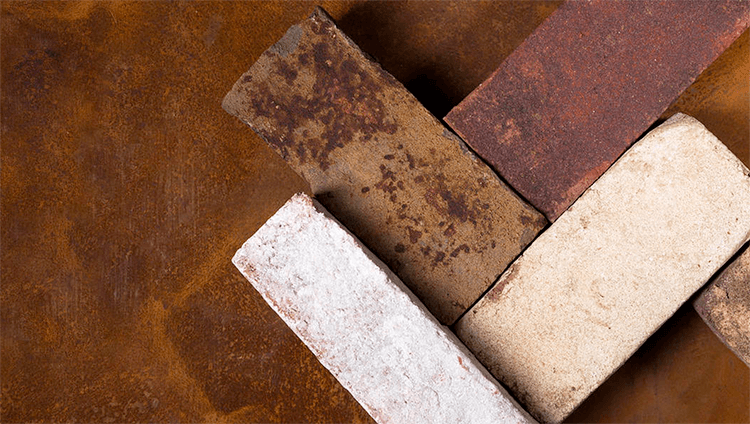 Challenge
The Largest Independent Brick Distributor in the U.S. needed help elevating their brand and aligning their services throughout their acquisition by Brickworks North America Corporation (Brickworks N.A.).
Solution
Diagram's team of digital strategists, designers, and developers helped bring the expanded Brickworks N.A. digital brand to life through a modern website redesign and a Content Management System (CMS) implementation.
Background
Southfield Corporation, including Illinois Brick Company ("IBC"), was the largest independently owned and operated brick distributor in the U.S., with 17 showrooms and distribution outlets across Illinois and Indiana. Brickworks Limited (ASX: BKW) ("Brickworks") is Australia's largest brick manufacturer. In 2021, IBC partnered with Diagram with the goal of creating the "best brick and hardscape distributor website platform in the industry." During that process, IBC was acquired by Brickworks. This acquisition created both complexity and opportunity for Brickworks' digital platform and would not only rapidly expand Brickworks' distribution network but would also create complexity as to what products would be available digitally to users in different regions. Through our combined partnership, we created a roadmap for success.
Our Approach
To pivot a project that initially began as a single website for IBC but expanded into a global branded platform for Brickworks, both organizations (Diagram and IBC) needed to be extremely agile. While Mergers and Acquisitions (M&A) are often complex, the Diagram team manages the digital side of M&A for our clients every day. We utilized our strategic expertise in this area to make the process as painless as possible for IBC, as they were not only managing the website rebrand but also the internal staffing changes related to the acquisition. As part of this process, we focused on creating the ability to initially control each distribution center as a multi-site within the Umbraco CMS but laid the foundation for the transition of those websites into a unified global brand.
Solving the Product Availability Problem
One of the major business objectives was to make sure that it was easy for website users to find products that could be distributed within their region. This required review and refinement of existing product data and the creation of an interface pattern that made it easy for users to self-identify their project's location by selecting their preferred store.
Once a user was able to select their preferred store, we needed to offer the ability to refine the extensive breadth of options available to the website user. This was accomplished through the implementation of search faceting within the Umbraco CMS platform.
Creating a Virtual Showroom
Purchasing brick and/or hardscape materials can often be a difficult decision for contractors and home/business owners due to the emotional nature of design. Often, it necessitated a visit to a showroom to see the materials in person. Diagram's strategy was to create an online, immersive experience with high-resolution photography that would not only inspire but give the end user the feeling of being in the showroom without the need to visit one. This was accomplished with project spotlights showcasing completed projects, including video and the materials combined to create the end result.
Becoming More than Just a Brick Company
One of the other crucial business goals was to establish IBC/Brickworks as "more than just a brick company." The building science vertical is advancing as fast as many technology sectors. The goal was to ensure that website users, and inevitable customers, could be educated on using the correct materials for their project and understand that Brickworks was a "one-stop shop" for all their project's needs, including entire wall systems. We accomplished this by elevating the expertise of the sales team within the website to offer both education and showcase the available materials needed for each project.
Results
The results speak for themselves: A newly branded website that creates a frictionless user experience that truly represents Brickworks' depth of products and services.