Medical Technology Company
Comprehensive Digital Marketing
Providing ongoing SEO, PPC and Digital Marketing strategy to boost visibility and increase audience engagement.
Background
Our client is one of the world's leading medical technology companies, offering innovative products and services in Orthopedics, Medical and Surgical, and Neurotechnology and Spine.
The emergency care division offers lifesaving tools and solutions for EMS teams, hospitals, and communities that are designed to give first responders more control during a critical event.
This client partnered with Diagram for a migration to a Digital Experience Platform (DXP) in 2018. Over the next few years, the relationship has expanded to include Search Engine Optimization (SEO), Content and Conversion Strategy, Pay Per Click (PPC) Strategy and Management, Go-To-Market Strategy, and more.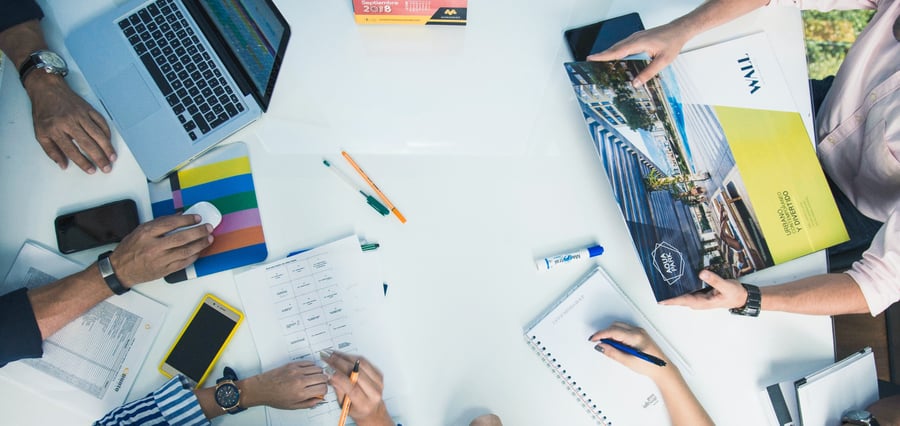 SEO
For several years, the company invested in a SaaS-based tool for SEO, but without a clear strategy and oversight, the majority of the tools were not being used or optimized. After an initial audit of that tool, they decided to engage Diagram to manage their SEO strategy.
Diagram partnered with the client's marketing team in 2019 to create and implement a strategic SEO roadmap that included:
Monthly Technical Audit(s) and Issue Resolution
Monthly Reporting & Analytics
Content Optimization and Conversion Strategies
Keyword Research
Sitemap Optimization
Structured Data/ Dynamic Schema Markup
Content Audit(s) and Recommendations
Backlink Audit & Competitive Research
Crawl Budget Analysis
Click-Depth Analysis
Keyword Gap Analysis (Year 2)
Ongoing training and strategic guidance
Diagram provides monthly SEO technical audits and error resolution, and prioritizes technical projects in order of impact, such as site map optimization, schema markup, and more. Diagram's and the client's internal marketing teams collaborate in Semrush, Google Analytics, and Google Data Studio, providing full transparency on all SEO activity initiatives.
Results
After implementing a combination of the recommended Technical SEO and On Page Optimization/Content Optimization strategies, the client saw outstanding year-over-year results.

Increase in Keywords in the Top 3 Spots
Increase in Page 1 Keywords
Improvement in Click Through Rate (CTR)
Improvement in Average Position 
PPC
Following a comprehensive audit of PPC activity in 2020, Diagram uncovered several missed opportunities in the areas of account structure, targeting, ad creation, bidding, optimization, and measurement.
Diagram conducted a full account restructuring to align with best practices and lay the foundation for improved performance. We then aligned their Google Ads and Google Analytics accounts with Data Studio for closed-loop reporting.
Results
With Diagram's strategic oversight, consistent monitoring and optimization, the client saw outstanding results:
Increase in Click Through Rate (CTR)
Decrease in Cost Per Acquisition (CPA)
Go-To-Market Strategy
In 2022 the client's marketing team approached Diagram to find a solution to a growing pain point for their team. It had become impossible to report on the ROI of more traditional on-and-offline campaigns that were optimized only for impressions and disconnected from the sales pipeline.
We worked with the team to transform the Go-To-Market strategy for the industry's first connected ambulance cot. Strategically optimized for lead generation, this comprehensive project featured:
Campaign Strategy and Management
Channel Strategy
SEO, Content and Conversion Strategy
Landing Page Optimization
PPC Strategy and Management
Integrated Analytics for Closed-Loop Reporting
This digital-first approach made it possible to clearly measure and report on the ROI of their marketing investment, with remarkable results.
Results
In the first 30 days, the campaign drove more than $500k of opportunities into the sales pipeline.
Cost Per Click (CPC)
Return On Ad Spend (ROAS)
Prior to working with Diagram, our digital presence was not delivering the results we expected based on the outlay. Diagram worked diligently with our team to turn our once lackluster digital performance into a lead-generating and revenue-driving machine.

- Digital Communications Lead