Diagram Views
Earn More Clicks for Pages Ranking in Google Search
Allison Casey
Digital Marketing Director, Partner
#Inbound Marketing
,
#SEO
Published on July 6, 2018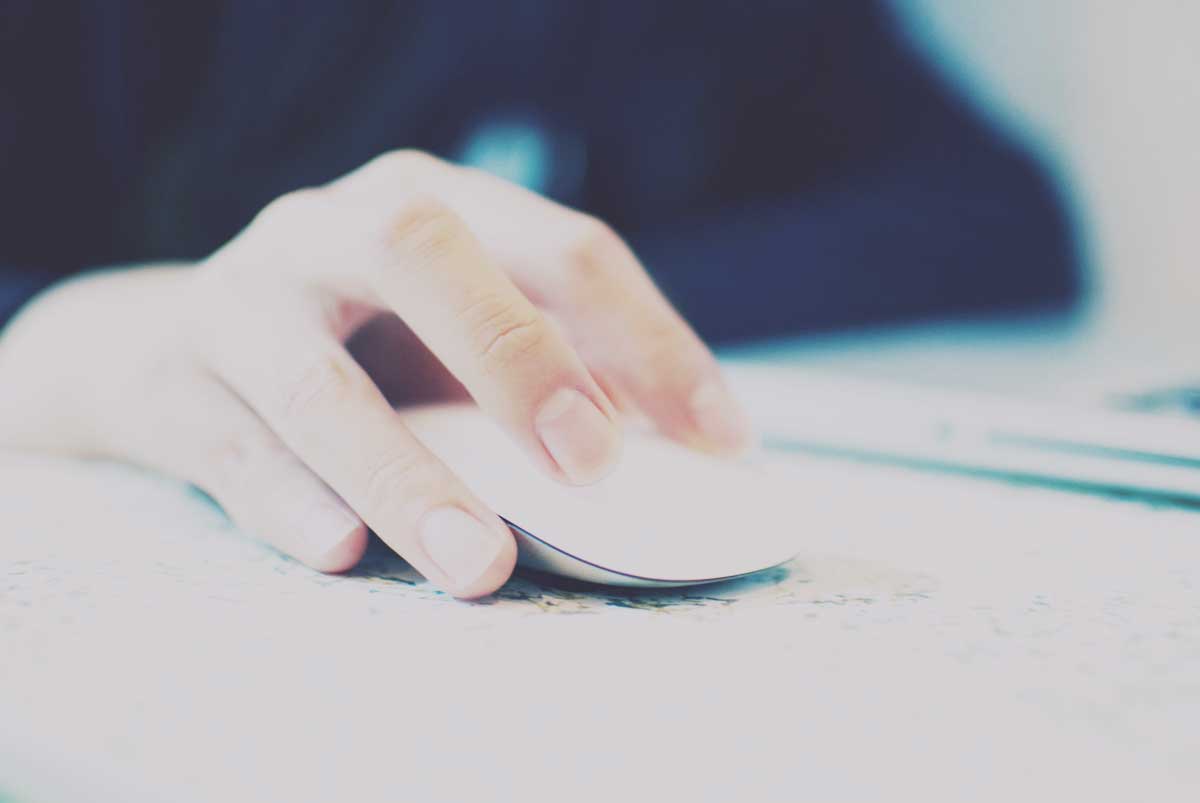 Learn how to improve your click through rate (CTR) for pages that rank in Google search results using information found in Google Search Console.
Question for the marketers out there: Who has an accountability metric of website traffic increases? I'm guessing most of us. Our bosses love to see that traffic graph line in a consistent upward trend. It seems logical that more traffic is better, and if a site isn't seeing increases in this metric, then shouldn't we, as marketers, be focusing on tactics to bring more visitors to the site? However, the answer to that question is "yes and no." Understanding if your site isn't performing well because it isn't getting enough site visitors IS important, but fixing that problem means focusing on ideas that will not just get you more site visitors, but the RIGHT kind of visitors.
The reality is that there are so many different types of tactics for bringing more visitors to your site. If you google "how do you improve website traffic", 118,000,000 pages are returned. But as busy marketers, we only have so many tactics that we can implement. The reality is that the most helpful advice is something that is immediately actionable and can help get results sooner.
Let's Focus on Organic Search Improvements
Search engine optimization (SEO) is complicated, and while it's something that you can't ignore, the reality is that it's not typically a "quick win" tactic for results. But if you can leverage your pages that are already ranking in search results and do a better job marketing those pages in search engine results pages (SERPs), you can see an increase in the right kind of visitors: those that are interested in your content. I call this tactic "Optimize your Click Through Rate (CTR) from existing pages that are ranking in Google."
So, here's how you do it:
Step #1: Find the Pages That Are Ranking, But Aren't Getting a Good CTR
Using the free tools that Google provides, you can easily determine which pages you should focus on. Simply follow these steps to get started:
Log into Google Search Console and select your property.
Go to Search Traffic.
Go to Search Analytics.
Select Pages and put check marks by Impressions (the number of links to your site users saw in Google Search Results) and CTR (click count divided by the impression count).
Under Dates, set the date range to Last 90 days.

(Note: this blog uses images from the "old" GSC screen. I'm not yet ready to switch to the new one")
This will give you a list of your site's pages that have been displayed in Google's search results. What are you looking for? Pages that have a good amount of impressions but a click through rate of less than 4%. These are pages that are being shown frequently in search results, but people are not clicking through to view your content. In the example shown below, the highlighted pages from our blog subdomain (blog.wearediagram.com) are ones that we can target for optimization. Let's focus on the "5 Things to Consider When Developing an eCommerce site." which has only a 1.92% click through.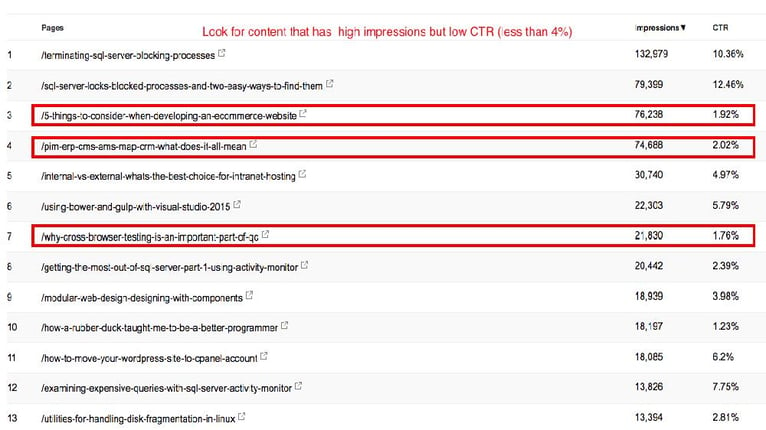 Step #2: Grab Query Data for Each Page You Need to Optimize
By delving deeper into Google Search Console, we can find even more insights. At the page level, you can grab some query data which can help make copy and keyword decisions. To get to this data, click on the page that you want to learn more about and select Queries.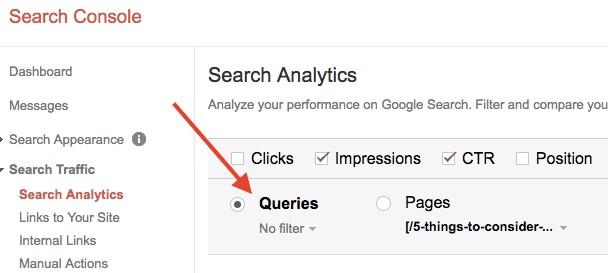 In the image below, you can see the query results for this blog.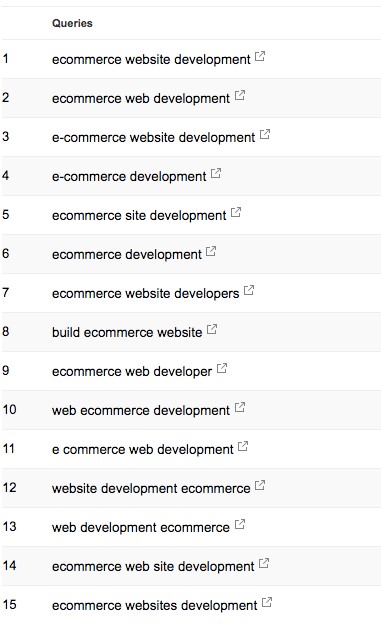 Step #3: Optimize the Search Snippet
When you've identified these pages, you can then start to optimize what I call your "organic text ad." This means focusing on the Title Tag and the Meta Description. These two pieces are the key to getting people to click through to your website. I think of it as your "organic text ad" because it's what will convince people that the search result they are seeing is the one that will provide the information they need and answer questions related to the terms that they just searched for.
This is the search snippet displayed for the page mentioned above:

Let's look at the components of the "organic text ad":
Title Tag
The title tag is your "headline" that convinces a searcher that your content is exactly what they need versus something they will skim over. Just like a newspaper headline, your title needs to be attention grabbing and informative – all in 60 characters or less. Any longer than that, and your title will be truncated in search results, which isn't optimal. Use words that pique curiosity or answer a question. Don't forget about the keywords you want to target – put those towards the front of your title.
Meta Description
Your meta description should tell a visitor what type of content is on the page and let her know what she will get out of reading it. The meta description needs to be succinct and compelling, communicating the benefit of the page, while remaining less than 300 characters.
Putting These Steps Into Practice
Based on what we've seen for the page mentioned above, here's how we've optimized its title and meta description:
Title: 5 Things to Consider During eCommerce Website Development
Meta Description: eCommerce website development is complicated. But it doesn't have to be. Learn 5 Tips to ensure a successful eCommerce development project.
By emphasizing the top keywords that people search for in our title and meta description, we'll hopefully make the "organic text ad" more relevant to people searching for those terms, encouraging more people to click through to the page, increasing the page's CTR. (Note: When you update titles/metas you will need to wait for Google to crawl the new page and update their index).
By making these quick changes to the pages that you identify in the steps above, you should be to see some improvement in your click through rates and not only drive more traffic to your website, but ensure that those visitors are able to learn how you can answer their questions and meet their needs, allowing you to nurture them through the Buyer's Journey. So go ahead and give it a try; we'd love to hear your results!
Photo by Amanda Yum on Unsplash
Related Posts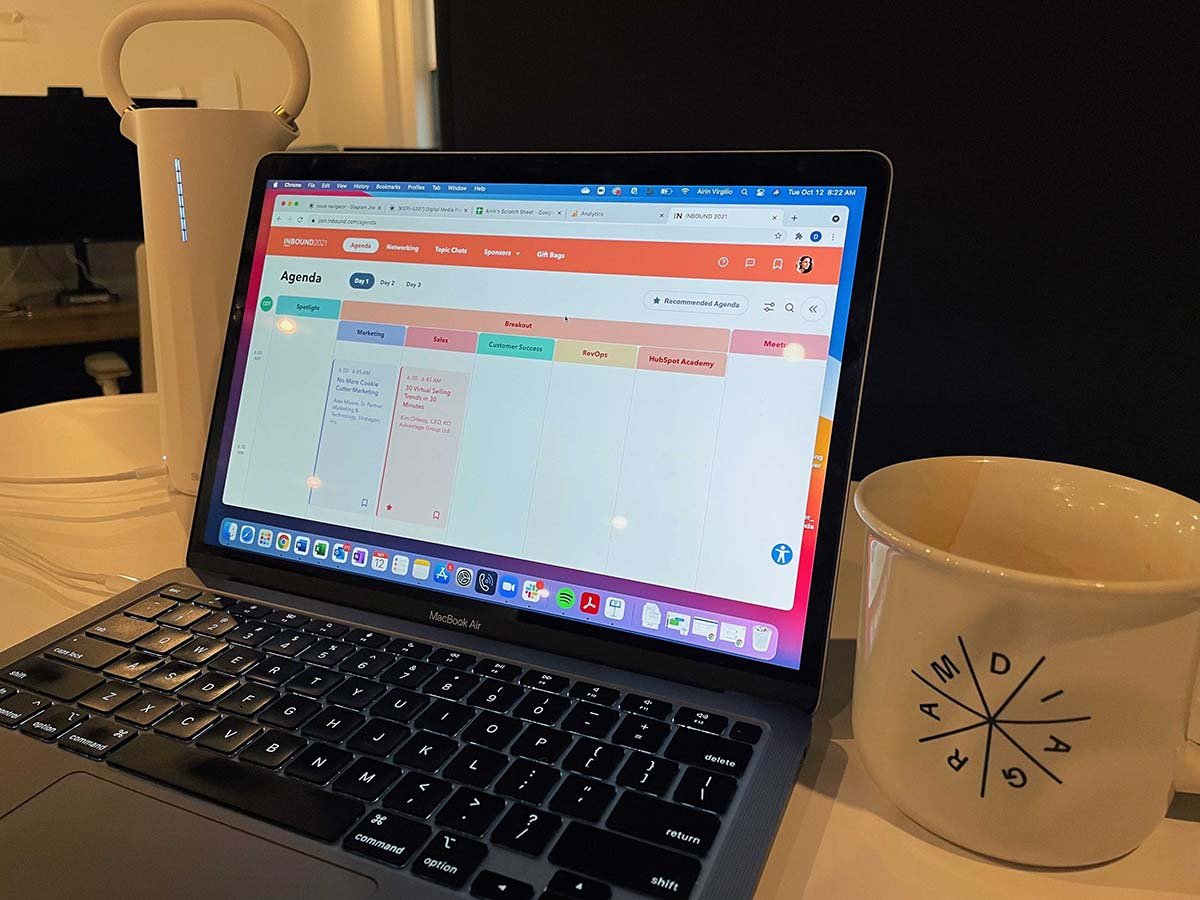 Diagram's Kristen Sydelko gives her unique perspective as a first-time attendee to Hubspot's annual conference, INBOUND 21.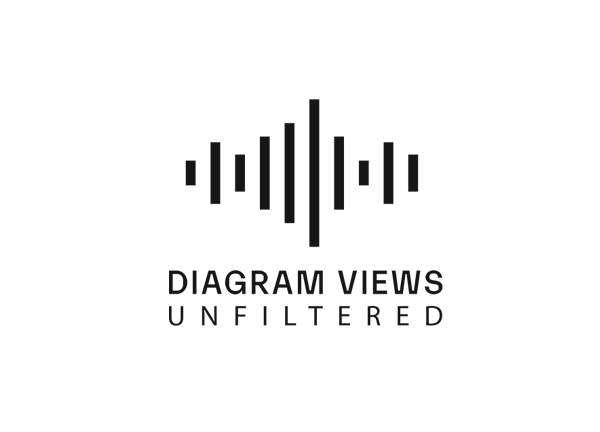 Diagram's Allison Casey spills all her insider SEO tips on migrating your content the right way.
Results Matter.
We design creative digital solutions that grow your business, strengthen your brand and engage your audience. Our team blends creativity with insights, analytics and technology to deliver beauty, function, accessibility and most of all, ROI. Do you have a project you want to discuss?
Like what you read?
Subscribe to our blog "Diagram Views" for the latest trends in web design, inbound marketing and mobile strategy.