Which platform is better: Umbraco or WordPress? Diagram's Dan Sitton compares the two platforms through speed, maintenance, editing, integrations, hosting and personalization.
While both platforms share some similarities, Umbraco and Wordpress are two very different platforms. When considering a Content Management System (CMS) platform for a website, both are viable options. However, after looking through platform criteria one platform seems like an ideal choice for an organization's website.


Platform Overviews
WordPress is an open source CMS that was introduced primarily as a blogging platform that now powers almost a third all websites. WordPress includes core functionality but primarily relies on plugins to extend functionality. These plugins are used for a myriad of functionality ranging from managing SEO to implementing commerce. WordPress has a community of dedicated users who constantly update the platform and plug-ins.
Umbraco is an open source .NET platform with a growing amount of North American implementations. However, the platform is widely popular in Europe for organizations ranging from small businesses to multi-national corporations. One of Umbraco's newer offerings is Umbraco Cloud, a Platform as a Service (PaaS) CMS that includes managed hosting, customer support, automatic platform security upgrades, and some additional features.
In reviewing the platforms, we compared a number of different aspects:
Editing Experience

(

Ease of Use

)

Speed

Security

Maintenance

Integrations

Hosting

Personalization

Help and Support

Pricing

Editing Experience
Both WordPress and Umbraco have similar user-friendly editing experiences with their out-of-the-box platform. Both platforms have editing experiences that are easy to learn and allow for quick content creation along with easy content management. It is easy to upload images, add rich text, and create new pages in each platform.
Creating mobile-friendly content is crucial to all content generation efforts. While both platforms allow for previewing pages on multiple devices, only Umbraco comes with a standard preview of multiple devices. WordPress users find themselves relying on plug-ins for device previews or are at the mercy of the selected theme to provide multiple device previewing. Unfortunately, different themes in WordPress are built to preview for different sizes in devices, so there is no standard across WordPress for previewing content on iPhones, Android phones, tablets, etc. While might not be seen as a hindrance for some organizations, others might prefer a more standardized approach.
Neither platform has a native content approval workflow, but both allow for these workflows through plugins/extensions. While additional publishing options are available, for a platform like WordPress the vast amount of options can be overwhelming as organizations attempt to determine which editing plug-in is the best for their needs.
Speed
Speed matters. Google and other search engines do not like slow web pages, nor do website visitors. With speed being crucial to SEO and user experience, it must be considered when choosing a platform. Of course, many aspects of a website factor into its overall speed but offering a baseline speed is equally important.
One common complaint for users on WordPress sites is that the platform is often slow. Some of these problems stem from shared hosting of sites, local hosting instead of hosting in the cloud, and lack of a sophisticated content delivery capability. One workaround for WordPress sites is to add a Content Delivery Network (CDN) in front of the site to reduce the server load in delivering the site to end users. While this option is effective, it often adds a monthly cost on top of the hosting costs for the website. However, the difference in performance between WordPress sites using a CDN and those that do not is noticeable.
A major differentiation between these two platforms is Umbraco Cloud as opposed to Umbraco CMS. Umbraco Cloud ensures that content is delivered through Microsoft Azure to quickly provide your website to end users. This approach offers a better out-of-the-box site speed that WordPress's locally hosted sites.


Security
Without proper security, websites will continually be at risk. These risks range from the website crashing to the site itself getting hacked. Any organization realizes the importance of website security. While both platforms are open source, thus offering the world access to the source code, Umbraco and WordPress take significantly different approaches to platform security.
WordPress essentially makes the website's security the responsibility of each organization. This means that every aspect of the website must be managed and updated by the organization, in addition to ensuring that the website is not vulnerable to shared hosting risks. For a complex site, managing security means assigning internal staff to keep the platform and plug-ins up to date. These updates are disparate and released on unique schedules. Unfortunately, these updates can break functionality in other areas of the website. However, not taking all updates in a timely manner leaves the entire website vulnerable because the security updates and fixes for WordPress sites are not automatically applied.
Umbraco Cloud takes on the bulk of the security responsibilities for the website, enabling organizations to focus on optimizing the website itself and getting value from its digital strategy. The primary way Umbraco Cloud provides this security is through automatically applying platform security updates to websites. These security updates will not break site functionality. By automatically updating the website as security updates are released, the site will not sit vulnerable to attacks.
In addition to automatic security upgrades, Umbraco Cloud includes other security features such as Umbraco Latch, automated HTTPS certificates, DDoS protection, built-in security health check, amongst other features.
Maintenance
Beyond building or implementing an initial site, ongoing maintenance is important to consider when selecting a new platform. This includes security updates, platform upgrades, plug-in/extension upgrades, and new features. Both platforms include straight-forward paths to upgrading; however, there are some key differences.
Since WordPress is not supported from a core source, upgrades come from the community and the individual plug-in providers. As core aspects of the platform are updated, the plug-ins must also be updated. This constant cycle of updates can make maintenance difficult. Additionally, since each separate development group is responsible for upgrades these updates might break functionality on the website. One top of this, not all WordPress hosting includes a development environment to test upgrades.
Umbraco Cloud offers three main layers of upgrades. Security updates are automatically applied to the implementation since they will not cause breaking changes. Minor upgrades might cause some breaking changes but should not be significant. Major upgrades, such as going from Umbraco 7 to Umbraco 8, require extensive testing before pushing to the live site. Fortunately, most Umbraco Cloud plans include a development environment to test these upgrades. Umbraco also includes documentation around each upgrade to provide guidance on what to expect as well as what breaking changes might occur.
Integrations
Integrations are an integral part of most websites. Integrations might range from simply pushing form data to a marketing automation platform (MAP) to a more complex ERP integration that might specify what quantity of products are available in stock.
Most WordPress sites are at the whim of the community when it comes to integrating the website. Simple integrations are possible through tools such as Zapier. However, most integrations are through the existing plug-ins available. Due to the lack of centralized support for the platform, these integrations might require multiple plug-ins or come with different plug-in options for integrations. These plug-ins are maintained separately from the platform, which can cause problems as one aspect of the platform might update before the other – causing breaking changes on the website.
Extensions, apps, and packages are available for the Umbraco CMS. Umbraco also allows for easily created and managing integrations through its APIs. This allows organizations with specific needs around integrations to build or customize to their needs – as opposed to being confined to pre-existing plug-ins. This opens up a whole new level of functionality, allowing Umbraco sites to scale as the organization's digital strategy matures. For example, an integration with a MAP might grow into on-site personalization using segmentation from the MAP. Umbraco will not limit growth from essentially putting a ceiling on your digital strategy.
Hosting
Hosting is often overlooked in an Umbraco vs Wordpress comparison, but plays a key role in the general well-being of each websites. It's crucial to include conversations around hosting when selecting a CMS platform because of the implications it has for the website in addition to overall digital strategy.
One major mistake WordPress users make is to assume that all hosting is similar. One of the big differences in WordPress hosting is shared vs. managed hosting. Shared hosting is much cheaper than managed hosting but comes with severe security risks. For example, if one of the other websites on your shared server gets hacked then your website might be vulnerable. Essentially, with shared hosting organizations are counting on other companies or individual bloggers to maintain their own platform security. For this very reason, many organizations are choosing managed hosting for their WordPress website. Managed hosting is significantly more expensive than shared hosting, and still doesn't solve security issues such as automatic security upgrades for the installed website. Additionally, sites using managed hosting still might have speed issues and require a CDN to speed up WordPress sites in a locally hosted environment.
Umbraco Cloud hosts its websites in Microsoft Azure to ensure that each website is secure, fast, and requires as little maintenance as possible for Umbraco Cloud users. This also includes the extensive security features such as automatic security upgrades which keeps the installed site secure in addition to the hosting environment. Most Umbraco Cloud packages include a development environment, and some even include a separate staging environment. Umbraco Cloud also includes an SLA for all packages except the Starter package. Cloud platform support is also included with Umbraco Cloud. The different package levels for Umbraco Cloud provide varying scalability based on metrics such as storage, usage, and traffic.



Personalization
While neither platform includes out-of-the-box personalization tools, many options are available to users of either platform to provide varying levels of personalization. Personalization is a key strategy to differentiate from competing sites.
WordPress has some amount of personalization available through its various plug-ins. However, these plug-ins tend to exist independently within the CMS – which means they might not integrate with other platform data and require ongoing manual efforts. Additionally, WordPress users are at the mercy of the community – personalization only is available through the functionality built into the plug-ins.
Even though Umbraco does not include much personalization in its out-of-the-box CMS, it allows for personalization to be built or added. Unlike WordPress, Umbraco users can integrate the platform with a MAP such as HubSpot using a custom-built integration. This ensures that as the organization's digital strategy matures the website can reflect that growth. Umbraco also has some pre-built extensions for personalization through the platform.


Support
When starting a website migration project for any platform, consider platform support. While both platforms can provide support through numerous users, centralized platform support is essential for organizations with limited staff and resources.
Being a decentralized platform, WordPress lacks a central source of support. Numerous user groups, blogs, and forums exist to help WordPress users learn the platform and solve problems as they arise. However, this support is typically generalized and requires a baseline knowledge from the person looking for an answer.
Umbraco Cloud includes various types of support for users. All levels of subscription offer forum support for users, and multiple subscription levels offer chat support and ticketing. In addition, Umbraco Cloud offers more proactive support to users through training materials available. These materials are included with all levels of Umbraco Cloud subscription. As previously mentioned, Umbraco also offers support for the Umbraco Cloud platform to all users. With this training and support, organizations new to Umbraco can be confident they are equipped with the tools to learn and excel on the platform.
Pricing
Both platforms are open source, so the software costs are not necessarily for comparison. However, the cost of hosting and delivering the website should be considered as part of selecting a CMS.
Umbraco Cloud has four subscription levels to choose from with varying costs. Many of the organizations we work with are best served by the Professional level – due to usage levels, prioritized support, and needing multiple extra environments. This package carries a monthly investment of $569. This includes the CMS, hosting (with 99.9% SLA), training materials, automatic upgrades, Umbraco security, and many additional features.
Comparing pricing to WordPress hosting is difficult because of the varying options available. However, when comparing the usage levels in the Umbraco Cloud Professional package to various WordPress managed hosting, the cost of hosting through a highly reputable provider is $400 per month. It's important to note, though, that this does not include features such as CMS support, platform training materials, and automatic security upgrades.
Conclusion
In the end, each organization will have to decide which platform is best for them. However, for many organizations with a marketing and website team with less than 10 people, Umbraco is a great option. If you still have questions about Umbraco Cloud or selecting a CMS platform, please feel free to reach out.
Have questions or comments about this post? We'd love to hear from you.
Related Posts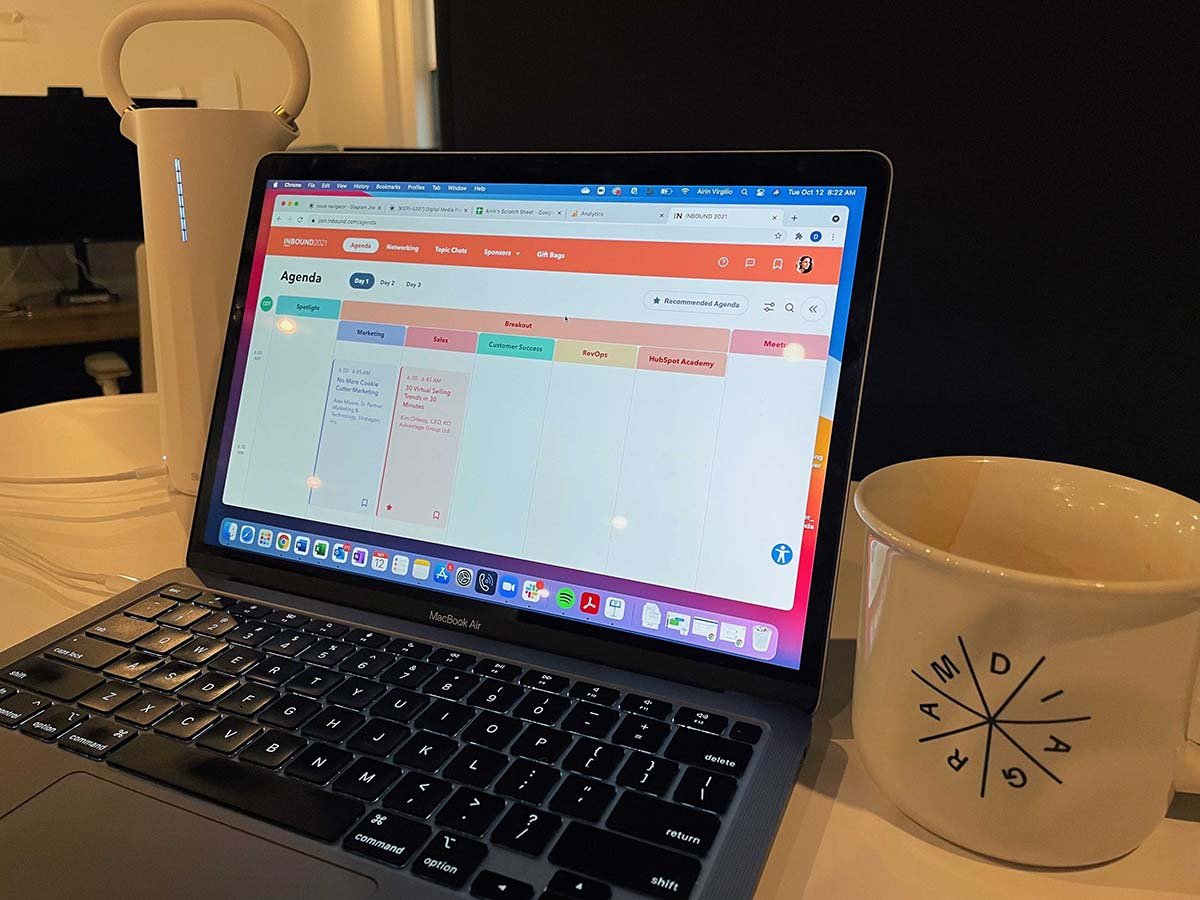 Diagram's Kristen Sydelko gives her unique perspective as a first-time attendee to Hubspot's annual conference, INBOUND 21.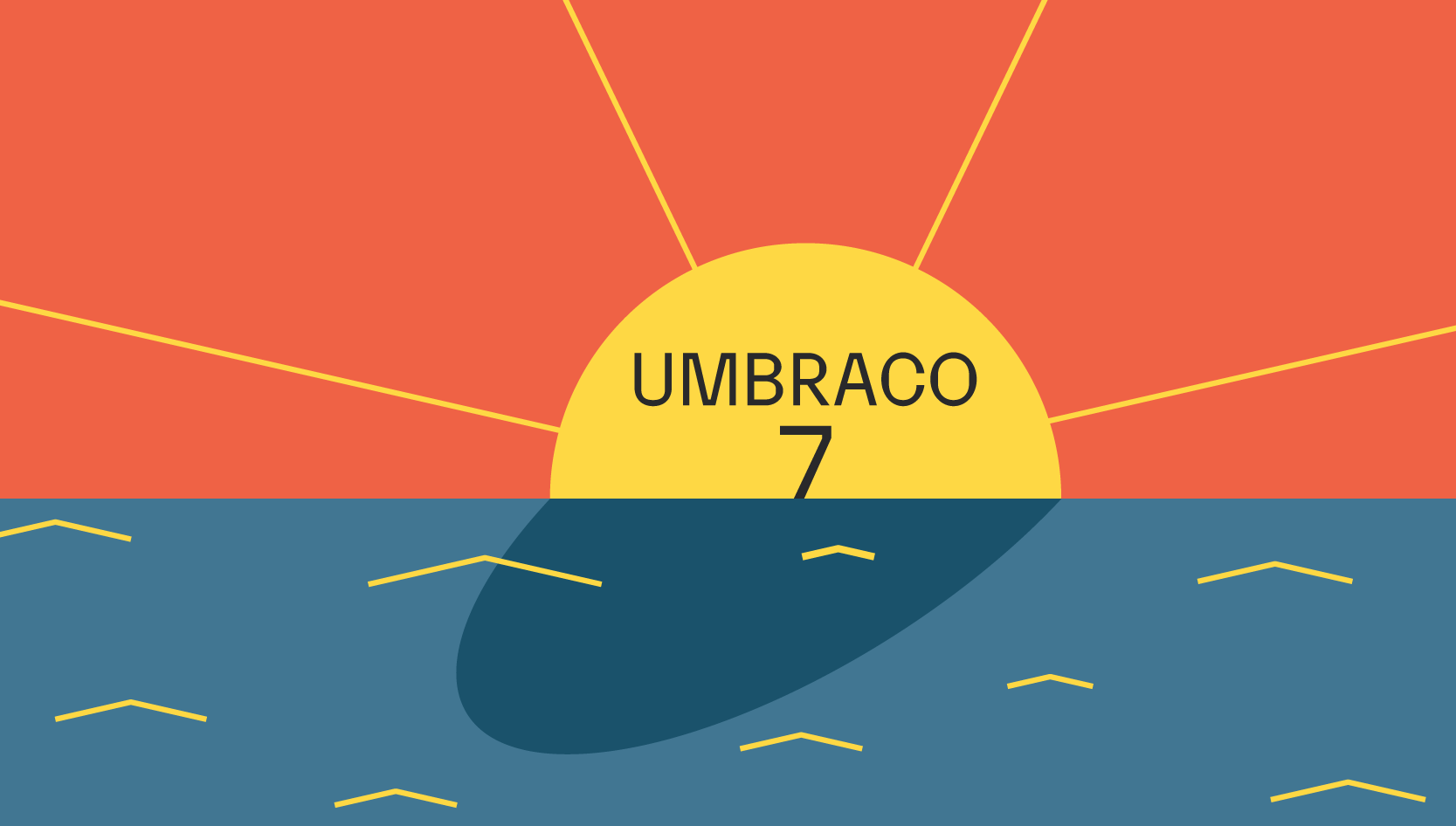 Diagram's Chris Osterhout explores the details of Umbraco 7's end of life and what to consider when planning your CMS upgrade.
Results Matter.
We design creative digital solutions that grow your business, strengthen your brand and engage your audience. Our team blends creativity with insights, analytics and technology to deliver beauty, function, accessibility and most of all, ROI. Do you have a project you want to discuss?
Like what you read?
Subscribe to our blog "Diagram Views" for the latest trends in web design, inbound marketing and mobile strategy.