We look at the latest news in the world of video marketing, including new product updates and features, reviews, events, educational opportunities, and more!
It's time again for another roundup of noteworthy news about video in your marketing strategy. News about video related content appears to be moving faster than ever these days, and each month I'm going out of my way to collect and notate stories I feel are of particular worth to help you stay up to speed.
New Features/Product Updates:
Twitter and Live Video
First up this month, Twitter is making efforts to rekindle favor with third party developers while simultaneously encouraging adoption of its "producer" platform for video content.
Producer (packaged as part of Periscope) is not new. With Producer, Twitter has given content creators the ability to stream high-quality live video from external sources, including streaming software, hardware encoders, and professional cameras, onto Periscope and Twitter.
What is new (and marks a return to efforts at building a developer ecosystem) is the ability to make use of the Producer APIs.
Twitter's reputation among developers has been rocky since it began restricting access to APIs, a move that effectively shuttered many developers' work and stunted growth of the ecosystem. With pressure coming from shareholders and competition in the marketplace forcing Twitter to put greater emphasis on the adoption of video in the platform, this effort makes sense.
It remains to be seen how developers and content producers will respond to these efforts, but it could mean good things long term, both for those interested in advertising on the platform and those interested in growing their organic inbound content efforts using video content.
Live broadcasting video is a great way to generate resources of raw content around which many different supporting elements can be constructed. Jay Baer tends to refer to this as making video the "atomic center" of your content universe, which he discussed at length during his session for Vidyard and #FastForward17 (more on that later in this post).
CrowdCast and Sending to Multiple Streams
When it comes to using live broadcasting tools to create content that can be used later in an on-demand capacity, there are more than a few tools out there that content producers have the ability to choose from. One of the choices I've been the most fond of (and one that has been around for a few years, making some great improvements over time as the business model develops) is CrowdCast, which recently introduced the ability to send live video streams to multiple platforms.
I first encountered CrowdCast when creating live broadcast videos that were powered by Google Hangouts (or, really, by YouTube). At the time, Google was still sorting out the relationship YouTube had with Google Plus and Google Hangouts, so the interface could be cumbersome both to schedule and register attendees.
CrowdCast emerged as a solid replacement for managing the lion's share of tasks around live video events that can later be used as on-demand content. Over time, they've developed a solid business model too, with paid pro accounts offering some great integrations with other tools for CRM and analytics.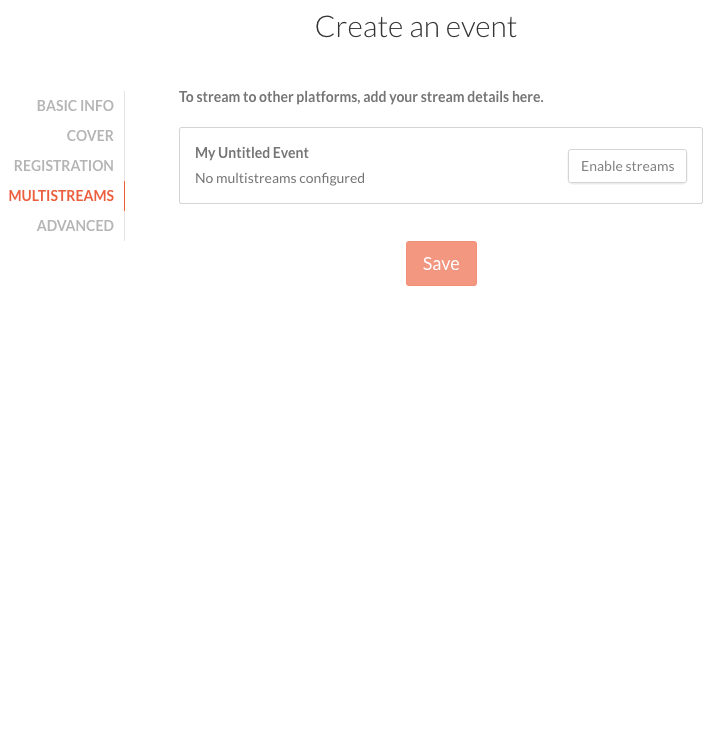 In recent weeks, CrowdCast has made some great strides at becoming a digital hub for a video-centric content workflow, and their recent feature that lets account holders easily upload video content to multiple video platforms and streams is super useful. With this tool, content creators have the option to make use of Facebook Live, YouTube Live, Periscope, or Twitch, and video streams can also be sent to other platforms using a custom output option.
CrowdCast is one of the few places you can go to experience a straightforward user interface that allows you to accomplish some fairly technically difficult tasks around video on the internet fairly easily. I expect more great things to come.
Facebook Video Metrics
Speaking of Facebook and video, the massive social network has recently released some improvements to the way video metrics are gathered and reported for content creators and potential advertisers. Organizations who primarily interact with their communities via their Facebook Pages have been asking for some deeper metrics, and these advancements were in part designed to answer that call.
Page owners now have access to:
Added aggregate minutes viewed
Simplified aggregate video views
Easier to analyze metrics across a date range
Comparisons between current video metrics and historical benchmarks
Sorts of top videos by minutes viewed or number of views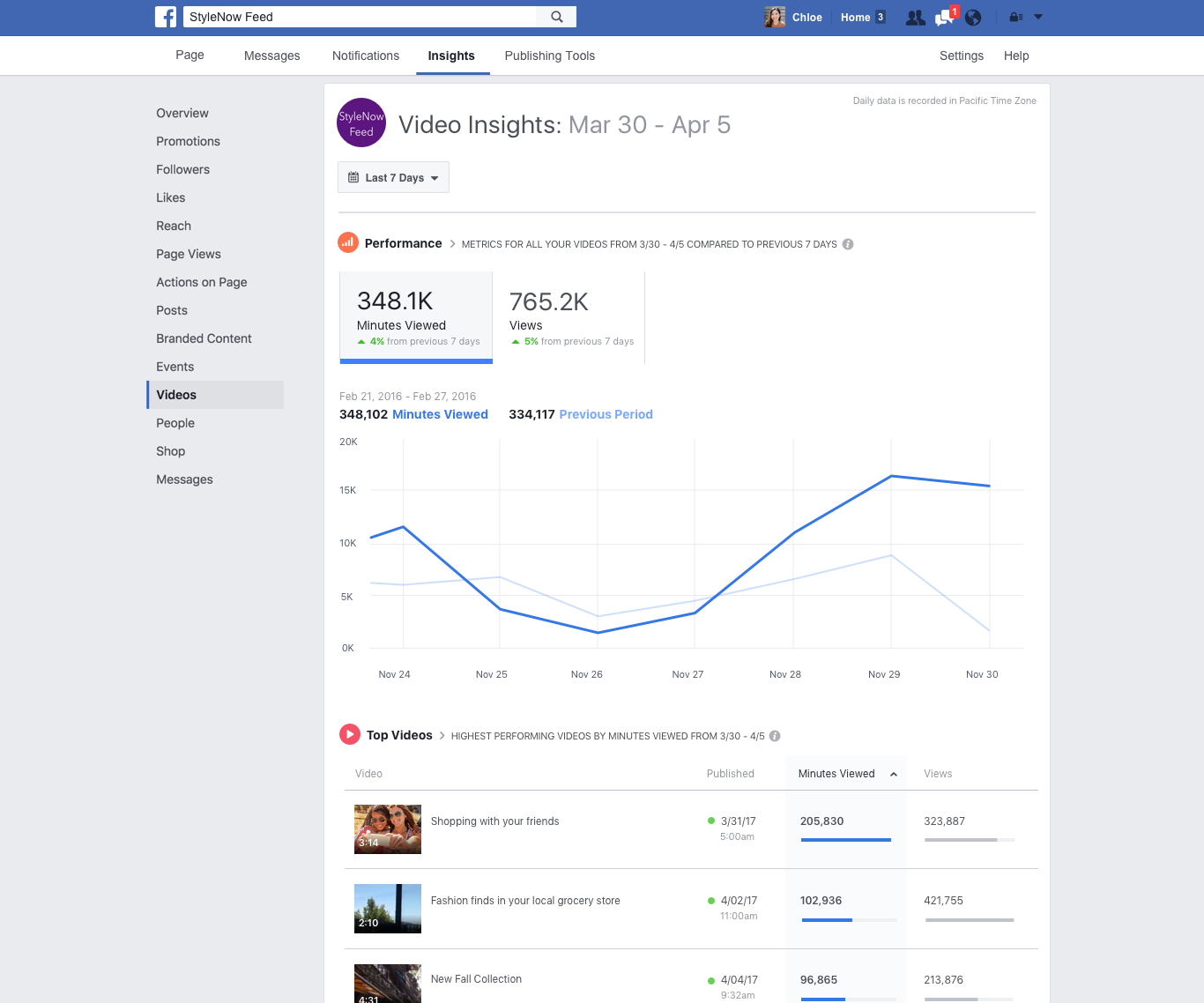 YouTube and Ad Revenue
When it comes to metrics and YouTube, if you were pinning your hopes for revenue on the pre-roll ads that play before your videos, better make sure you have at least 10,000 views to start.
There is a great story about the relationship between content creators and ad revenue at YouTube from NPR below as well.
YouTube and Your Ads
On the flipside, if you've been thinking about adding some paid video ad tactics to your content promotion strategy, and you're worried about some recent reports of ads being placed around objectionable or extremist content, Google has announced some additional protections that they've put in place.
Along with that, however, there are many controls available when setting up your targeting preferences in general for ads on Google's Display Network, so make sure you partner with an organization that can help you navigate those settings and choose the options that are right for you.
Wistia Product Updates
Finally, in terms of new advances and product or platform improvements, Wistia has recently announced that organizations making use of their platform to have greater control of video in their content marketing efforts can how have access to custom forms right in the video player.
You can now tie marketing automation platforms like Marketo and HubSpot into your video CTAs, and custom fields from your CRM can now be a part of your video turnstile. Also of note in updates from Wistia this month that I really like? The option to "Copy link and thumbnail" on right click. Yummy!
Curated Content of Note:
Snap, Inc's Spectacles Reviewed
Beyond being a pretty awesome platform for video content, Wistia puts together some pretty great content as well, and they seem hyper-aware of the bigger picture changes that have led us all to this spot. One of those changes happens to be form factor - the way that video content is gathered, edited, stored, or delivered.
DSLR cameras have been the de-facto choice for production for some time, but, with advances in image processing technology in both webcams and phone cameras, some new workflows are starting to take hold. Can image acquisition successfully go in a wearable direction? That's what SnapChat parent company Snap, Inc. hopes with the release of their "spectacles".
I've been curious about Spectacles since they first emerged in their velvet-rope limited releases, but not enough to actually find a pair to evaluate. In part, that's because I'm a life-long glasses wearer, and that makes for a poor user experience. The folks at Wistia spent some time with a pair, however, and compiled some interesting feedback on their blog about using this new form factor for video image acquisition.
An Inside Look at Snapchat Spectacles | Wistia Blog
The Value of Video
When it comes to creating good content that your communities will find value in, video can be a fantastic tool.
Some additional content I've found valuable in the last month includes yet another great post from Jay Baer and the folks at Convince and Convert. In the post, Jay's team lays out some keys to authentic community building and the ways that video can open that up.
Another useful post I found this month is from the folks at rendrfx.com, and it is NOT in the form of a video, but rather an assembled infographic gathering 37 facts about video marketing.
I'm generally not a fan of infographics, but sometimes it can be useful to have all the information you are looking for in one place that is visually easy to consume. If that sounds like something you need, here is one more that's full of great content about the usefulness of video in marketing.
UPDATE: I have to add this YouTube video from C3
Published on Apr 14, 2017
Cutting Through the Content Clutter: Engaging Video Content Marketing
Mark McMaster, YouTube


Deep dive on trends in video consumption behavior as seen on YouTube. Explore the challenges and opportunities for content in a mobile-primary, multi-screen world. Understand how to measure the value of video engagement and decode disparate video metrics.

C3 2017 brought to you by Conductor.
Events/Learning
Along with collecting and curating information about new advances and notable content I've found around the web, I like to try to include information about learning opportunities I encounter that are specific to video and marketing as well. This past month, there were more than a few great options, and I tried to participate in most of them. If you happened to miss them, here are a few highlights and some links to additional resources around them as well.
As I mentioned above, I had the chance to participate in some great sessions sponsored by Vidyard as part of their #FastForward17 event. Along with Jay Baer's session that I mentioned above, there were some great presentations about metrics in general, including this one from Vala Afshar at Salesforce:
Watching video (via mobile) w/some great stats from @ValaAfshar about marketing, mobile & video during #FastForward17 pic.twitter.com/UwLshzC27T

— Douglas Lee Miller (@videoin) April 11, 2017
Vidyard's staff, in general, seems to be very empowered to spend their time sharing their thought leadership through multiple venues. Along with #FastForward17, another session I had my eyes on this month was from the folks at MarketingProfs, who held a Video Marketing Virtual Conference. If you missed that session, it is available on demand via their website until July of this year.
That's it for this month's roundup noteworthy news and content about adding video to your marketing efforts. Let us know in the comments below what specific questions you might like to see answered about your organization's needs.

Looking for another trusted curator? Subscribe to our blog or follow us on Twitter.
Related Posts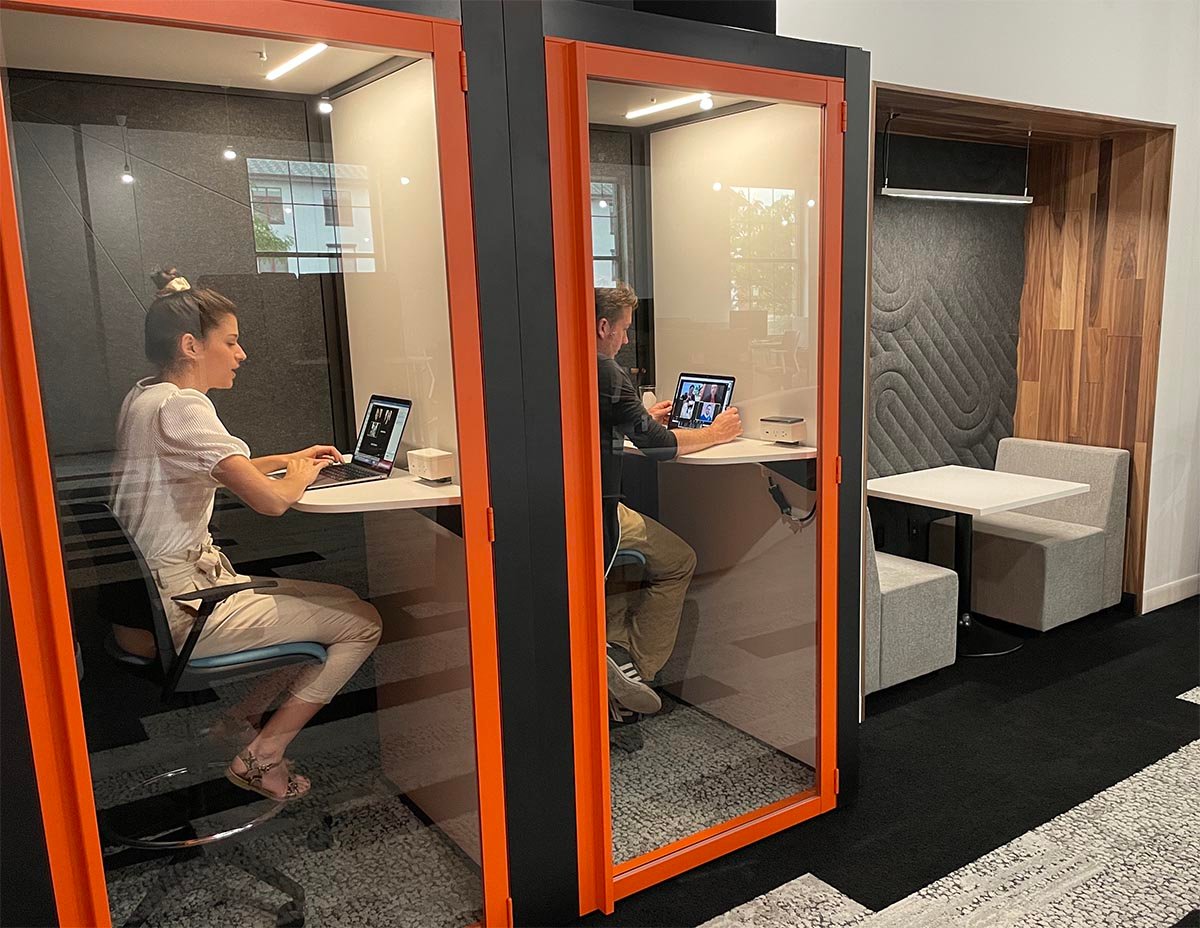 We're excited to announce the opening of our new headquarters located in downtown Naperville, IL.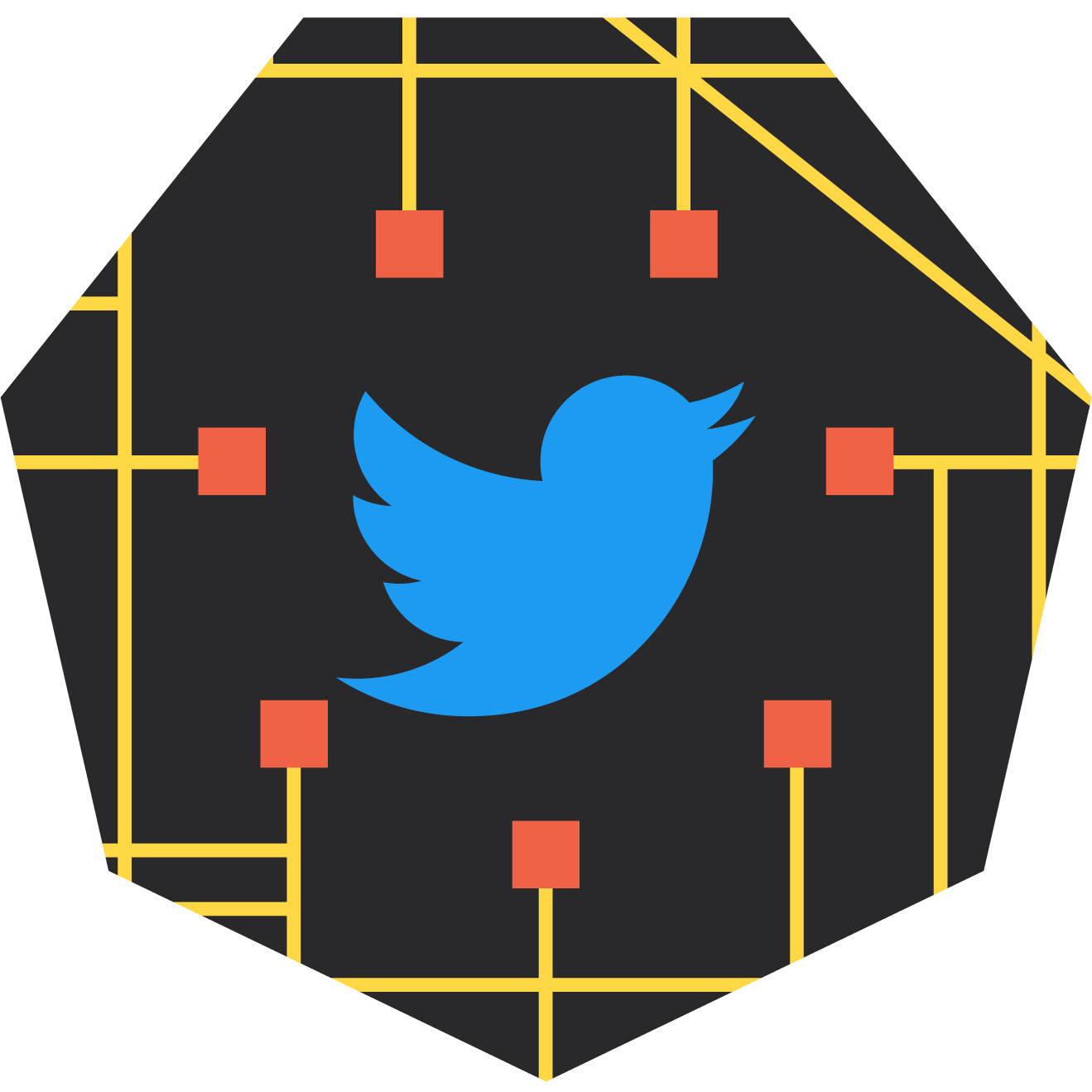 Should the changes at Twitter impact your social strategy? Is it still an effective way to connect with your customers? Read more to learn why or why not.
Results Matter.
We design creative digital solutions that grow your business, strengthen your brand and engage your audience. Our team blends creativity with insights, analytics and technology to deliver beauty, function, accessibility and most of all, ROI. Do you have a project you want to discuss?
Like what you read?
Subscribe to our blog "Diagram Views" for the latest trends in web design, inbound marketing and mobile strategy.