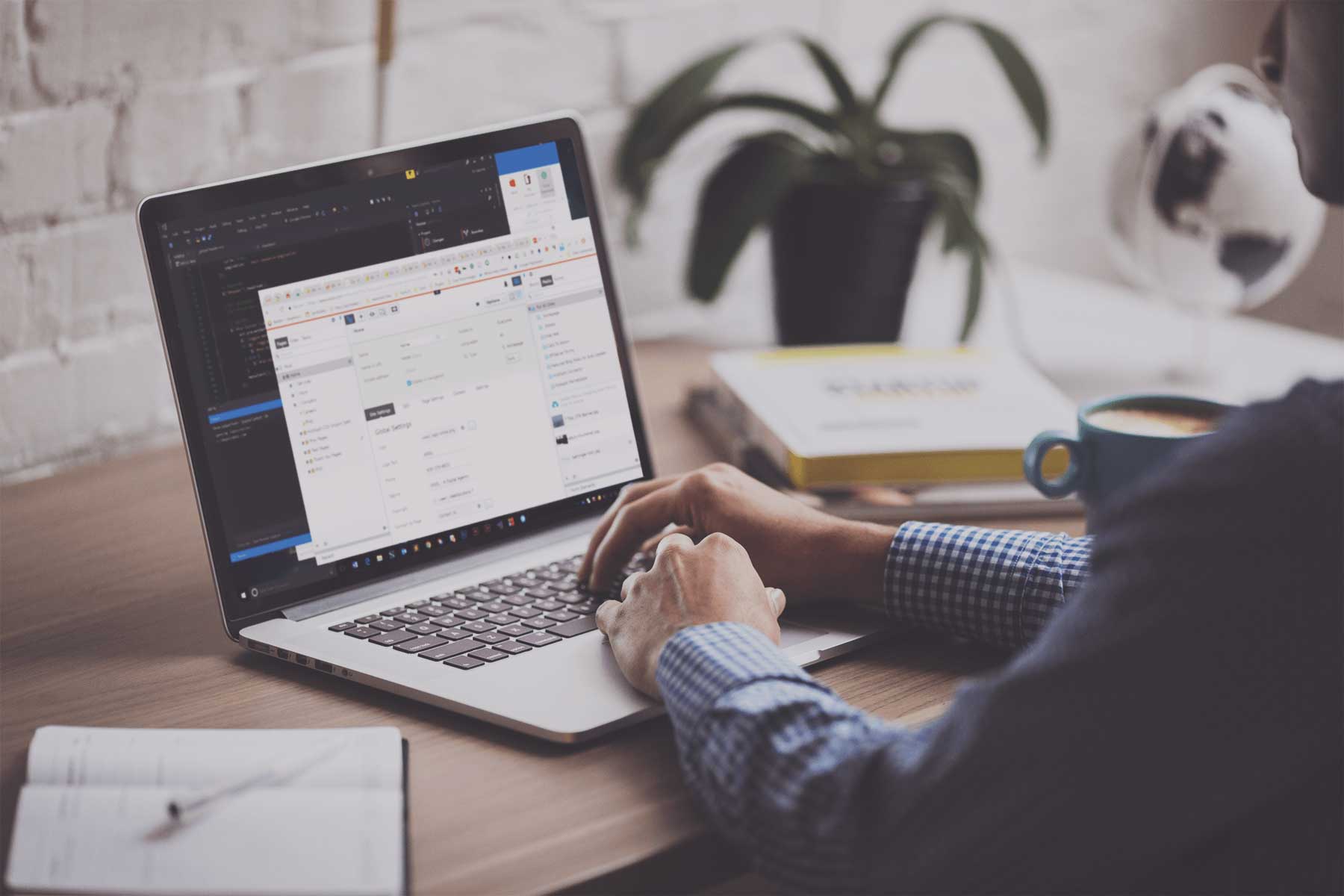 Careers
Quality Assurance Analyst
Diagram is on the hunt for a delightfully fun, sharp-eyed Quality Assurance Analyst.
Quality Assurance Analyst
As a member of the quality assurance (QA) team, you'll be splitting your time between a few different types of work. During the development phase of projects, you'll be accountable for verifying that the requirements have been met and ensuring that our work maintains its integrity across a wide landscape of browsers and devices. You'll be testing custom functionality, making sure the back-end experience is as friendly as can be, and eagerly pointing out issues to the team when they're found.
You're the boss of making sure that what we deliver is in bulletproof tip-top shape and reflects well on the entire team. Knowing each site inside and out is key, as it will set you up for the other part of the job.
Your other core responsibility will be working with our clients, doing a bit of teaching and a bit of handholding as they make the transition from their legacy website to the new system we're building for them. This typically entails training them on how to manage their content and administrative settings from within the CMS, fielding content-related questions, and ensuring that they have all the proper documentation needed to get their team up and running with the new site.
If you apply for this position, the expectation is that you know what you're doing when it comes to:
CMS Administration – Much of your time will be spent bouncing between testing public-facing website interfaces and configuring content within the content management system (CMS). You're a good fit for this position if you have experience working with CMSs, and even better if you are familiar with HubSpot, Episerver, Ektron or Umbraco. Regardless of the technology, you definitely aren't the type to shy away when tasked with building a new section of pages or adjusting back-end settings.
Browser-savviness – In order to make sure our sites are looking good regardless of how people are accessing them, you should know the ins and outs of different browsers. You have a good sense of what modern browsers are capable of and have a keen sense of what to look out for when testing in older versions of Internet Explorer.
Developing Training Materials – Although you won't be expected to create training guides entirely from scratch initially, you should be comfortable wrangling together site-specific documentation and preparing user manuals to accompany the sites we build.
Bug Tracking – You should have experience in, or experience that prepares you for taking the lead in logging and tracking issues on enterprise-scale website projects. If you have experience working with Jira, it's a big plus.
WHO WE'RE LOOKING FOR:
The ideal candidate has an incredible, detective-like eye for detail and is always thinking outside of the box.
As an excellent cross-disciplinary collaborator, you'll need to work closely with designers, developers and clients on a daily basis throughout each project lifecycle. You'll be spending a lot of time pointing out problems, setting up test content, and transferring your knowledge to our clients. To pull this off, you'll need to be extremely patient and personable. You're someone who thrives when helping others and finds reward in setting up the people around you for success.
If you aren't an expert in every area mentioned above, maybe you're interested in becoming one. We can still chat. We're most interested in finding someone who might be a good cultural fit. So, let's hear about what you believe you can bring to the table.
Education: You must appear convincingly educated.
Requirements: You are a technology-savvy website user, familiar with different browsers and platforms.
Experience: You have experience producing written documentation and detailed reports.
Salary: Salary is commensurate with experience.
Benefits: Aside from our standard benefits package, team members get hooked up with sweet equipment and software, receive opportunities to attend conferences, participate in hack days and other collaborative projects, and perhaps most importantly, work as a part of small team that really cares about doing a good job on each project.
Location: As our office in Aurora, IL is currently closed due to COVID-19, this is a work-from-home position. A transition to an in-office position will be available when we re-open, if desired.
Cross-Functional Teams
No more hand-offs. Work collaboratively as part of one of our multidisciplinary teams. You'll be contributing to ideation and decisions at all stages, actively shaping the design of everything you work on.
Open PTO Policy
We respect work-life balance and recognize that flexibility is key. Coordinate within your team, keep up with your work, take time off when you need it. We don't restrict or limit the amount of time off team members take. 'Nuff said.
Challenging Work
We thrive when challenged to design for complex scenarios. We innovate by embracing constraints, and in doing so are able to continuously ship work that delivers tangible value to our clients. We're not a one and done shop. We value long-term client partnerships and iterative improvement.
Interested in becoming a part of a world-class team at Diagram?
To apply for this position, please send something that you feel communicates your expertise and what you're all about. This could be a resumé, a portfolio site, or something entirely unexpected. You decide. Please fill out the form below.